The Cricket World Cup 2023 has brought together a stellar lineup of international cricketers from around the world. While the excitement of this prestigious tournament is palpable, cricket enthusiasts have taken notice of a peculiar trend in this edition: players with the same jersey numbers. In this article, we'll delve into the intriguing coincidences surrounding jersey numbers in the Cricket World Cup 2023.
[Cricket World Cup 2023] Cricketers Wearing the Same Jersey Number In This Tournament: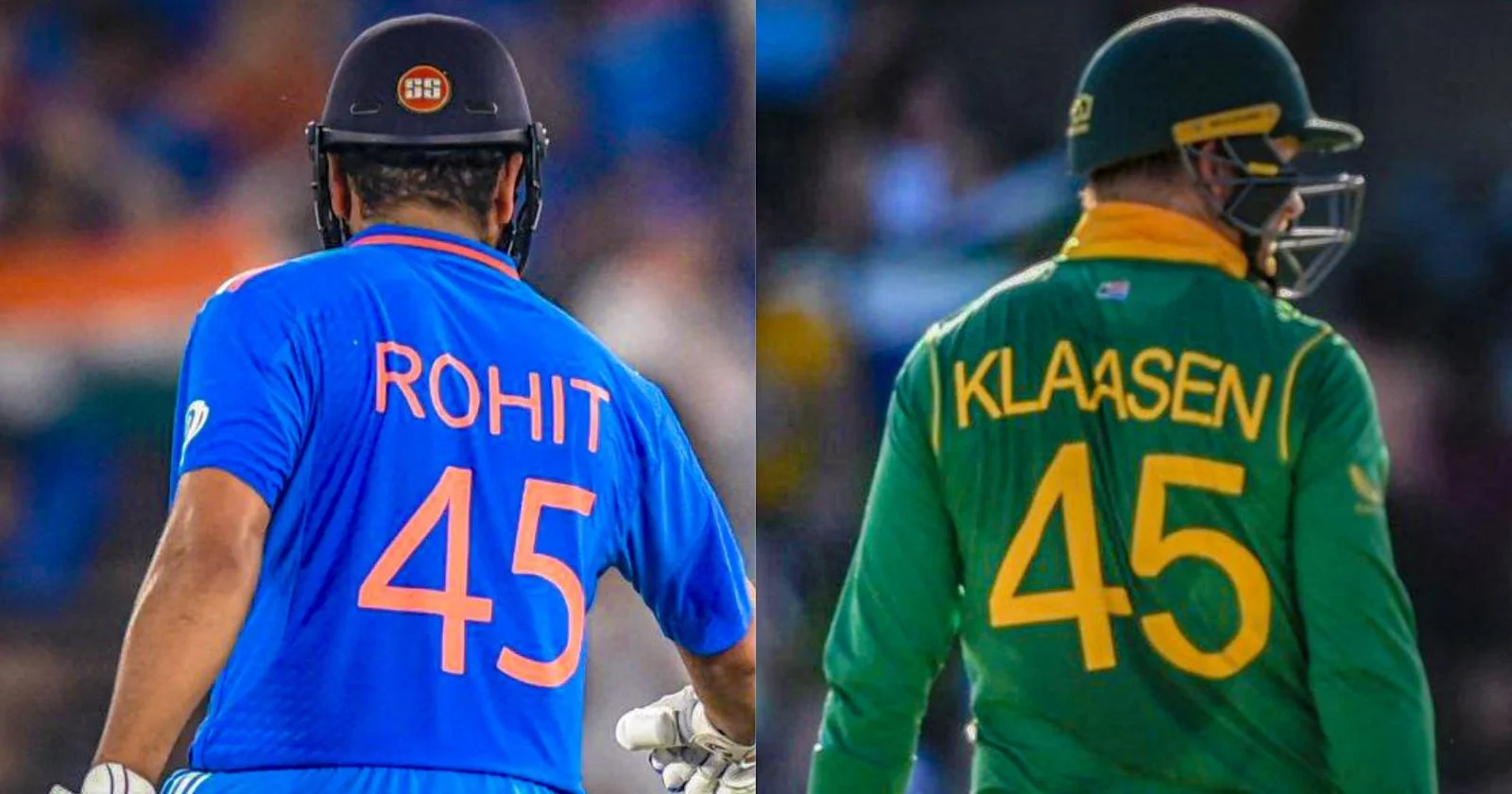 No. 18: Virat Kohli, Trent Boult, Pathum Nissanka, and Moeen Ali
Virat Kohli, the renowned Indian cricketer and former captain, is well-known for wearing jersey number 18. However, he's not alone in sporting this number in the tournament. New Zealand's Trent Boult, Sri Lanka's Pathum Nissanka, and England's Moeen Ali also don the No. 18 jersey. It's a remarkable coincidence to see four top players sharing the same number.
No. 18 Continues: Ibrahim Zadran Joins the Club
In a twist of fate, Afghanistan's Ibrahim Zadran adds to the intrigue by choosing jersey number 18 as well. The tournament has truly become a stage for No. 18 from across the cricketing world.
No. 88: Devon Conway and Adam Zampa
New Zealand's Devon Conway and Australia's Adam Zampa both proudly wear the No. 88 jersey.
No. 10: Shaheen Shah Afridi and David Miller
Jersey number 10 is not exclusive to any one team in this World Cup. Pakistan's Shaheen Shah Afridi and South Africa's David Miller both sport this number.
No. 45: Heinrich Klaasen and Rohit Sharma
South Africa's Heinrich Klaasen and India's Rohit Sharma both embrace the No. 45 jersey. It's fascinating to see two formidable cricketing nations share a jersey number.
No. 56: Mitchell Starc and Pakistan's Captain
Australia's Mitchell Starc and Pakistan's captain, whose name also graces the jersey, both wear No. 56.
No. 1: Najibullah Zadran and India's KL Rahul
No. 1 is symbolic of being at the top, and in this World Cup, Afghanistan's Najibullah Zadran and India's KL Rahul both embody that spirit by wearing this number.
No. 77: Sean Abbott and Shubman Gill
Australia's Sean Abbott and India's dynamic opener, Shubman Gill, both have a special connection with jersey number 77.
No. 69: Lockie Ferguson and Angelo Mathews
New Zealand's Lockie Ferguson and Sri Lanka's Angelo Mathews share jersey number 69.
No. 8: Ravindra Jadeja, Mitchell Marsh, and Rahmat Shah
The number 8 seems to be a popular choice in this World Cup. India's Ravindra Jadeja, Australia's Mitchell Marsh, and Afghanistan's Rahmat Shah all wear the No. 8 jersey. It's intriguing to see players from different teams united by their jersey numbers.
The Cricket World Cup 2023 is not just a battle of skills and strategies on the field but also a showcase of the diverse backgrounds and unique choices of its players. Jersey numbers, seemingly arbitrary at first glance, hold a deeper significance in the world of cricket. They represent a connection between players and fans.