Former Indian cricketer Vinod Kambli is one of the most controversial voices in Indian cricket. During his playing days, Kambli was regarded as one of the most promising batsmen but due to controversies and off-field matters, he lost the track and his career went downhill and he could never make a comeback.
These days, Vinod Kambli is very active on Twitter and he keeps sharing his views and interacting with fans. Recently, Kambli shared his "controversial" tweet on Rajasthan Royals' young wicketkeeper-batsman Sanju Samson.
Sanju Samson is one of the most promising young cricketers in India and he has been scoring runs consistently at the domestic level and also in the Indian Premier League (IPL). Last year, Sanju played for Delhi Daredevils and did well but this year, he was once again picked by Rajasthan Royals.
Sanju has been in brilliant run-scoring form and he is the leading run-scorer in IPL 2018, so far. He is one of the most talked about players of IPL 2018 but it seems as if Mr. Vinod Kambli is not too impressed with the whole fuss around Samson's performance and he, in his trademark style, shared his views on Sanju Samson on Twitter.


However, the moment he shared the tweet, his followers and also Sanju's admirers took his case instead. This is what Vinod Kambli tweeted:
"#IPL2018. The amount of talking going on by the Commentators about#Sanju Samson about hris domestic season and IPL season like they don't have anything else to talk about. So boring," tweeted Vinod Kambli.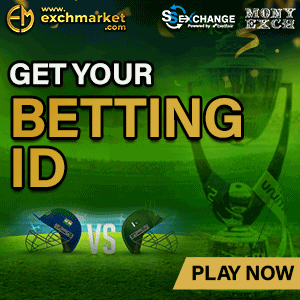 #IPL2018. The amount of talking going on by the Commentators about#Sanju Samson about his domestic season and IPL season like they don't have anything else to talk about. So boring ???

— Vinod Kambli (@vinodkambli349) April 22, 2018

This tweet didn't go down too well with Twitterati and this is how they reacted:
Because you are so jealous about one south indian player is perfomin well…… U are also a part of that northern lobby……. If any one from south india performs well the selectors won't see that and that player will not were indian blue colour……

— Prasad (@Prasadmallya) April 23, 2018
Relax my friend there is no lobby in cricket. Don't provoke people of color and caste

— Vinod Kambli (@vinodkambli349) April 23, 2018
I dont want to provoke people….. I think you are provoking people sir….. No lobby in cricket…. Can you tell from your heart that there is no lobby in cricket

— Prasad (@Prasadmallya) April 23, 2018
Ask your selector. MSK Prasad why he is not selecting samson

— Vinod Kambli (@vinodkambli349) April 23, 2018
Mr. Kambli, Sanju is wearing an Orange Cup now in IPL, hence they speak about him. It would have been great if you were able to speak with your bat like your partner Sachin years back instead of being jealous to new talents

— kishor satya (@kishorsatya) April 23, 2018
Would love to see if he keeps it till the end. I am seriously talking the truth

— Vinod Kambli (@vinodkambli349) April 23, 2018
I openly challenge him if you people say that he is a class player then I want to see him getting a hundred or for how long will he keep his orange cap in IPL. If he does it then I will say that he is got something special. All the best Sanju Samson https://t.co/JoCAfViKcG

— Vinod Kambli (@vinodkambli349) April 23, 2018
I've given my views. Hopefully he will be able to get it. Now friends I am getting some preparation done for my best friend SRT's birthday tomorrow https://t.co/Va4WMmqKCW

— Vinod Kambli (@vinodkambli349) April 23, 2018