It was in September 2021 when Virat Kohli announced his decision to step down as T20 captain after the T20 World Cup in Dubai following which the BCCI also stripped him from the ODI captain in December. Rohit Sharma was named the new white-ball captain of the Indian cricket team.
However, following Virat's retirement an ugly controversy erupted after the then BCCI President Sourav Ganguly said that he had asked Kohli not to step down as T20 captain because two-white ball leaders were not ideal. But Virat Kohli denied the statements and said that his decision to give up the T20 captaincy was termed as 'progressive' by the BCCI when he had informed them of the same.
Virat Kohli vs Sourav Ganguly – the controversial drama
On December 9, 2021, former India captain Ganguly had said: "We (BCCI) had requested Virat not to step down as T20I captain. There was no plan to change captaincy. But he stepped down as T20I captain and the selectors decided not to split limited-overs captaincy, opting for a complete separation."
He added:  "Bottom line is that there can't be two white-ball captains."
However, a week later, in his pre-departure press conference, ahead of the South Africa tour, Virat Kohli said that he had been told about his removal as ODI captain just 90 minutes before the selection meeting to pick the Test squad for South Africa.
He had then said, "Before quitting the T20I captaincy, I had approached the BCCI and explained the reasons behind my decision. That was received very well. There was no offence or hesitation. I wasn't told not to relinquish the T20 captaincy. Rather, it was taken as a progressive step, in the right direction. I communicated at that time that I would like to continue as Test and ODI captain unless the office-bearers and the selectors felt that I shouldn't carry on with this responsibility. My communication (to the BCCI) was clear,"
Chetan Sharma Revealed The Inside Story
Meanwhile, in the sting operation done by Zee News, Chetan Sharma said that Virat Kohli was told by Sourav Ganguly to think once before giving up the captaincy of the shortest format but the batting maestro might have not heard it during the video conference. Chetan had said:
"Virat Kohli felt he lost the captaincy because of the BCCI President. There were nine people in the selection committee video conference, Ganguly told him 'think about it once'. I think Kohli didn't hear it, there were nine others there including myself and all other selectors, BCCI officials,"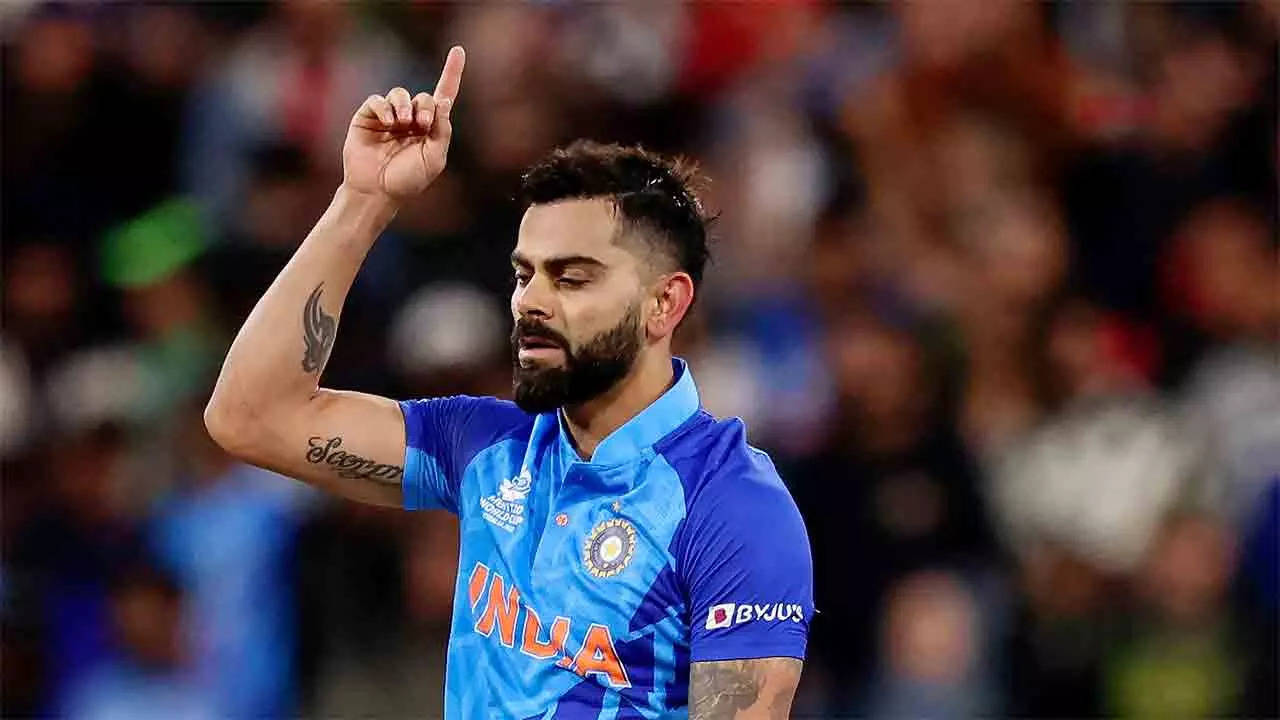 Sharma also revealed that there was an ego clash between Ganguly and Kohli. He said: "Two egos clashing, one who is thinking that Ganguly has removed me from the captaincy, so I will teach him a lesson. He (Virat) gave a statement that Ganguly is doing this, basically to defame him. He (Virat) tried to tell this in the media… which backfired on him (Virat)," 
Chetan Sharma added in the sting video, "This is the dispute of the ego. He (Virat) says I am big .He (Ganguly) says I am big. Sourav Ganguly has also been the captain of the country. Very big captain, most trustworthy and he is called the most successful captain even today. Virat feels that he is the most successful.. He (Virat) said he (Ganguly) is lying then there was a confrontation."