The T20 World Cup 2023 witnessed a high-pressure clash between India and Pakistan at the Melbourne Cricket Ground (MCG), and the cricketing world was treated to a breathtaking display of skill, determination, and leadership by Virat Kohli.
India's chase of 160 began on a shaky note as they lost early wickets and found themselves at a precarious 31 for 4. The pressure was palpable, and the odds seemed stacked against them. But, as history would soon reveal, cricket is a game of unpredictability, and champions rise when the going gets tough.
It was at this moment of adversity that Virat Kohli, India's cricketing maestro, stepped up to the plate. Joined by the dynamic all-rounder, Hardik Pandya, Kohli set out to script one of the most incredible comebacks in T20 cricket history. Their partnership was nothing short of extraordinary.
As the required run rate escalated, India found themselves needing 28 runs from just 8 balls. The Pakistani pacer, Haris Rauf, was in prime form, and the pitch conditions at the MCG were challenging, with long boundaries and a pitch offering bounce. The situation seemed bleak, and fans held their breath.
But then, in a moment that will be forever etched in the memories of cricket enthusiasts worldwide, Virat Kohli played a shot that defied the laws of physics. Haris Rauf delivered a back-of-length ball with steep bounce at chest height, and Kohli sent it soaring over the side screen for a gigantic six. It was a shot that defied explanation and showcased the sheer power in Kohli's lower abdominal muscles.
Virat Kohli Breaks Silence On The Straight Six That He Hit Haris Rauf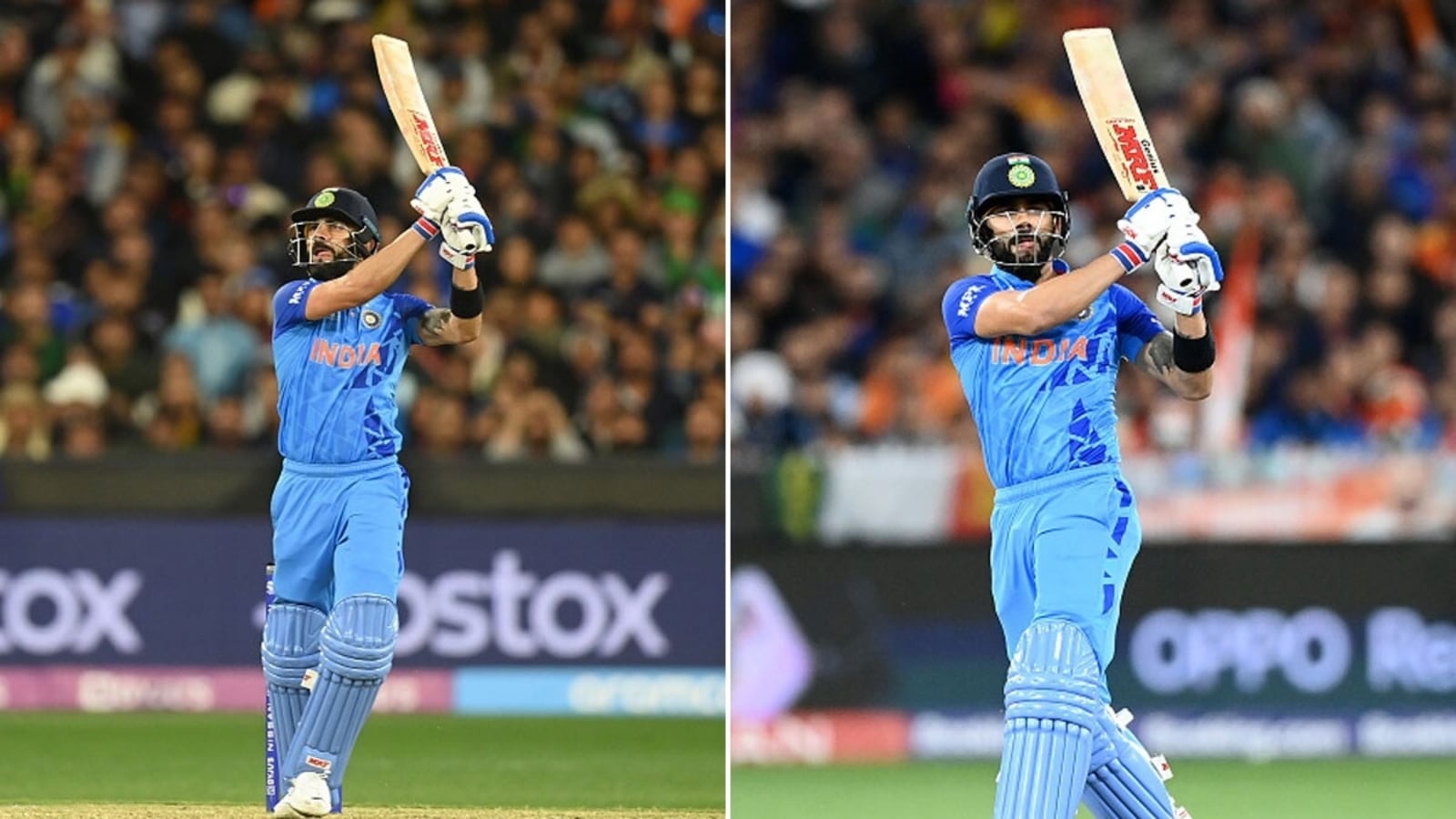 Not content with that audacious stroke, Kohli followed it up with a flick over the fine leg region for another six on the very next ball. The MCG erupted in cheers as Kohli's brilliance unfolded, demonstrating his unwavering commitment to his team's cause.
With just 16 runs needed from the last over, India stood on the cusp of an incredible victory. In a nerve-wracking climax, they managed to score the required runs in the final over, securing a memorable win that left cricket fans in awe of Kohli's leadership and batting prowess.
After a year, Virat Kohli was asked about the incredible shot he played off Haris Rauf. He responded, "I have seen this a lot of times, but these small moments in the middle are very special because you've lived these moments, but you haven't seen them again. Just those little moments are something that I feel very nostalgic about, and in a good way. You know what you did, and that moment got captured in some way, and someone has seen it."
He went on to reflect on his journey, saying, "If anyone comes up to me and says when I was 10 that at 35, I would be here, if anyone claims that they knew what was going to happen in writing and signed it, I would have given them everything. I didn't know what was going to happen and how it happened. It just happened; I can't sit here and claim it. That is a larger package, and that is an injustice to what I felt that night. I can never forget it in my life."