Former Indian captain and batting maestro Virat Kohli is undoubtedly one of the most admired sportspersons globally. Despite going through a lean patch in his career and quitting captaincy from all formats of the game, he continues to be the most popular and loved cricketer of India.
There is no decline in his stature, in fact, once again he has topped the charts of most famous sportspersons of this month of 2022. Virat Kohli is widely regarded as one of the most lethal and talented players of this generation. He enjoys huge admiration amongst cricket lovers around the world.
Currently, Kohli is the 2nd top-seeded batter in the 50-over format of the game, while standing 7th in the longest format of the game. He is currently the 10th top-ranked batter in the shortest format of the game.
After leading the way in the first month of 2022, Virat tops the chart of most famous sportspersons in February 2022. While Kohli is leading the way, legendary captain MS Dhoni is the second on the list, and Kohli's successor Rohit Sharma is ranked third in the list.
Here, check out the list of the 10 most popular Sportsperson of India in February 2022:
1) Virat Kohli
2) MS Dhoni
3) Rohit Sharma
4) Sachin Tendulkar
5) Cristiano Ronaldo
6) Lional Messi
7) KL Rahul
8) Saina Nehwal
9) PV Sindhu
10) Saina Mirza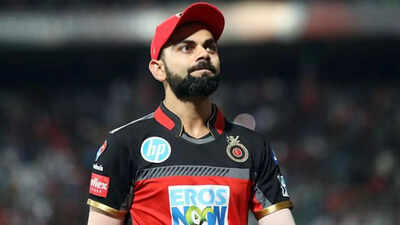 Meanwhile, Virat Kohli will be seen in action playing for Royal Challengers Bangalore in the upcoming 2022 edition of the Indian Premier League. However, this time he will be seen playing as a pure batter as he had stepped down from the captaincy position of the RCB. Faf du Plessis has replaced Virat Kohli as the captain of RCB.
Faf du Plessis will kickstart their campaign for IPL 2022 from March 27th with a match against Punjab Kings.