Virat Kohli recalled the most valuable innings of his cricketing career: It's been 11 years since team India-led by MS Dhoni lifted the 2011 World Cup trophy at the iconic Wankhede Stadium in Mumbai, however, the memories of MS Dhoni hitting the winning six are still afresh in every cricketers' mind. As the fans around the world are celebrating the 11th anniversary of India's most iconic win, cricketers and fans are getting nostalgic about remembering the historic event.
Former Indian captain Virat Kohli recalled the memories of India's biggest victory in the 2011 World Cup final (2nd April) and also opined about Sachin Tendulkar's achievements as well.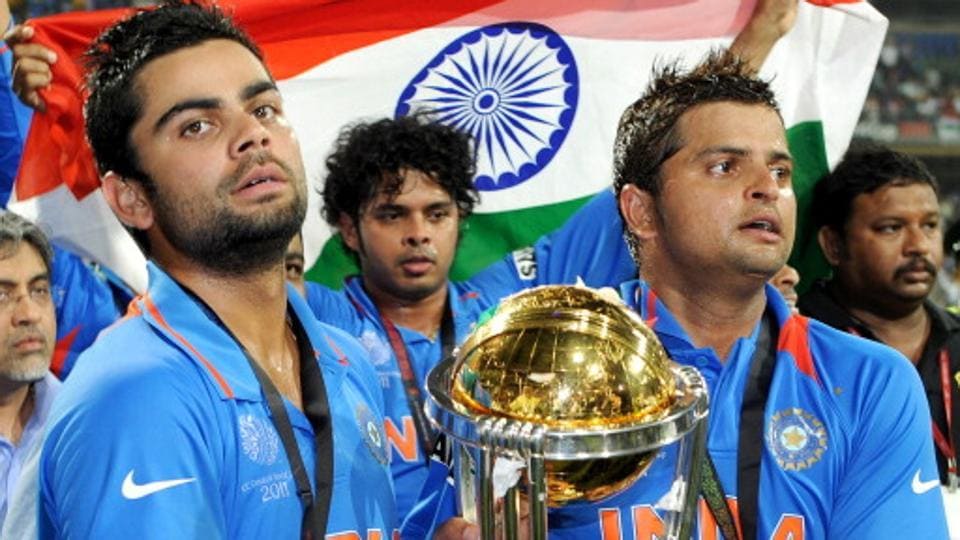 Virat Kohli played every game in the 2011 World Cup tournament, at the number 4 position, and even scored a century in his very first World Cup game against Bangladesh as well.
Talking about the final match of the 2011 World Cup, Sachin Tendulkar opened the innings for team India alongside Virender Sehwag. However, both the senior players were dismissed early in a run-chase of 275 and it was the partnership between Gautam Gambhir and Virat Kohli that steadied the ship for team India.
While, Virat Kohli, who has led the Indian side from the front, also played a crucial knock of 35 runs in the final showdown at the Wankhede Stadium, on the other hand, Gautam Gambhir (97 off 122 balls) played arguably the most important innings of his life.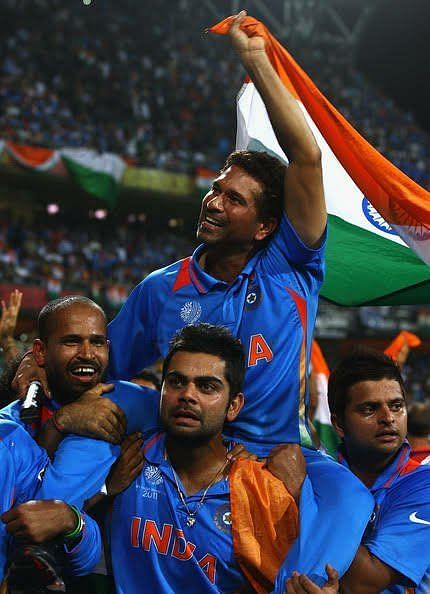 Yuvraj Singh played an unbeaten knock of 21* runs and MS Dhoni stole the show with his blistering 91-runs knock, including that iconic winning six, to help India chase down the huge score. Speaking on the RCB Website, Virat Kohli hailed the achievements of legendary batter Sachin Tendulkar and revealed how everyone wanted to contribute to that game. He said:
"The achievements of Sachin Tendulkar are so great, everyone has tried to contribute to Indian cricket as much as he did but it's way too far – the weight of expectations he had, I can feel that,"
Virat Kohli also talked about his crucial innings and talking about it he hailed his knock of 35 runs as the most valuable runs he has scored in his cricketing career. He said:
"35 in the 2011 World Cup final was the most valuable 35 I've scored in my cricketing career. I was happy to bring the team back on track and contribute in whatever way I could. The crowd atmosphere was surreal, it's very fresh in our memories,"