Virat Kohli is the fifth-leading run-scorer in the T20 World Cup history. The former India skipper has scored 845 runs in only 19 innings at the T20 World Cup.
His average in T20 World Cups stands at an astonishing 76! None of the four other batters who have scored more runs than Kohli – Jayawardene, Gayle, Dilshan and Rohit Sharma – have an average of over 40. Kohli has hit most fifties in T20 WC history – 10.
The 33-year-old will feature in the upcoming T20 World Cup 2022 in Australia, which will be his fifth and perhaps last. Virat Kohli is the only player to be named the Player of the Tournament in T20 WCs twice – in 2014 and 2016 when he averaged 106 and 136, respectively.
Today, we look at Virat Kohli's top three performances in the T20 World Cup history:
82* (51) vs Australia, 2016
This is not just one of Kohli's best, but one of the best T20 knocks ever – which came in a high-pressure virtual quarter-final game – against the mighty Australia – in a tough run-chase.
Kohli's epic Mohali knock will always be remembered for the way he paced the chase of 161 after India had fallen behind at the score of 94/4 in 14 overs, and for the incredibly rapid running between the wickets by Kohli and Dhoni.
Kohli was 35 off 30 balls when 67 runs were needed off the last 6 overs. The chase master stepped on the paddle and propelled India home with 5 balls to spare, finishing unbeaten on 82 runs off 51 balls, his last 47 runs coming off only 21 balls. All in, Kohli struck 9 fours and 2 sixes while showcasing his elite fitness with hard running between the wickets battling the heat of Mohali in the month of March.
72* (44) vs South Africa, 2014 semi-final
Just three years into making his T20I debut, Kohli had already become India's main batsman and the one the oppositions fretted over the most. He had been establishing his stature as a chase master when he produced another superb knock – on the big occasion, the 2014 World Cup semi-final, against a power-packed South African bowling attack.
Taking on the likes of Steyn, Morkel, Parnell and Tahir, Kohli made the target of 173 much smaller than it actually was – especially on the pitch of Mirpur! Coming in to bat in just the 4th over, Kohli ransacked 72 unbeaten runs off 44 balls, with the help of 5 fours and 2 sixes.
At that time, Kohli had said: "Depending on the importance of the match, yes, you can say it is my best T20 innings." Little did he know that he'd produce another classic in a successful run-chase only two years later.
89* (47) vs West Indies, 2015
Another T20 World Cup crucial encounter – vs West Indies in the 2016 T20 WC semi-final – another instance of Kohli amping it up with his willow. Unfortunately, this one ended in a loss.
On the batting paradise that is the Wankhede Stadium, India got off to a rather slow start from Rohit and Rahane. Coming in the 8th over, Kohli knew not only he'd had to play a long innings but also score quickly from the onset. And he did, eventually finishing with 89* off 47 balls plundered with 11 fours and a six.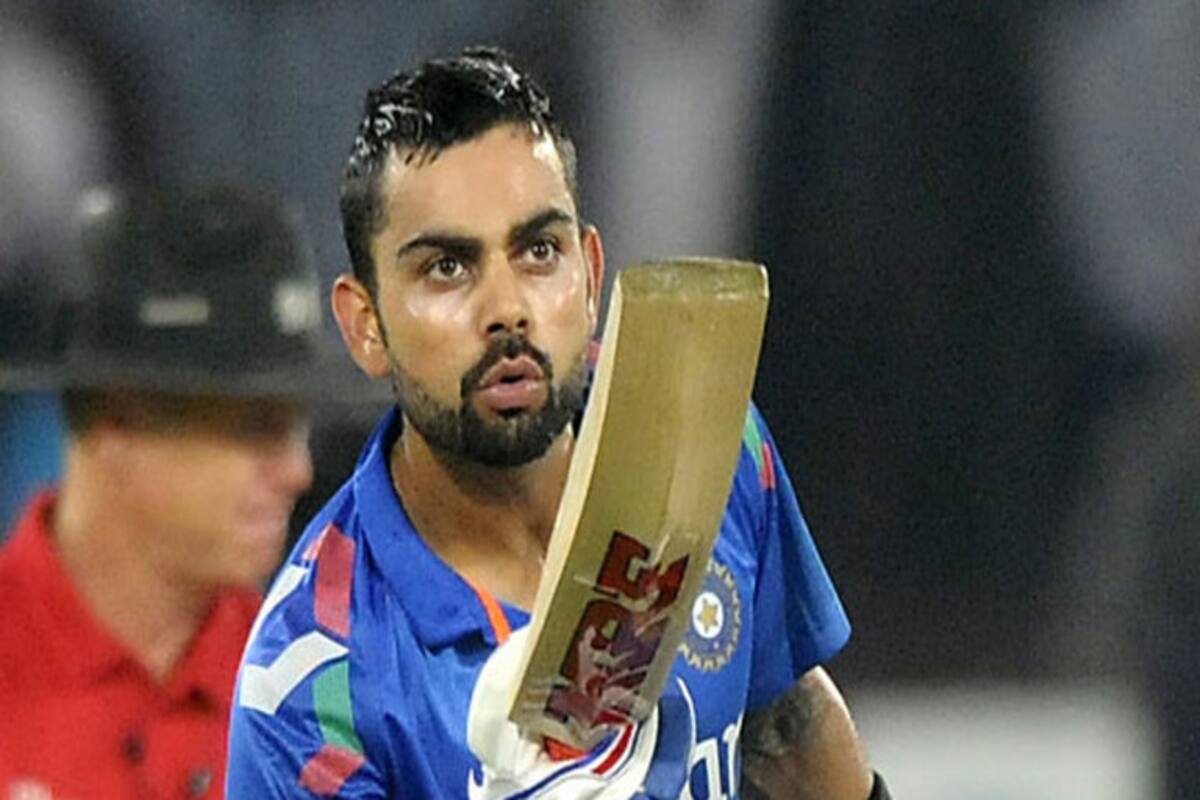 MS Dhoni at the other end provided a late couple of hits as India posted 192, largely on the back of the then-best T20I score.
However, West Indies, with the help of some unbelievable luck – twice Lendl Simmons was dismissed off no-ball – gunned the target down with two balls left, leaving Kohli, Wankhede and the whole of India heartbroken.