Virender Sehwag Was Asked About Pak Anchor's 'Tareekh Badal Dengey' Remark And He Gave A Hilarious Reply: The much-awaited T20 World Cup has already kickstarted and the fans are eagerly waiting for the tital clash between arch rivals India and Pakistan, which will take place on October 24th in Dubai. The high-voltage clash between India and Pakistan has become one of the most talked about topics lately.
Recently, legendary batsman and former Indian cricketer Virender Sehwag explained the reason behind India's incredible winning streak over Pakistan in World Cups.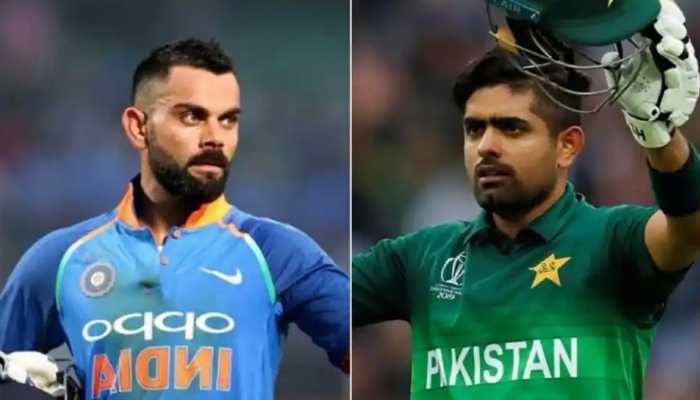 On Monday, speaking on ABP News ahead of the 2021 T20 WC match between India and Pakistan, Virender Sehwag said that while Pakistan focuses on giving "big statements" before every such game, on the other hand, India gives priority to preparation so that they can handle the pressure better.
Virender Sehwag also talked about how this is the perfect opportunity for the Pakistani team to break their losing streak against India. He said:
"We are hearing the same thing for the past so many years. And the buildup is always the same that it's a huge game and it is. This topic is always in the discussion that Pakistan hasn't won a match against India in the World Cup and the debate about whether they can win this time is the same too"
He added:
"But if we talk about the current scenario and this format then I think this is where Pakistan always has more chances because they might not play that well in the longer 50-over format. In this format, even one player can defeat any team. But still, Pakistan hasn't been able to do that, we'll see what happens on the 24th,"
Pakistan is yet to defeat India in a World Cup game in the limited overs series. Yes, you read that right. India enjoyrs a stunning 12-0 lead over Pakistan and they will be looking forward to extend this lead to 13-0. Ever since 2007, the arch-rivals have faced each other on 5 occasions when it comes to T2o World Cup.
Sehwag was also asked to about the remarks made by Pakistan's news anchor about "tareekh badal denge" (changing the date) in the clash. Responding to which, he said:
"If I talk about the 2011 World Cup or the 2003 World Cup, we are under less pressure because our position remains better than Pakistan in the World Cup. So, in my opinion, when we play with that attitude, we never give big statements.
There are always some big statements from the Pakistani side like he [Pakistani news anchor] said at the starting of his show that 'We are going to change the date'. India never says such things because they go better prepared. And when you go better prepared, you already know what the result would be,"