India's swashbuckling batsman Virender Sehwag has officially announced his retirement from all forms of international cricket. Here's his retirement statement:
To paraphrase Mark Twain, the report of my retirement yesterday was exaggerated! However, I have always done what I felt was right and not what conformists thought to be right. God has been kind and I have done what I wanted to do – on the field and in my life. And I had decided some time back that I will retire on my 37th birthday. So today, while I spend my day with my family, I hereby announce my retirement from all forms of International Cricket and from the Indian Premier League.
Cricket has been my life and continues to be so. Playing for India was a memorable journey and I tried to make it more memorable for my team mates and the Indian cricket fans. I believe that I was reasonably successful in doing so. For that, I wish to thank all my team mates over the years – some of the greatest players of the game. I would like to thank all my captains who believed in me and backed me to the hilt. I also thank our greatest partner, the Indian cricket fan, for all the love, support and memories.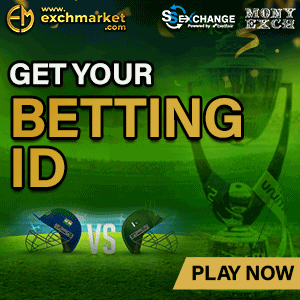 I have also played against a lot of great players and it was an absolute pleasure and honour to do so. It was possibly the greatest motivation there was to play to the best of my ability. I have lived my dream and played at the finest of cricket grounds across the globe and I want to thank the groundsmen, clubs, associations and everyone who painstakingly prepare the arena for our performances.
I miss my father today, he was there when the journey started and I wish he could have been there today as well but I know I made him proud and wherever he is today, he is watching me with pride. I want to thank my coach, Mr. A.N. Sharma sir, who was possibly the only coach who could have groomed me into the player that I became. I would probably have struggled to play for my school under any other coach. My mother, my wife Aarti and my children Aaryavir and Vedant are my biggest strength and their presence in my life keeps my mind without fear and head held high.
I would like to thank the BCCI for all its support over the years. The work that the BCCI does at such a scale is phenomenal and it has had some fine administrators over the years who have led the Board in developing the game, appreciating the contribution of players and have brought a lot of benefit to the players.
I would also like to thank the Delhi and District Cricket Association and particularly Mr. Arun Jaitley who always supported me and sought our feedback and implemented what the players wanted and his presence ensured that I always had someone to rely upon personally and for the furtherance of the game's best interest in Delhi.
I would like to thank everyone at the Haryana Cricket Association who have welcomed me with so much love and affection and it is really exciting to work with some really talented youngsters. I would especially like to thank Anirudh Chaudhary and Ranbir Singh Mahendra, who has always had words of motivation for me during the toughest of times and I have felt safe in the knowledge that I can always turn to him for well considered advice which I value immensely.
I would also like to thank the Delhi Daredevils and the Kings XI Punjab, the franchisees that I represented, for believing in me and letting me be a part of them. I always gave my best for my team and consider myself fortunate to play with some brilliant players in the IPL.
I would also like to thank the Oil and Natural Gas Commission (ONGC). Very little is known about the effort they put in to promote sportsmen and sportswomen across various disciplines. ONGC gave me the security to pursue my game and the organization will always have a special place in my heart.
I must also add that I have enjoyed every Press conference and every interaction with the members of the media through out my international career and the presence of Indian media on foreign tours has left some very pleasant memories that I shall always cherish.
I want to thank all my sponsors for believing in me and all the bat manufacturers that have been associated with me over the years for providing me the willow that I love.
I want to tell everyone at the Sehwag International School, Jhajjar that I now hope to have a higher frequency of visits to the campus to be with you all.
I also want to thank everyone for all the cricketing advice given to me over the years and I apologise for not accepting most of it! I had a reason for not following it; I did it my way!
Virender Sehwag
Source: BCCI.tv