Virender Sehwag backs MS Dhoni: MS Dhoni came under heavy criticism for his lost finishing touch after India lost out to New Zealand in the second T20. MS Dhoni came out to bat in the 10th over but struggled to time the ball and by the time he started to middle the ball it was too late then.
After India lost the match by 40 runs many former cricketers raised their voice in echoes and said that Dhoni should say goodbye to the shortest format of the game. In their analysis of India's defeat, the former cricketers like Akash Chopra, VVS Laxman and Ajit Agarkar expressed concerns about Dhoni's presence in the shortest format of the game.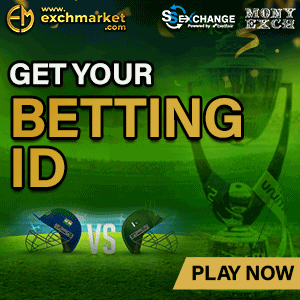 MS Dhoni's strike rate was around only 80 when Virat was roaring at a strike rate of 160 before he lost his wicket to the pressure built by Dhoni who struggled at the other end.
Taking a serious note of this the former cricketers opined that it is time that Dhoni bids adieu to T20s and makes way for a youngster who could be in his shoes for the T20 world cup in 2020.
To Dhoni's and everyone's surprise Virender Sehwag came out in Mahi's defence and contrary to other opinions he backed MS Dhoni for doing good in the shortest format of the game.
Virender Sehwag is a very analysts of the game and he has proved it once again with his statement. While everyone was pointing fingers on Dhoni, Sehwag came to his defence and said that India needs MS Dhoni and needs him even for the T20s.
"MS Dhoni should realise his role in the team. He has to change the momentum early while chasing a strong total. He has to score from ball one and the team management should make him understand this point," Virender Sehwag told India TV in a conversation.
Besides being savage on Twitter and a commentator Sehwag is also a cricket analyst and different media houses invite him to put forth his analysis of Indian cricket. In one of these analyses conducted after the Rajkot T20 which India lost, Sehwag came to Dhoni's support. Sehwag said, "He would step down at the right time.
"Team India needs MS Dhoni at the moment, even in T20 cricket. He will step down at the right time. He will never block the way for any young cricketer," Virender Sehwag said.
"He will never block the way of any youngster." Adding to this very vital statement he said that Dhoni must realise his role in the team and needs to shift the momentum and get scoring from ball one itself while chasing big totals.
It is actually good to see Virender Sehwag coming to Dhoni's support when every other finger is pointed at him. But the other former cricketers too make sense when they say that a youngster must be groomed starting now, keeping the T20 2020 World Cup in sight.
Earlier, VVS Laxman had also said that MS Dhoni should bat at number 4 and he is an integral part of India's T20I side.
"In T20s, MS Dhoni's role is at No 4. He requires more time to get his eye in and then do the job. But today [Saturday] was a classical example because when Virat Kohli was batting, Dhoni had to give strike to Kohli. Kohli's strike rate was 160, MS Dhoni's strike rate was 80. That's not good enough when India were chasing a mammoth total. I still feel it's time for MS Dhoni to give youngsters a chance in T20 format. It will be an opportunity for a youngster to blossom and get confidence playing international cricket. He is definitely an integral part of ODI cricket," VVS Laxman said during the post-match show after the second T20I.