VVS Laxman Slammed ICC For Keeping Only 1 Reserve Day For WTC Final: The entire cricket fraternity is disappointed after rain washed out an entire day's play for the second time in the ongoing World Test Championship (WTC) Final on Monday, blurring the hopes of a result in the ongoing final clash.
Several cricketers and experts have come out and expressed their disappointments over the ICC's decision of hosting such an important event at the UK and for keeping only one reserve day. The latest one to express his disappointment is former Indian cricketer VVS Laxman and former New Zealand pacer Shane Bond, who reacted after rain washed out another day.
Speaking on Star Sports, VVS Laxman slammed the cricketing body for not planning things well. VVS believes that ICC didn't get the rules right as no team or fans will be happy with a draw. He also expressed his disappointment for keeping only one reserve day instead of allowing the game to go for full 450 overs. He said:
"It's very sad for the fans. I think ICC did not get the rules right. All said and done, you want a champion. With so much time available, I'm sure they could have at least allowed 90 overs in 5 days to complete 450 overs. That's something I would have expected from ICC. We were excited that there is a reserve day but I'm not sure whether the game can finish (even with the reserve day) if the rain continues,"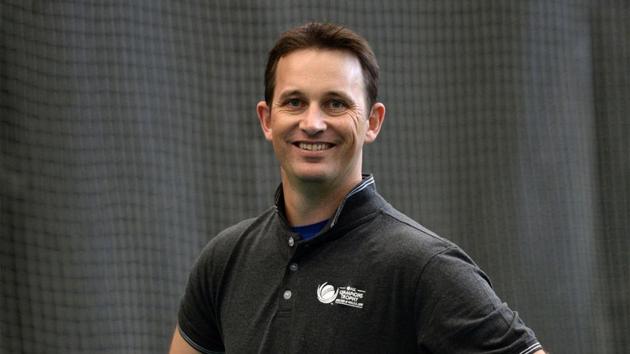 Former New Zealand pacer Shane Bond also agreed with the opinion of VVS Laxman as he also claimed that the fans would have fancied getting a winner after playing 450 overs. However, Shane Bond also claimed that the chances of the Blackcaps emerging victorious are high if there are three to four days of the game. He said:
"Both teams wanna play to win. The other thing is that the pitch is offering so much to the bowlers that even if you have three-four days of play, we could find a result. If the weather delays go on for long, sometimes it means only one team can win if New Zealand bat well after the rain finishes, it puts them in the best position but I'm with VVS, however long it takes, I'd like to see 450 overs and one team come out on top,"
Talking about the game, so far, only 141.1 overs have been bowled in the ongoing match as the English weather conditions became a thorn in the eyes of cricket fans around the world.Currently, New Zealand is having an edge ont he game as they headed to Stumps on Day 3 at 101 for 2 after having bundled out India for 217.