Arjun Tendulkar made his much-awaited IPL debut on Sunday, April 16th. Rohit Sharma gave Arjun Tendulkar his maiden Mumbai Indians cap ahead of their match against Kolkata Knight Riders at the Wankhede stadium.
The left-arm seamer bowled only 2 overs but was impressive and recorded figures of 0/17. He was not called up to bowl later in the match.
In the end, Arjun Tendulkar's debut ended on a winning note as MI clinched a victory by 5 wickets.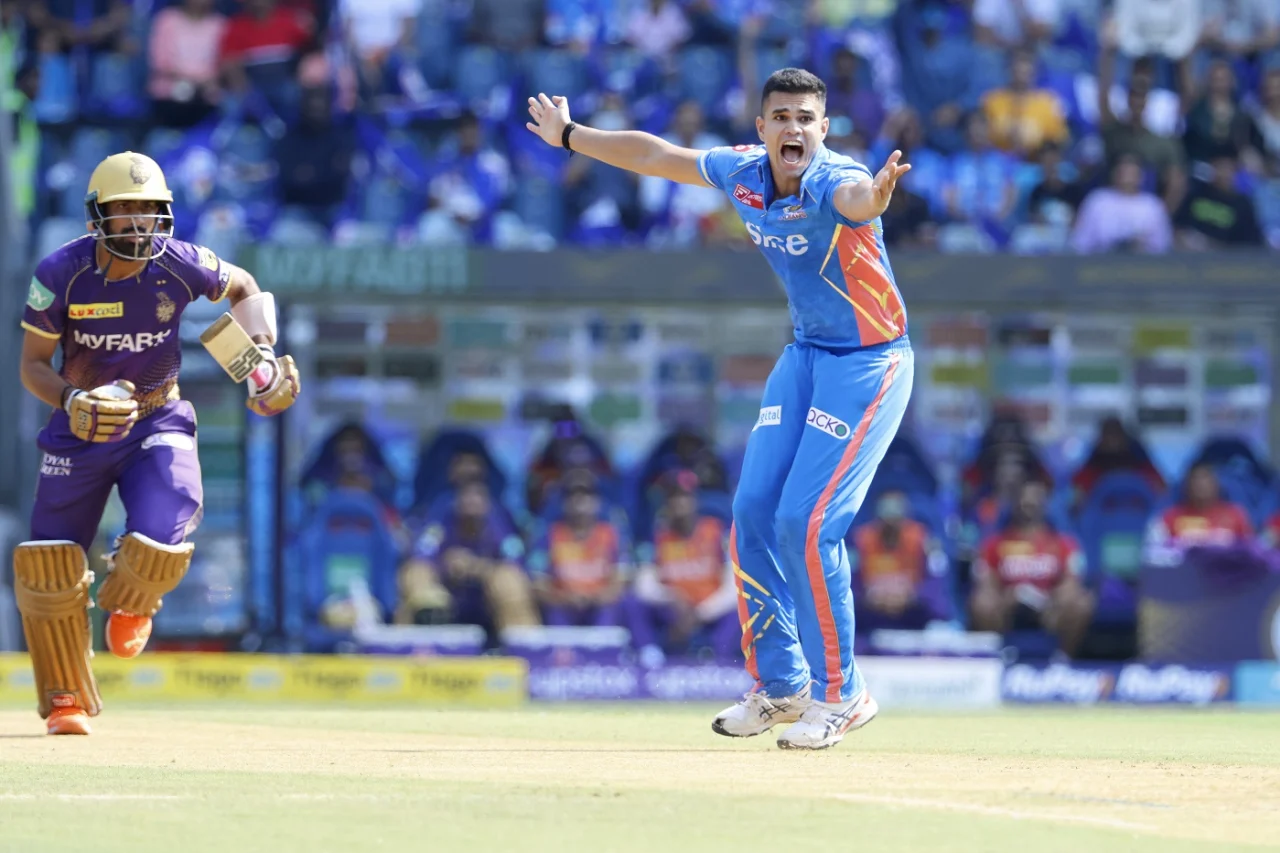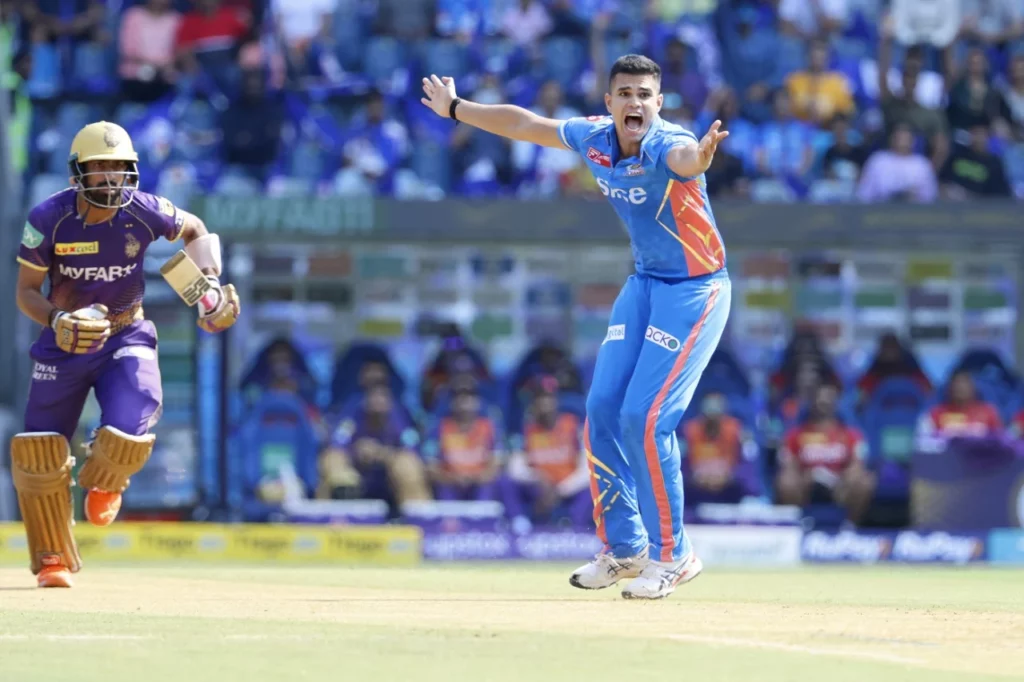 Here are 2 major things fans got to learn on Arjun Tendulkar's IPL debut:
Arjun can swing the ball
Many fans would have even been surprised to see the new ball in the hand of Arjun. MI had Duan Jansen, another debutant but the South African had shown his abilities in the SA20 for MI Cape Town, and Riley Meredith, the fast bowler from Australia, but they went with Arjun to start off the innings.
The 23-year-old left-arm pacer started handsomely by swinging the ball both ways. Since it was a day game, there wasn't a lot of swing, but just enough for Arjun to make a mark. He started off nicely conceding just 5 runs (4 off the bat) in his first over and even troubled Jagadeesan with a ball that swung in and struck him on his pads.
Arjun showed great future potential
While it's just his first game, Arjun certainly had a lot more eyeballs and keener ones on him than perhaps any other IPL debutant. Because of being the son of the world's greatest batsman.
Fans should see Arjun in isolation as a cricketer and should know that he's here on merit and not nepotism. He had a good domestic season: 12 wickets in 7 first-class matches; 8 wickets in 7 List-A matches; 10 wickets in 7 SMAT 2023 T20 matches. Like his father Sachin, Arjun also hit a century on his Ranji trophy debut.
Being a left-arm fast bowler who can also bat, Arjun Tendulkar is already an asset for the Mumbai Indians franchise and could potentially knock on India's door in the coming years.
His debut where he swung and seamed the ball, and even cramped Gurbaz and Jagadeesan for room, shows that he's got the skilset and the smarts of bowling with the new ball.
Former India pacer Sreesanth was impressed with Arjun's 2-over spell: ""And I feel he played exceptionally well for his first game. I would have loved to see him get a wicket and go about things,"  Sreesanth said.