When MS Dhoni Broke His Silence On Virat Kohli's Comparison With Sachin Tendulkar: The world remains split on a premier question that has surrounded Indian cricket for about the past half a decade: Sachin Tendulkar or Virat Kohli? Many former cricketers have had their say on this hot topic as Kohli had been dominating the batting charts across formats until his recent dip in form.
Some have said that matching Tendulkar's legacy is impossible for any batsman. While some believe that Virat Kohli is one to go pass the batting Master Blaster.
Former India captain MS Dhoni, too, was asked the same question last year at an event. Dhoni, who played and captained both Tendulkar and Virat Kohli, said that he doesn't believe in comaparing players, but he did term Tendulkar as the "best batsman that I have personally seen". The CSK skipper also hailed Kohli's incredible fitness regime as well.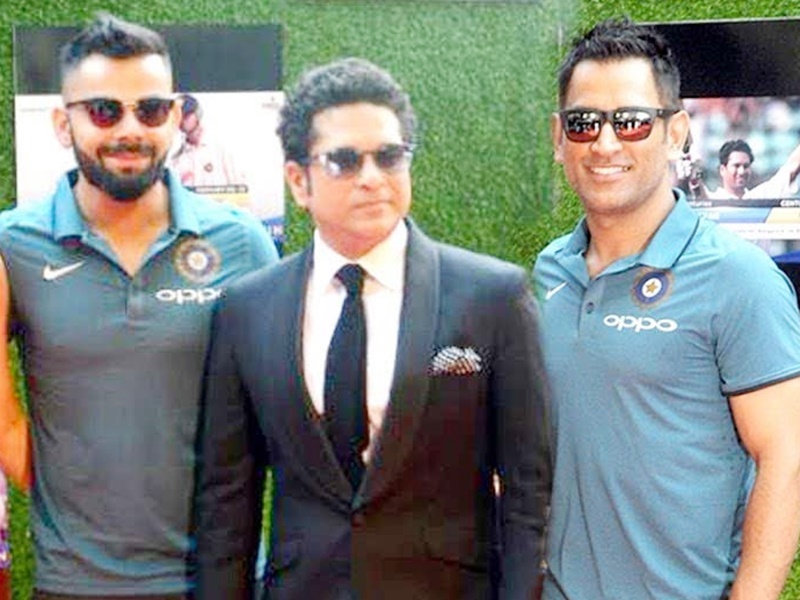 "I have always believed not to compare individuals. But, yes, you admire the talent. Sachin was by far the best batsman that I have personally seen. When it comes to the work ethics, I feel, both Virat and Sachin, you know, they were just brilliant. Whenever they would turn up for the next session, they would try to get something out of it, something productive. Even if it's the worst of facilities or even if it's raining, you know, they'll try to get something positive out of it," MS Dhoni had said last year.
MS Dhoni concluded by stating that India are blessed that both Tendulkar and Kohli have played for us.
"And at the same time the fitness, if you see Sachin, the way he kept himself fit for more than 20 years, you know when he was playing international cricket, is just amazing. And the same thing with Virat – he's in his prime form, fitness, and he's looking forward 10 years and he's preparing right from now.
"But if I have to say something, I think India is blessed that both of them play for us," the 40-year-old added.
Kohli is still plenty of distance behind Tendulkar, and is not helped by his dip in numbers over the past two years. Tendulkar sits atop the batting charts with 34357 international runs, while Kohli has amassed 23358 international runs so far. With his elite-level fitness, the 33-year-old Test captain is likely to play for about 5-6 more years at the highest level.