Rishabh Pant has always sparked debates about his batting – while some say he's fearless and bold in his approach, others feel the left-hander is reckless and should bat more maturely and sensibly.
One such incident got the reaction out of even Rahul Dravid, who said that the management will have conversations with Pant over his shot selection after the southpaw got out for a duck in the Johannesburg Test in January earlier this year, edging Kagiso Rabada behind after giving a big charge out of his crease and looking to smash him out of the park.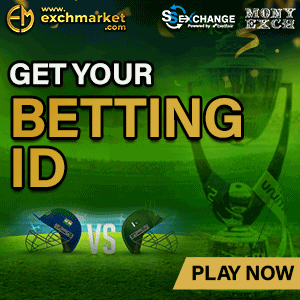 Rishabh Pant was heavily criticised by fans and experts for getting out in such a manner – almost like gifting away his wicket while looking to show some aggression – because India needed to put runs on the board and set up a big target for South Africa. That didn't happen and the visitors chased down the target of 240 with 7 wickets in hand.
This was Rahul Dravid's first Test series as India's coach and he made it clear that the management will have a talk with Pant about his decision-making in shot selection, even though admitting that his style has got him success all around the world.
"We know Rishabh plays positively and he plays in a particular manner and that has got him a little bit of success. But yeah, of course there are times when we're going to have some level of conversations with him around, just a little bit of maybe just selection of the time to play that [shot]," Dravid said in his post-match press conference in Jo'Burg.
"No one's ever going to tell Rishabh not to be a positive player, not to be an aggressive player, but sometimes it's just a question of picking and choosing the time to do that. I think when you just come in, maybe giving yourself a bit more time might be a little bit more advisable, but look, in the end we know what we're getting with Rishabh," he added.
Dravid stressed that Pant is young and will learn with experience.
"Sometimes it's just about figuring out what is the right time to maybe attack or maybe play out a slightly difficult period that sets the game up for you or sets the innings up.
He's learning. He plays in a particular way, so it's always something that he's going to keep learning, he's going to keep improving and keep getting better," the coach asserted.