Indian cricketers Rohit Sharma and Virat Kohli have been batting superstars for a long time now. Both the cricketers have become the backbone of the Indian batting line-up. Both the cricketers were touted to be the next big thing of the cricket world when they were coming up the ranks in their early days.
While Kohli, who came into the scene in 2008, became a regular member of the Indian side a year later, all thanks to his brilliant performances. On the other hand, Rohit Sharma, who made his debut for team India in 2007 and was also a part of the victorious MS Dhoni-led Men in Blue in the inaugural T20 World Cup, took 6 years to cement his place in the Indian side and since then there have been no turning backs for the cricketer.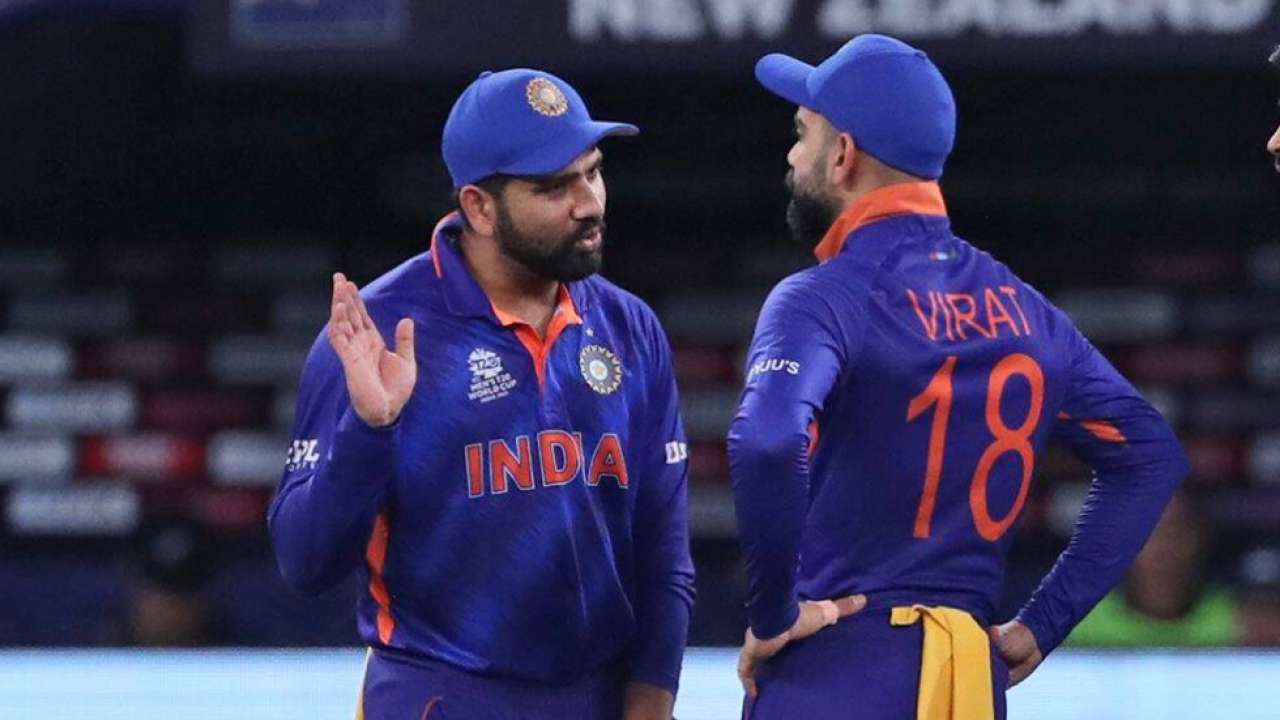 Recently, Rohit Sharma replaced Virat Kohli as India's new white-ball skipper. As for Kohli, he will continue to lead the Indian cricket team in the longest format of the game.
Since, both the cricketers have been playing each other for the Indian side for over 13 years now, they have seen each other closely and are aware of each other's good and bad habits. During an interview with Gaurav Kapur on Breakfast with Champions, in 2017, Virat Kohli had revealed how Rohit has a habit of forgetting things.
Virat revealed that Rohit has forgotten almost everything during tours – from his phone, wallet, iPad to passport. He had said:
"The number of things Rohit Sharma forgets, I've never seen anyone else so forgetful. iPad, wallet, phone…not the small things, but daily use essentials…I don't care, I'll get new one. he has no idea he's left something, the bus would've travelled half way to the hotel and then he remembers 'Oh, I left my iPad on the plane'. He's left his passport also a few times. It was really difficult retrieving it. The logistical manager always asks, 'Does Rohit Sharma have all his stuff?'. Once he gets a yes from Rohit then only does the bus departs,"
During the same interview, Virat Kohli had heaped praises on the batting skills of Rohit Sharma and had said that he hadn't seen a better timer of the ball than Rohit. He had said:
"At that time I was filled with curiosity about the fact that people used to keep on saying – 'This is one player who is rising steadily'. And I used to wonder that even I am a young player, but no one talks about me, then who is this player,"
He added:
"But when he stepped down to bat, I was all quiet. It was amazing just to watch him play. In fact, haven't seen a player time the ball better than him."
Also Read: Steve Smith Left Everybody Stunned With A "Genius" Move