Umpire Richard Kettleborough's decision to give Shubman Gill out in India's second innings in the WTC Final 2023 for a controversial catch by Cameron Green has drawn him plenty of criticism and scrutiny. This could be a game-changing decision as Shubman Gill was looking in good nick, scoring 18 runs off 18 balls, in India's tall chase of 444 runs.
As it turns out, fans recalled that Richard Kettleborough has been the umpire in a number of losses that Team India has suffered in ICC knockouts. So, there were already great deal of apprehension among the Indians fans when they learned that Richard Kettleborough is the third umpire for the ICC WTC Final 2023.
At the stroke of Tea on Day 4, Shubman Gill edged pacer Scott Boland in the slip. Cameron Green, standing at gully, leapt down from gully with his left-hand scooping up the ball. In his movements of taking the catch, Green's hand brushed the grass and he was on the ground.
There are two talking points in this debate: whether the ball touched the grass through Green's fingers, and whether he was in "complete control" of the ball and the catch. After much deliberations, watching of replays from different angles, the third umpire sided with Green and gave Shubman Gill OUT, while many Indian fans and a section of non-Indians thought that the batsman should have been given the benefit of the doubt and Shubman Gill should have stayed not out.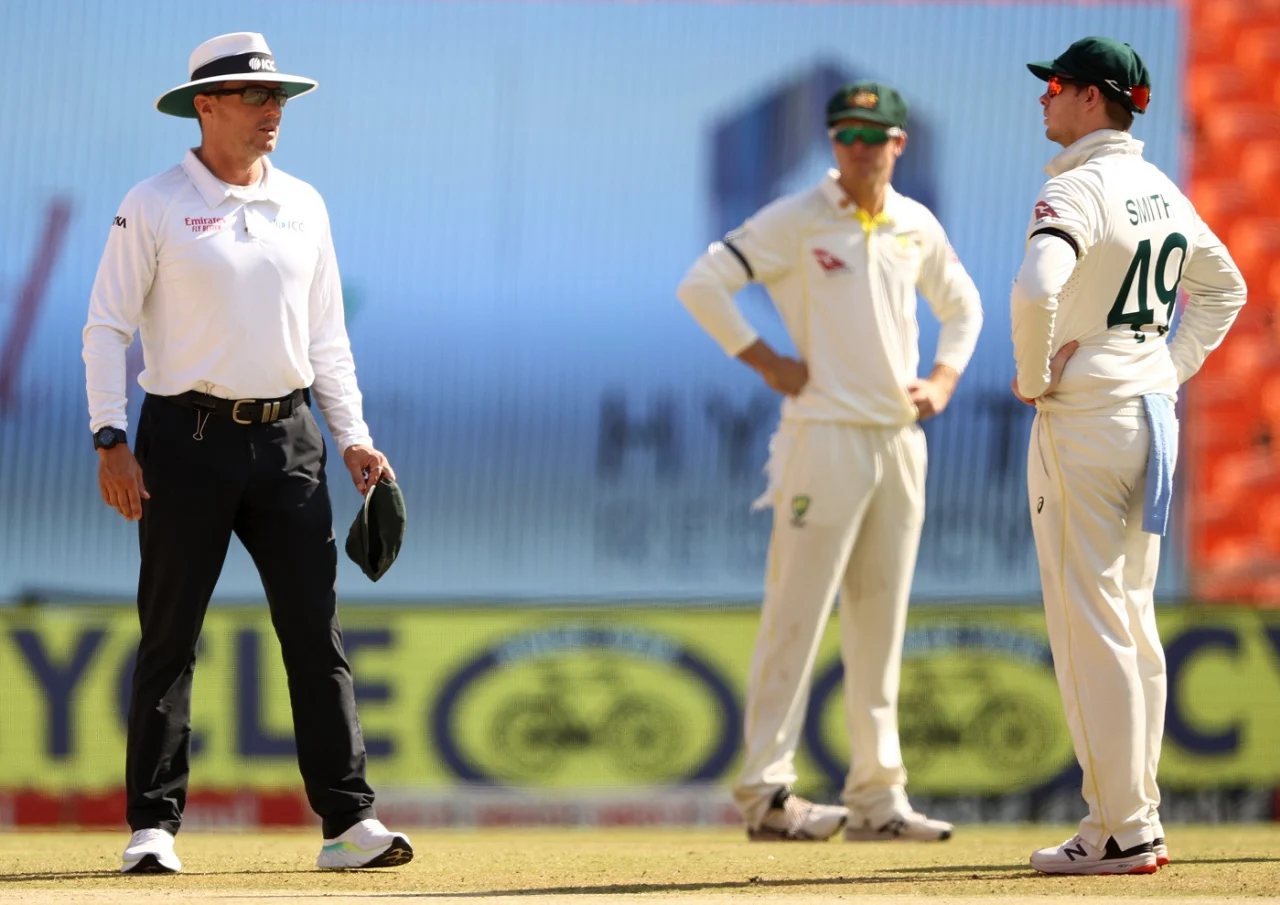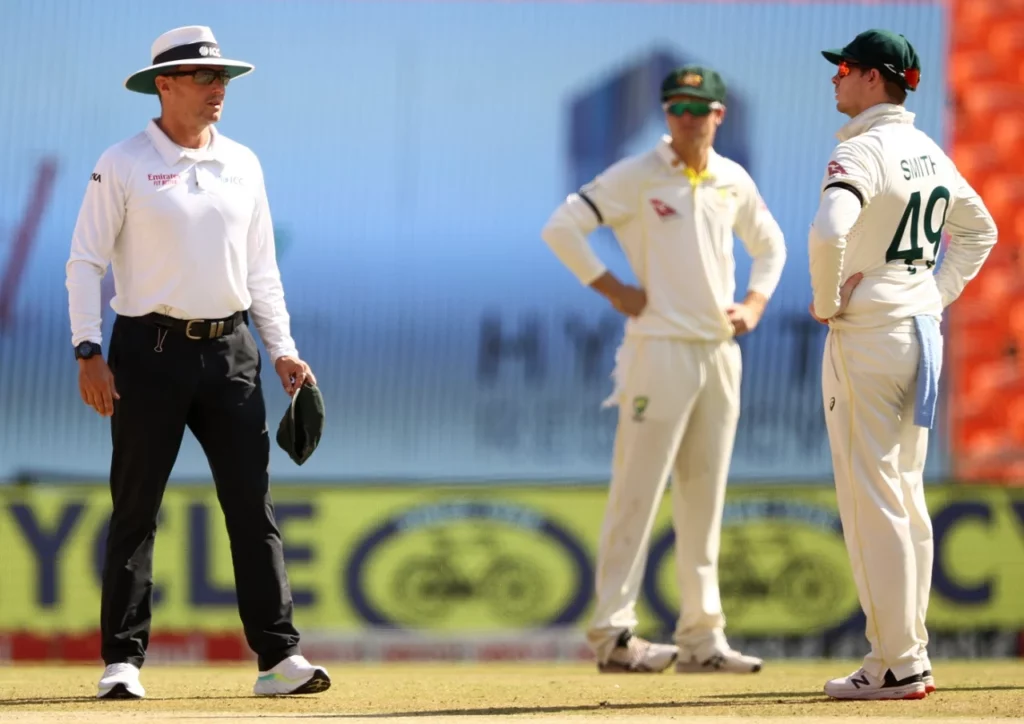 Umpire Richard Kettleborough is considered an evil omen for Team India by fans
Richard Kettleborough is a respected and experienced international umpire, having been part of over 300 international matches.
However, for Indian fans, he reminds them of some of their most heartbreaking ICC knockout losses in the past decade. A fan posted on Twitter that Kettleborough was an umpire when India lost in 2014 T20 World Cup final, 2015 World Cup semi-final, 2016 T20 World Cup semi-final, 2017 Champions Trophy final, and 2019 World Cup semi-final.
And now the WTC Final 2023 is also looking out of India's hands with India needing 280 runs on the last day and 7 wickets in hand.