Will Virat Kohli be rested from the match against the Netherlands? This is the question every Indian fan is pondering over, especially those who have tickets for the game in Bangalore.
India will take on the Netherlands in the last league phase match of World Cup 2023 on Sunday at the M. Chinnaswamy stadium in Bangalore.
India have been the only unbeaten team in the tournament yet, with 8 wins in 8 games; they have sealed their place at the top of the points table and are slotted to face New Zealand in the semi-final in Mumbai next week.
With the semi-final place secured, will India look to give chances to the players on the bench and rest some first-choice players, including Virat Kohli?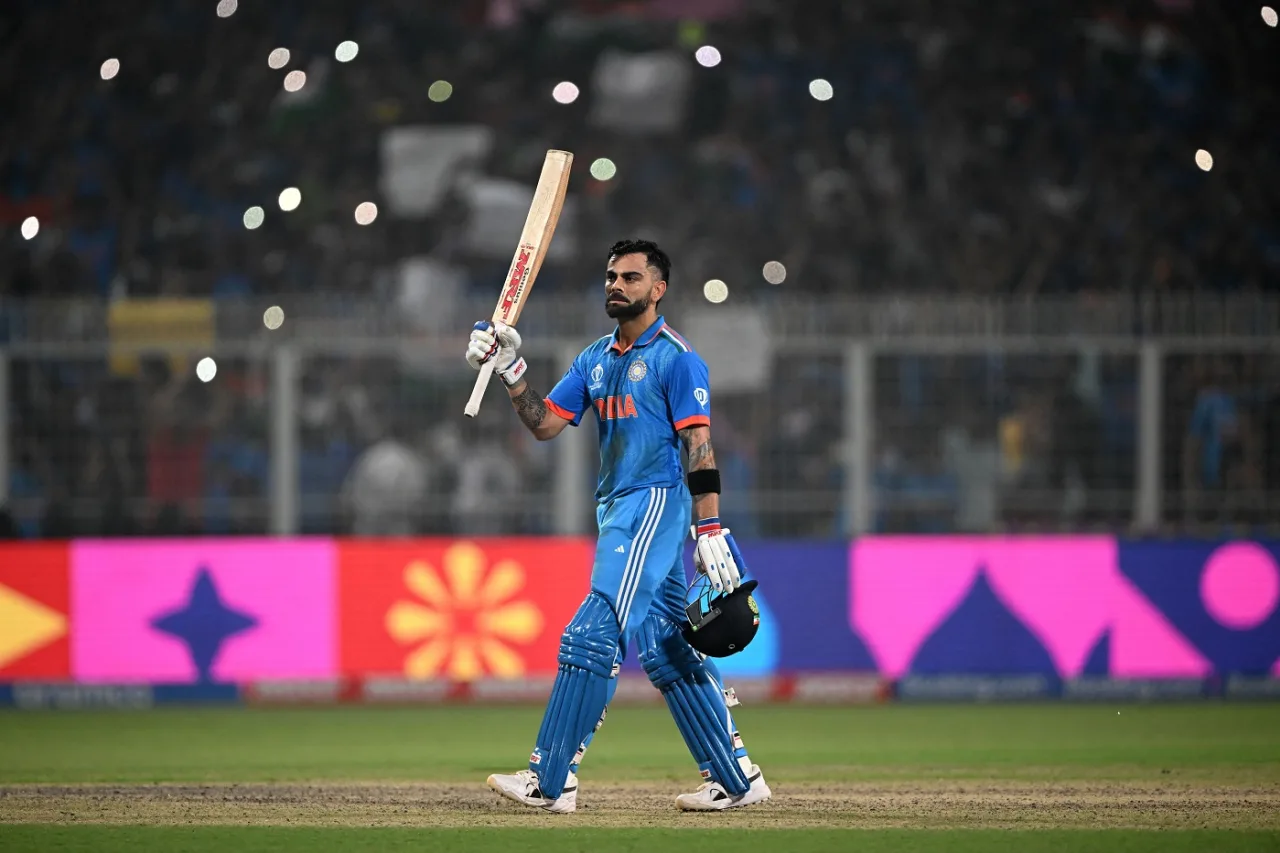 Virat Kohli set to play against the Netherlands
Head coach Rahul Dravid has hinted that there is unlikely to be any change in the playing XI that has done so well in recent games. Dravid also pointed out that India will have had rest of 6 days, as they last played on Sunday against South Africa. Dravid asserted that there doesn't seem to be any reason to rest anyone given that India last played five days ago.
"I mean, honestly, we've had six days off from the last game. So, we're pretty well rested. We've got one game before the semi-final and the guys are in good shape. That's all I'll say without giving away much," Dravid said on Friday.
India have kept the same playing XI in their last four matches after Hardik Pandya's injury prompted the management to bring in Suryakumar Yadav and Mohammed Shami.
"So now at this stage, it's about just focusing on getting the guys who you think are going to be playing in the XI in the best possible space mentally and physically, to be able to play that semi-final and, hopefully, the final if we earn it. So that will be the single-pointed thinking."
Virat Kohli is India's leading run-scorer in the tournament, and third-highest overall with 543 runs at an average of 108 with 2 centuries and 4 fifties. With at least two more games to go for India, Kohli has a chance to break Sachin Tendulkar's record of 673 runs from the 2003 World Cup.