Indian opener Rohit Sharma has wowed the cricket world with his stupendous performances so far in this World Cup. Fans and professionals alike have been blown away by his powerful striking and gutsy stroke play. And it's not only that he did well; Rohit Sharma also accomplished something that makes him unique in World Cup annals.
The Indian cricket team's fortunes in the World Cup have been transformed by Rohit Sharma's batting performances. His bold performance on the power play has been a game-changer for India. While most openers play it safe during the powerplay, Rohit Sharma goes in guns blazing in an effort to score as many runs as possible and put the opposition on the defensive right away.
The amount of sixes Rohit Sharma has hit throughout the World Cup is one of the most remarkable figures demonstrating his extraordinary form. Not only is it remarkable, but it also sets a new world record. In this event, Rohit has hit more sixes than all of the other teams combined.
It took Rohit Sharma a long time and a lot of hard work to develop into the six-hitting virtuoso he is today. He was unable to participate in the 2011 World Cup, which India went on to win. He may have lost out on a golden chance the first time around, but he has more than made up for it with his consistent and strong results in the following tournaments.
[World Cup 2023] Rohit Sharma Has Hit More Number Of Sixes Than Any Other Team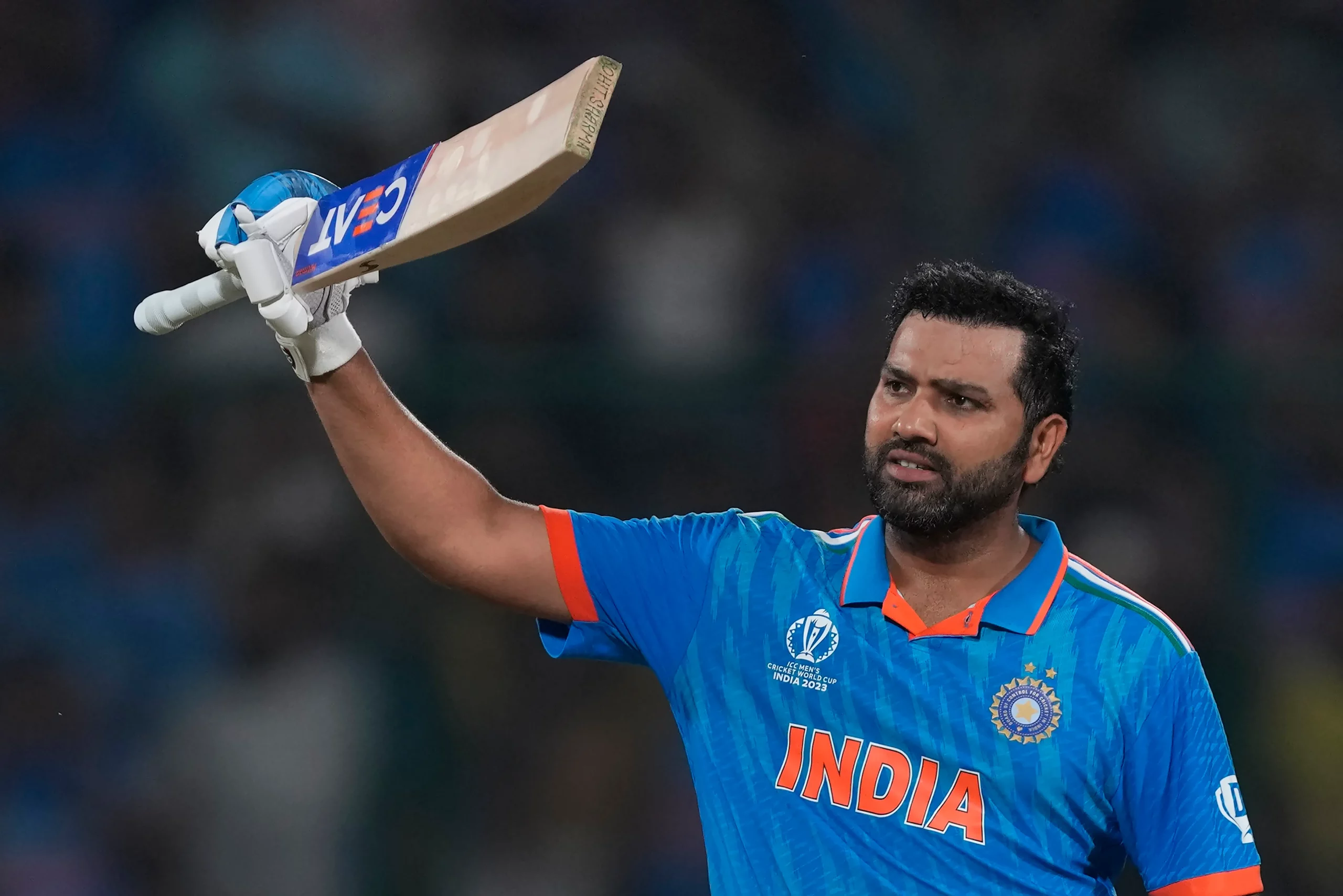 India's impressive showing may be attributed in large part to Rohit Sharma's brilliant pull shot and his explosive powerplay partnerships with fellow opener Shubman Gill. As India strives to relive the glory of their 2011 World Cup win, their partnership show a missionary zeal. The foundation for India's success in matches was laid by these early bursts of power hitting.
The aggressiveness shown by Rohit Sharma at the top of the order has not only increased India's run rate, but also reduced the burden on the middle-order batsmen. Rohit's success in keeping the run rate up during the powerplay has benefited batsmen like Virat Kohli, Shreyas Iyer, KL Rahul, Hardik Pandya, and Ravindra Jadeja. This has enabled them to take their time and not feel rushed during their batting, keeping India in every game.
ESPNCricinfo reports that in the first 10 overs of India's innings, Rohit Sharma had blasted an incredible 35 sixes. Amazingly, he has struck more sixes in this round of the competition than any other squad. During the first powerplay, the two cricket superpowers, Australia and South Africa, hit 34 and 19 sixes, respectively. With only Rohit's help, India had struck an incredible 46 sixes in the same phase in their first five matches.