In a thrilling showdown at Bengaluru, New Zealand emerged victorious against Sri Lanka in the last group stage match of the ICC Cricket World Cup 2023. The match not only showcased the performance of the Kiwi squad but also had significant implications for the semi-final stage.
Sri Lanka, opting to bat first, faced a formidable challenge from the New Zealand bowlers. The Kiwi bowlers exhibited precision and skill, bundling out Sri Lanka for a mere 172 runs in the first innings. This exceptional performance set the stage for a compelling run chase by the New Zealand batsmen.
New Zealand's batters, undeterred by the target, executed a masterful run chase, reaching the required total in just 23.2 overs. This not only secured their victory but also dealt a significant blow to Pakistan's aspirations of qualifying for the semi-finals as the fourth team.
With this outcome, Pakistan now faces an arduous qualification scenario for the semi-finals. The requirements for Pakistan to secure a spot in the semi-finals include:
Defeat England by a Margin of 275 Runs
Chase the Target in 2.3 Overs
[World Cup 2023] Trent Boult Breaks Silence On Playing Against India At The Wankhede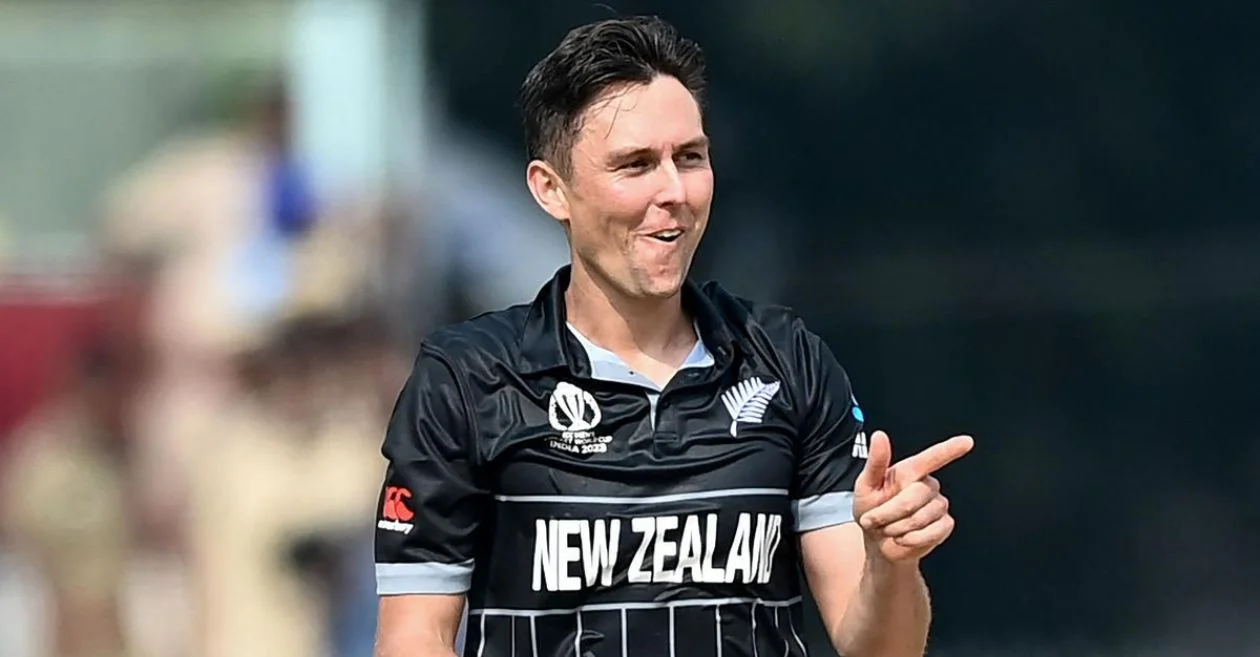 As the dust settles on the group stage, India, Australia, and South Africa have already solidified their places in the semi-finals. This sets the stage for a highly anticipated semi-final clash, with indications pointing towards an India vs. New Zealand showdown at the iconic Wankhede Stadium in Mumbai.
During the post-match presentation with broadcasters, Trent Boult, a key player in New Zealand's victory, expressed his enthusiasm for the upcoming semi-final against India. Boult remarked, "It'll be exciting to face India in the semi-finals. Everyone wants a piece of the home nation. They're playing phenomenal cricket."
As the tournament progresses, the cricketing world awaits the unfolding drama of the semi-finals. New Zealand's stellar performance against Sri Lanka has undoubtedly bolstered their confidence, setting the stage for a riveting clash with India. In the ICC Cricket World Cup 2019 semi-final, India suffered a heartbreaking semi-final loss against New Zealand at Old Trafford in Manchester. They also lost to New Zealand in the final of the ICC World Test Championship 2021. So, India will want to avenge their loss.