Pallu Prolu Ravindra: If there is one record that only a handful of players in the history of the game could have broken, it is the fastest century in ODI cricket. Shahid Afridi, Corey Andeson and finally AB De Villiers held the record for the fastest century in the format and it was one that seemed unbeatable.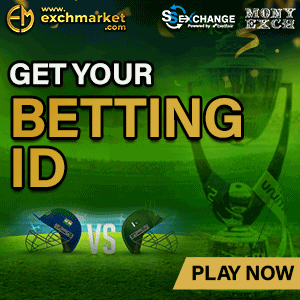 De Villiers pulled off the feat on a sunny day against the West Indies, thundering to his milestone in a mere 31 balls. It was a special day in cricket as fans got to see one of the greatest at his absolute peak best.
The fastest century in any format was held by Chris Gayle who completed it one ball short during a special innings with RCB against the Pune team.
No one ever thought that record could be broken but it looks like someone just went ahead and did it, and it is an Indian. But, India's Pallu Prolu Ravindra has done it.
Belligerent knock:
Pallu Prolu Ravindra of City Gymkhana, playing in the KSCA tournament, smashed his century in… wait for it… 29 balls! Pallu Prolu Ravindra blistered to the milestone and finally completed his innings on a remarkable 144 off just 58 balls.
Pallu Prolu Ravindra made the record in a Group 1 game at the 4th Division league in Bangalore. Even though the record does not come under the official records for the game, this century is the fastest recorded by an Indian, including minor games.
Sehwag as a role model:
Pallu Prolu Ravindra is from the small town of Bapatla that is in Andhra Pradesh's Guntur district and came to the city of Bangalore in search of opportunities. Prolu Ravindra came with his brother Vasu and admitted that his role model for the game is Virender Sehwag.
That comes as no surprise as Sehwag was one player who always played attacking cricket and at a strike rate generally above 100, even during Tests!
Pallu Prolu Ravindra said that he had been studying in class 10 after which he decided to pursue his passion full time. Prolu said that he was also aiming to bag an IPL contract sometime soon.
The Assistant Director of the Gymkhana said that Pallu Prolu Ravindra's innings was not really a surprise as they had been noticing him making these runs consistently. Prolu was trained by Coach BA Rajir who joined the Karnataka Youth Cricket Academy and played a few corporate matches for the team.
In a recent tournament, Pallu Prolu Ravindra hit 130 runs in just 63 balls, followed by innings of 105 in 45 balls and 55 in 18 balls consecutively.
Let's hope the world gets to see his talent more and Pallu Prolu Ravindra is able to reach newer heights.