MS Dhoni is one of the greatest players to have played for the Indian cricket team. His contribution to Indian cricket has been huge and can't be expressed in words. It was under his leadership that the Indian team became the number one cricket team in the world.
From his World Cup-winning helicopter shot to winning many tournaments, MS Dhoni has given us many memorable performances playing for team India. Be it his lightning-fast keeping skills to hitting big shots, MS Dhoni's replacement for Indian cricket team is still not found. He is worth all the praise and respect he receives.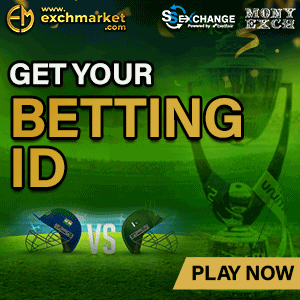 However, popular Youtuber Ashish Chanchlani thinks he is overrated. Ashish Chanchlani, who is popular for his funny videos and vines feels MS Dhoni is the most overrated player of the Indian cricket team.
Well, an old Tweet of popular Youtuber 'Ashish Chanchlani' has been making rounds now. The tweet has now gone viral for all the wrong reasons. Sharing his opinions on MS Dhoni, Ashish wrote:
Here, check out his Tweet:
Twitterati are left angry after his Tweet went viral. Netizens just can't stop trolling and bashing him for his statements. He wrote:
You are the most Overrated youtuber ?

— ` (@FourOverthrows) January 24, 2020
Do you even know the meaning of overrated? Search it on Google you'll see your channel as the 1st result

— Aniket (@MiddleStump_) January 25, 2020
https://twitter.com/imKPL48/status/1220957038731124741?s=20
https://twitter.com/Tharakipan/status/1220545998138687489?s=20
https://twitter.com/PrachiNotDesai/status/1220980544810307586?s=20
@PR1CELES5 @Kanatunga @Ojasism @The_Sleigher chlo 1-2 videos dekh lete hai iske, ye tweet ke liye

— आलू बोंडा (@ek_aalu_bonda) January 23, 2020
https://twitter.com/71Arjunb/status/1220407660459069440?s=20
Talking about Dhoni's professional front, the speculations on his cricketing future have intensified after BCCI snugged his annual contract. While there isn't any clarity about MS Dhoni's return to the International cricket, but he will be soon seen leading the Chennai Super Kings in the upcoming season of IPL.