Yuvraj Singh is one of the most loved cricketers in the world. Right from his early days, Yuvraj, who is also known as Yuvi by his fans, made a name for himself as one of the cleanest hitters of the cricket ball and earned the love and respect of cricket fans in India and across the world.
In his long, illustrious career, Yuvraj Singh has played many match-winning knocks for India and has contributed massively towards the success of Indian cricket in limited-overs formats in the last one and a half decades.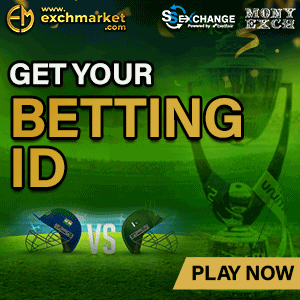 In the inaugural edition of the ICC T20 World Cup, Yuvraj Singh was at his destructive best and he became the first batsman ever to smash 6 sixes in an international T20 match. He also scored 50 off just 12 balls in the same match, and it is a record till date in limited overs cricket.
***
Presently, Yuvraj Singh is playing for Kings XI Punjab in the eleventh season of the Indian Premier League (IPL) and his fans are hoping that he would turn the clock back with his fours and sixes. However, a section of fans and media have also been questioning and fitness and form and constantly asking questions about his retirement.
Yuvraj Singh said on Sunday that he would take a call on his career after 2019 World Cup in England and Wales. The 36-year-old southpaw said he had been playing cricket for the last two decades and someday he would have to retire
"I am going to look to play till 2019, whatever cricket I get to play. I will take a call when that year is over," Yuvraj Singh said in interview.
"Everybody has to take a decision after a while. I have been playing international cricket since 2000, it has been almost 17-18 years on and off. So, I will definitely take a call after 2019," he added.
"We are looking ahead to first qualify in the last four and I think we have got a great team this year. We have got a very powerful batting attack, smart bowling attack, and hopefully we look to qualify and then see if we can win the finals," he said.
"Oh, I am loving it. Chris has always been a friend off the field. He has been a great batsman, probably one of the most dangerous batsmen in the world and performing like a boss on the field. I am really happy for him and the way he is batting," he said.