After winning back-to-back two T20I matches against New Zealand in Auckland, New Zealand, the Indian cricket team is now all set to lock horns with New Zealand in the third T20I match which will take place today in Hamilton.
However, ahead of the third match in Hamilton, India's bowling sensation Yuzvendra Chahal gave a treat to fans by releasing yet another hilarious episode of Chahal TV. But this time the episode was straight from the Indian cricket team's bus when the team was traveling from Auckland to Hamilton, instead of the cricket ground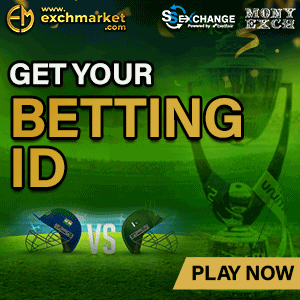 https://www.instagram.com/p/B7LNnmBhUnA/
India's leg-spinner has created a huge fan following of himself with his epic sense of humor and amazing interviewing skills. His talk show, Chahal TV has become the favorite of Indian cricketers because of the way Chahal asks intermediating questions to the Indian cricketers.
In the recent episode of Chahal TV, Yuzvendra was seen talking to various members of the team during the bus journey. However, the cricketer also got emotional while talking about the former skipper, MS Dhoni. The video saw Chahal sitting in the last row of the bus and where MS Dhoni used to sit during their journeys.
With his funny side up, Chahal began with how Dhoni is the only player to have not featured on Chahal TV, despite the latter requesting the host many times. He said:
"There is this one player who has never been on Chahal TV. He (Dhoni) was desperate to feature in Chahal TV a couple of times and even requested me in the past. But I said – not now,"
Calling MS Dhoni a legend, Yuzvendra Chahal revealed how the Indian cricket team misses the former Indian skipper. He showed the seat where MS Dhoni used to sit during their bus journeys and said:
"Yeh woh seat hai jaha ek legend baithte they, Mahi bhai . Abhi bhi yaha koi nahi baithta. Hum unhe bohot miss kate hai [This is the seat where one legend used to sit. No one sits here now. We all miss him a lot]"
Here, watch the video:
MUST WATCH: We get you Chahal TV from the Bus! ?
This one is en route from Auckland to Hamilton ?? – by @RajalArora @yuzi_chahal #TeamIndia

Full Video here https://t.co/4jIRkRitRh pic.twitter.com/ZJxMtRGsQu

— BCCI (@BCCI) January 27, 2020