A roller coaster ride is an understatement to describe Team Pakistan's experience in the ICC ODI World Cup 2023. Former favourites to win the tournament, Pakistan's campaign has taken a surprising turn that has shocked fans and analysts alike.
Pakistan entered the event as a heavy favourite. The squad, captained by the best ODI batsman in the world, Babar Azam, was expected to do very well.
But then a slew of setbacks ensued that nobody saw coming. Pakistan's morale and winning run were both severely damaged by their three straight defeats against India, Australia, and Afghanistan. They are presently having trouble qualifying for the next round of the competition.
Babar Azam has had to overcome major obstacles as an individual and as a leader in this World Cup. One of the finest one-day international batters ever has had trouble getting into a groove. Fans and cricket experts alike are mystified by his underwhelming performance at this major tournament.
Although Babar Azam's form issues have received more attention, other Pakistani players have also struggled. Many players have struggled to establish themselves and make significant contributions, with the notable exceptions of Mohammed Rizwan and Abdullah Shafique.
Pakistan's bowling attack has always been one of the team's best weapons. However, their bowling attack has been fairly feeble thus far in the ICC ODI World Cup 2023. Iftikhar Ahmed confessed as much at a recent press conference, saying that the pacers had failed to produce and the spinners had been mainly unsuccessful.
Uncertainty about Babar Azam's leadership has further added to the team's problems. With their cryptic remark, the Pakistan Cricket Board (PCB) hinted that they are keeping tabs on the World Cup performances. The 29-year-old captain's future in command is in doubt as a result of this.
According to former Pakistani player Rashid Latif, PCB Chairman Zaka Ashraf is ignoring Captain Babar Azam's messages. This shocking information makes one wonder how well the team is communicating and working together. The future of Babar Azam as captain has been the subject of much conjecture, which has been fanned by Latif's comments.
Zaka Ashraf Is Not Replying To Babar Azam's Texts: Rashid Latif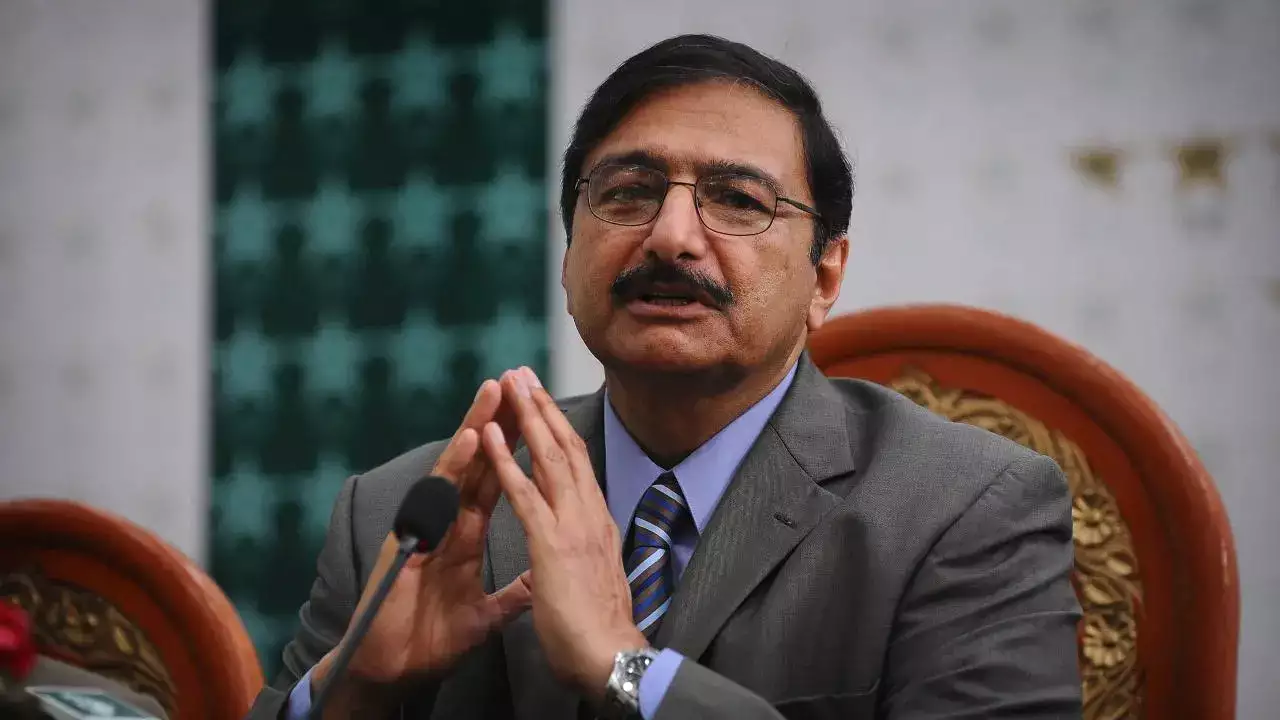 Pakistan's cricketing issues have spread beyond the pitch in addition to the difficulties on it. Players at PCB have reportedly gone five months without being paid. Reports of player disagreements about the official World Cup 2023 contracts have also surfaced.
At a crossroads in the
ICC ODI World Cup
2023, Pakistan faces an unclear future. They have a current World Cup net run rate of -0.400, placing them in sixth place. They will need help from other teams' results as well as their own remaining matches to get to the knockout rounds.
Rashid Latif makes a shocking claim that PCB chairman Zaka Ashraf is ignoring Babar Azam and not replying to his texts. This is ridiculous 🙏🏼🙏🏼

What is happening in the PCB? Jeetne ke baad credit lene aajatay ho players ka 🤦🏼‍♂️🤦🏼‍♂️🤦🏼‍♂️ #CWC23 #PAKvsSApic.twitter.com/gCHp3YE94n

— Farid Khan (@_FaridKhan) October 27, 2023