Making records in cricket history is a great achievement for any cricketer. But, getting their names etched in the Guinness Book of World Records is unheard of by cricket players.
Yet, there are three Indian nationality cricketers – two of whom didn't even represent India in international cricket – who have their names recorded in the Guinness Book of World Records.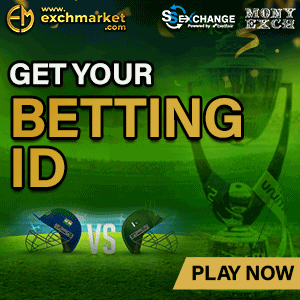 Here are the three Indians in this rare list:
Former India skipper MS Dhoni is the only captain to win all three white-ball ICC tournaments – T20 World Cup, ODI World Cup and Champions Trophy. However, he isn't in the Guinness Book for this.
It is because his Reebok bat with which he hit the 2011 World Cup-winning six, to Nuwan Kulasekara at the Wankhede, was sold for a record sum of 100,000 euros (about INR 80 lakh), bought by RK Global Shares during the event "East Meets West" organized in the city of London, United Kingdom, as the most expensive bat bought.
The money deposited from this fund was used for the development and better future of underprivileged poor children under 'Sakshi Foundation'.
Raja Maharaj Singh
Raja Maharaj Singh of Punjab holds the record for being the oldest man to appear in first-class cricket, which was also his first-class debut making him the oldest FC debutant, at the age of 72 years and 192 days!
A former Governor of Bombay, Raja Maharaj Singh captained Bombay Governor's XI against a Commonwealth XI in Bombay in 1950. He came out to bat at number 9, scored 4 runs and was bowled by Jim Laker. He took no further part in the match, being listed as "absent – ill" in the second innings.
Virag Mare
In 2015, Pune's 24-year-old Virag Mare got his name in the Guinness Book of World Records for the longest individual cricket net session, setting a record of 50 hours, breaking the previous record of 48 hours by English duo, Dave Newman and Richard Wells.
Playing at the Mahalaxmi Lawns in Karve Nagar, Mare started playing at 9.30 am on December 22, 2015. To complete the record, he was supposed to bat a little beyond 9.30 am on December 24. However, Mare went a couple of hours further.
Mare completed the record at 11.30 am, finishing 50 hours, five minutes and 51 seconds, facing 14,682 balls.