Toss plays a crucial role in cricket, especially in the longest format of the game. In red-ball cricket, the conditions of the pitch change as the day's progress and thus winning the toss becomes that more crucial in deciding the fate of the game. Although winning the toss doesn't guarantee to win the match, it usually gives the advantage of the conditions to the team that wins the toss. There have been captains who did not quite have their luck with the toss, but there have been others who have won a lot of tosses and have helped their team get that early advantage. Here we have a look at 4 Indian Test captains who have won the highest number of tosses.
1 Mohammad Azharuddin – 29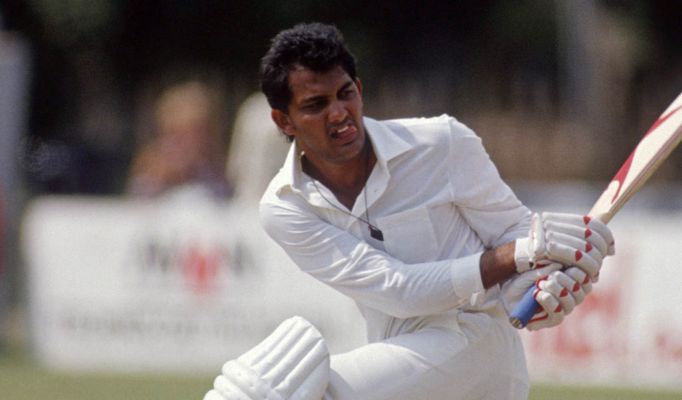 Mohammad Azharuddin captained the Indian team during the period from 1984 to 2000. He played 99 Tests for India out of which he captained 47. In those 47 Tests, he won the toss 29 times, the most by any Indian captain in Test cricket. However, he could win only 14 of those 47 Tests.
Azharuddin's batting numbers were also fantastic as a captain. He scored 2856 runs at an average of 43.93 with nine hundreds to his name as a captain. His career came to a tragic end as he was banned for being allegedly involved in a match-fixing scandal.
2. MS Dhoni – 26
Arguably one of the finest white-ball captains ever, MS Dhoni also had a decent captaincy period in Test cricket. Managing the seniors in his team like Sachin Tendulkar, Rahul Dravid, Sourav Ganguly, VVS Laxman, etc. very well, Dhoni took his team to the pinnacle of the ICC Test rankings in 2009. He also won an overseas series in New Zealand that year and whitewashed Australia 4-0 at home in the 2012-13 Border-Gavaskar Trophy.
In the 60 Tests that he captained India, Dhoni win 27 Tests and scored 3454 runs at a decent average of 40.63 with 5 hundreds to his name, including that famous double hundred against Australia in Chennai in 2012. He has won 26 tosses, which is the second-most by any Indian captain in tests.
3. Virat Kohli -26*
Virat Kohli will probably end up being the most successful Indian Test captain ever as his numbers are absolutely staggering. In the 56 Tests that he has captained India, Kohli has won an unbelievable 33 which makes him the most successful Indian Test captain based on wins. He has an outstanding win percentage of 58.92, the most for an Indian captain.
Kohli has also won 26 tosses as a captain which is the joint second-best for any Indian captain. He had another record which broke at Adelaide this year. That record was that he had never lost a Test after winning the toss and electing to bat first. His record as a batsman when he is captaining the side is outstanding. He has scored 5220 runs in 56 Tests at a mind-blowing average of 60.69 with 20 hundreds to his name.
4. Sunil Gavaskar – 22
Sunil Gavaskar captained India in 47 Tests and scored 3449 runs at a brilliant average of 50.72. Although he won only 9 out of those 47 Tests, he won 22 tosses, which is the third-highest for an Indian Test captain. One of the finest openers to ever play the game of cricket, Sunil Gavaskar didn't really have the best of time captaining the Indian team. He was lucky as far as the tosses were concerned, winning almost half the amount that he was present as a captain.