It is quite unusual and confusing, and even funny when we see a player not wearing their own jersey but with one of the teammates' jerseys with a different name and number that leaves the fans befuddled.
It has happened on a number of occasions in international cricket, where a cricketer had to wear his mate's t-shirt due to late or non-arrival of his own kit or maybe if he has to hide a particular sponsor, etc. Amusingly, this happened twice on India's latest tour of West Indies, and has transpired before as well involving some greats of the game.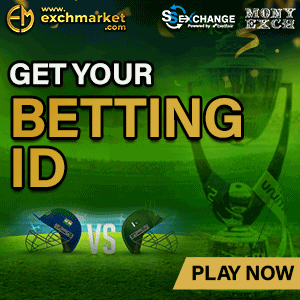 Here are four such instances when an Indian player wore his teammate's jersey on the field:
Deepak Hooda wearing Prasidh Krishna's jersey
Fans were left really confused when they saw an Indian player wearing Prasidh Krishna's jersey with his number 24 in the second ODI vs West Indies even though the pacer was not playing in that match. Soon everyone realized that it was indeed Deepak Hooda who had first come out wearing Krishna's attire but the name was taped out. Later the tape fell off and Krishna's name was seen properly on Hooda's back.
Suresh Raina wearing MS Dhoni's jersey
A picture had gone viral where former India batsman Suresh Raina was seen in former captain MS Dhoni's t-shirt while batting during a Test match. In the image, it can be clearly seen that Raina had donned Dhoni's Test attire which had Dhoni's Test cap number 251 written over it just below the BCCI logo on the chest, while Raina's Test cap number is 265.
Suryakumar Yadav and Avesh Khan wearing Arshdeep Singh's jersey
This incident left everyone on social media in splits when two Indian players, Suryakumar Yadav and Avesh Khan, took the field wearing teammate Arshdeep Singh's jersey in the second T20I vs West Indies, and so did Arshdeep himself – in all, in this game, there were three Indian players with Arshdeep's name and number behind their backs!
The reason for that was because the kits bags of the Indian team had been messed up. The match was already been delayed by a full three hours due to the late arrival of the kitbags and when they did, not all the players got their clothes properly.
Sourav Ganguly wearing Suresh Raina's jersey
In the same game where Hooda wore Prasidh Krishna's jersey, fans recalled a time when former India skipper Sourav Ganguly came out to bat wearing Suresh Raina's t-shirt. It was during a 2007 ODI match against West Indies when Ganguly, for some reason, had to come to batting after putting on Suresh Raina's t-shirt. The reason for this is that Ganguly had not received a jersey of his size!