5 Great Batsmen Who Never Hit A Single Six In Their ODI Careers: White-overs cricket has turned into a run-fest these days; a source of great entertainment to the fans coming to the ground and those watching on their television sets as batters look to pile up a big score in the first innings or chase down the total rather sooner than later in the second innings.
Modern bats, stronger batsman, rule changes favouring the batters, short boundaries – all have made it possible for the one wielding the willow to clear the boundary with more ease than ever.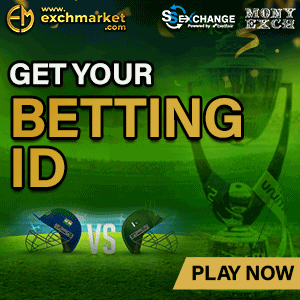 However, there is a set of batsmen – including both past and present – who have never hit a single six in their respective ODI careers.
Here are 5 such batsmen who failed to clear the rope for a maximum even once in ODI cricket:
India's Cheteshwar Pujara is not at all a surprising name on this list. Known for his defiance, patience and defensive game in Test cricket, Pujara got selected for the ODI team as well when he was new to the international circuit.
Pujara played in 5 ODIs for India in 2013 and 2014 – he scored 51 runs in all with a best of 27. Pujara stroked just 4 fours and not a single six in those ODIs and has never played 50-over cricket for India again.
Known for his stoic and impenetrable defence, Geoffrey Boycott is one of the greatest batsmen from England. Apart from the 108 Tests, wherein he averages 47, Boycott featured in 36 ODIs for England, in which he scored 1082 runs – however, none of those runs came from a six.
He stroked 84 fours but not a single maximum; his strike rate of 53 in ODI cricket tells the story of his batsmanship even in limited-overs cricket.
Manoj Prabhakar
Former India all-rounder Manoj Prabhakar played 130 ODIs for India between 1984 and 1996, the period when world cricket was embracing and accepting power-hitting and run rate started to increase.
However, Prabhakar didn't have the game to clear the ropes or wallop the big hits. He scored 1858 ODI runs but didn't smash a sixer in his ODI career. He did hit four of those in his 39-match Test career.
Callum Ferguson
Callum Ferguson's name in his list is really shocking because he played in the era where T20 cricket was on the rise and power-hitting was given a lot of emphasis; more so surprising because Ferguson played 30 ODIs for Australia, from 2009 to 2011, notched up five fifties, had a strike rate of 85 for his 663 runs, hit 64 fours – but couldn't manage a single six!
Thilan Samaraweera
A classy middle-order batsman, Thilan Samaraweera played 53 ODIs for Sri Lanka, including the 2011 World Cup final vs India. He averaged 27 with a couple of hundreds. But, despite having a couple of big knocks under his belt and often being tasked to up the run rate in the second half of Sri Lanka's innings, Samaraweera never hit a single six in his ODI career. Even in a long 81 Test matches career, Samaraweera thumped only 7 sixes.