The Border-Gavaskar Trophy between India and Australia is one of the most intensely-fought,
rewarding, and challenging Test series in the world with players and fans of both countries
always excited about it.
When did the Border-Gavaskar Trophy start?
The BGT was introduced in 1996. Over the past decades, across both the teams, there have been several legendary batters who
remained consistent against their fierce rivals, and who played remarkable knocks at their best.
Here are the top 5 individual scores in the history of the BGT: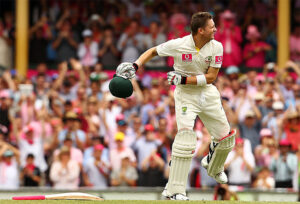 Michael Clarke is the only batsman in the history so far to score a Test triple century in India-
Australia Test encounters, let alone the Border-Gavaskar Trophy, which started in 1996.
Clarke was in his purple patch in that period, with 4 centuries in 11 Test innings, and made his
maiden double Test century against India at the SCG in the 2012 Test. He went on to convert it
into a big one: triple hundred. Australia won by an innings and 68 runs.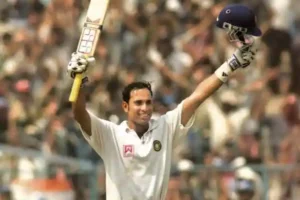 In what is hailed as one of the greatest Test innings, in arguably the greatest comeback victory in
a Test match, in one of the greatest Test series ever, VVS Laxman piled up 281 runs in the
historic Kolkata Test of the 2001 BGT against Australia.
Australia enforced the follow-on with India trailing by 274 runs, and India were 232/4 before
Laxman and Dravid (180) amassed a partnership of 376 runs for the fifth wicket propelled India
to 657/7.
Australia were set a target of 384, to which they fell for 212, and India clinched the win by 171
runs.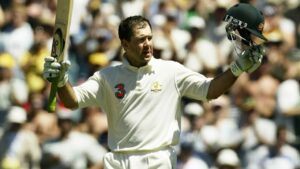 In reply to India's 366, Australia ransacked 558 runs in their first innings in the 2003 MCG Test,
with the help of their talisman batsman Ricky Ponting, who was at his pomp, that year. Ponting scored 257 runs as Australia took a massive lead and eventually won the 9 wickets in a small
chase of 95 runs.
Before that MCG double hundred, in that same series, Ponting had recorded another double hundred: a score of 242 in Adelaide as Australia finished with 556. However, this knock had ended in a losing cause as Rahul Dravid hammered a double century (233) of his own and then scored 72* in India's chase of 230 as India won by 4 wickets.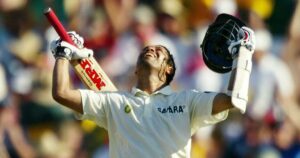 2003/04 BGT was a run-fest and arguably the greatest Test batsman
ever, Sachin Tendulkar, put up a show at the SCG with a double century to take India to a
a colossal score of 705.
The highlight of this marathon knock from Tendulkar which still is highly talked about is that
none of his 33 boundaries in that innings was a cover drive boundary as Tendulkar put his go-to
shot to rest after failing to it a few times leading to this Test.