Cricket is a unique sport. Unlike football, in this game, a player does not have a fixed role. We can never imagine Lionel Messi or Christiano Ronaldo play the role of a goalie. However, in cricket, the fans have witnessed Virat Kohli keep the wickets and MS Dhoni taking a wicket with the ball. This statistic shows that cricket has a unique identity in the world of sports.
Another unique thing about cricket is that there have been several ambidextrous cricketers in the sport. An ambidextrous player means someone who performs one skill right-handed and the other left-handed. Like Zaheer Khan bowled left-arm pace, but he batted right-handed. In the same way, here we will look at the five Indian players who bat left-handed but bowl with right arm.
Shikhar Dhawan
Delhi Capitals star Shikhar Dhawan has achieved a lot of success in all forms of the game. Dhawan is primarily a batsman who bats as an opener. However, when the right time came, he even showcased his bowling talent. The right-arm off-break bowler has four wickets to his name in the IPL.
Gautam Gambhir
The hero of India's 2007 T20 World Cup and 2011 ICC World Cup wins Gautam Gambhir has also dominated in the batting department only. Like Shikhar Dhawan, he hails from Delhi and has rarely bowled in international cricket. With his right-arm leg-spin, Gambhir has bowled three overs in the international arena.
Suresh Raina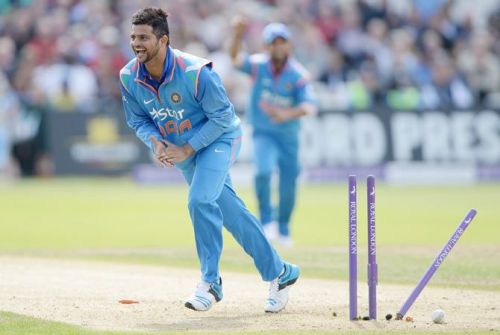 Suresh Raina has been one of India's most prolific all-rounder in limited-overs cricket. He was MS Dhoni's trump card in the bowling attack. Raina has achieved a rare feat of scoring a hundred in Tests, ODIs, T20Is, and IPL. The Uttar Pradesh-based player bowls right-arm off-spin, which has helped him scalp 36 wickets in ODIs.
Robin Singh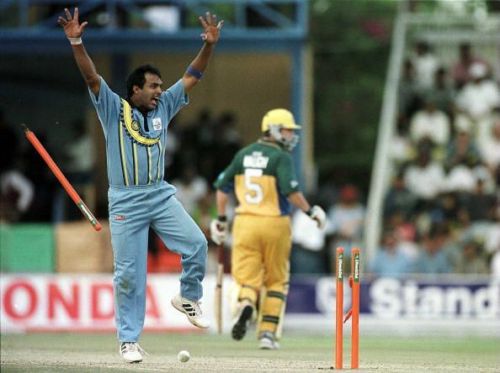 Another talented all-rounder to feature on this list is the Trinidad-born player Robin Singh. The 56-year-old had played one Test and 136 ODIs for India. He scored one century with the bat, while with his right-arm medium pace, Singh picked up 69 wickets in the 50-overs format. He has now shifted his focus to coaching,
Sourav Ganguly
The current BCCI President Sourav Ganguly has been one of the most impactful all-rounders in Indian cricket history. He achieved the duel of scoring 11,000 runs and taking 100 wickets in ODI cricket. Ganguly batted left-handed and bowled right-arm medium pace. Nicknamed as Dada, Ganguly had a splendid economy rate of 3.24 in Test cricket, highlighting his excellence in this department.