The legacy of MS Dhoni and Chennai Super Kings has a new shining trophy in their cabinet. A 5th one. With a last ball thrilling victory at the Narendra Modi stadium in Ahmedabad, CSK and Mahendra Singh Dhoni placed themselves together with Mumbai Indians and Rohit Sharma despite playing 2 fewer seasons than MI.
Sai Sudharsan was the batting star for GT in the night of the final with his brilliant innings of 96 runs in 47 balls that took their total to 214. However, a collective batting effort from Chennai Super Kings overcame Sudharsan's heroics with chasing the DLS-adjusted target of 171 in 15 overs.
Here are 5 emotions moments following CSK's win in the IPL 2023 final:
An emotional MS Dhoni lifting Ravindra Jadeja up
Ravindra Jadeja did finish in style like MS Dhoni. With 10 runs needed off 2 balls, Jadeja hit Mohit Sharma for a 6 and 4 to clinch Chennai Super Kings 5th title, and perhaps as emotional one as their comeback season in 2018. After hitting the winning runs, Jadeja ran across the ground and then jogged into MS Dhoni's arms, who, for a rare instance, showed his emotions and even got brimming with tears.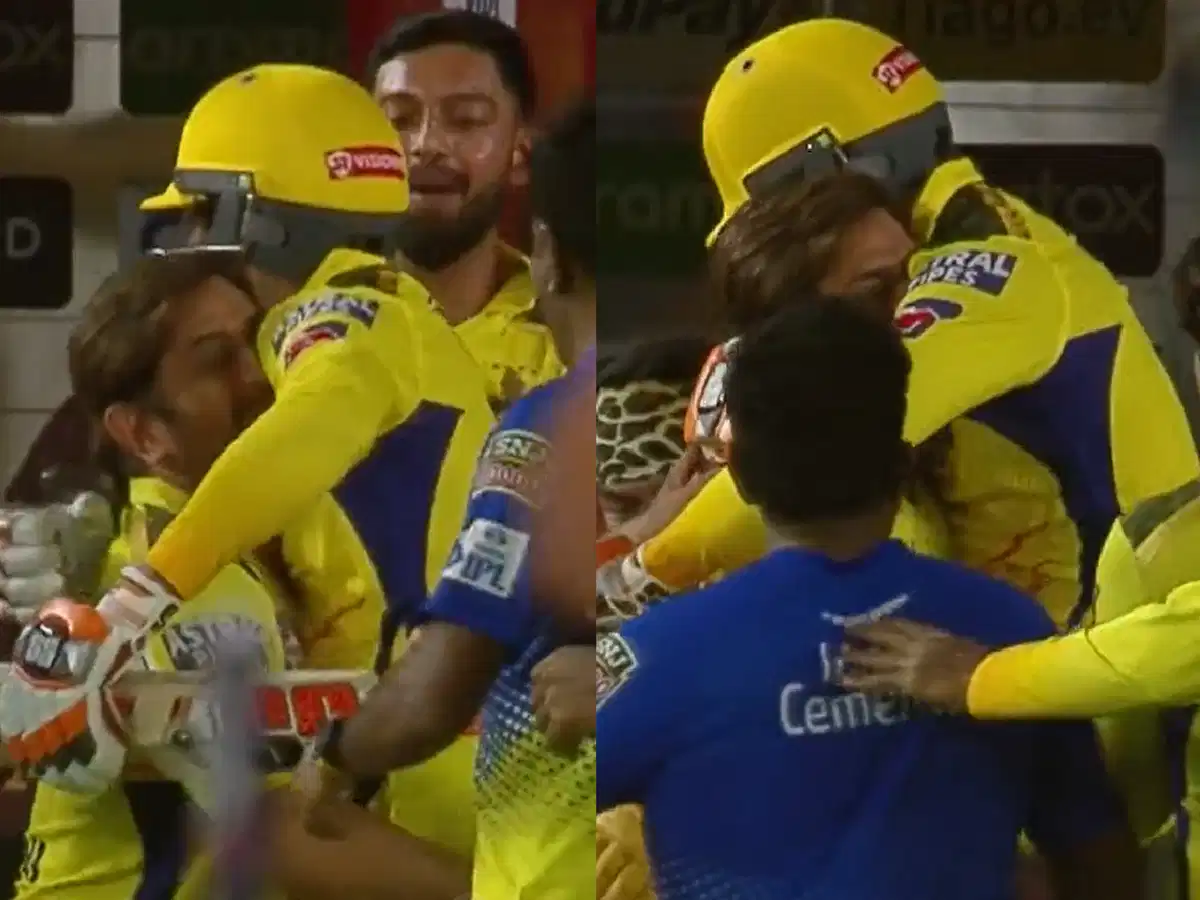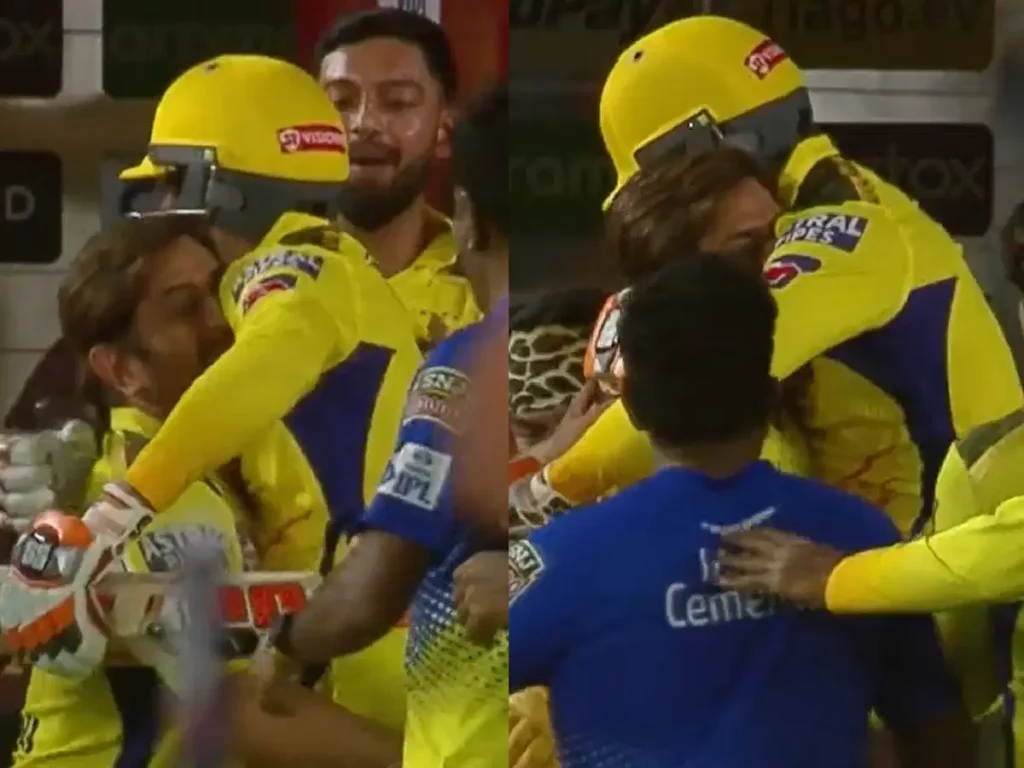 Suresh Raina hugging MS Dhoni
This was Chennai Based Franchise first title without Suresh Raina in the tem. A Chennai Super Kings legend Suresh Raina was doing commentary duties. But soon after the victory, he went near MS Dhoni and hugged the Thala for an emotional moment between the duo.
Ravindra Jadeja's wife coming into the ground to celebrate with her husband
Soon after Jadeja had hit the title winning runs, the camera had panned to Jadeja's wife, Rivaba, who was in happy tears. Later on, to celebrate the victory, she came into the ground and gave a tight hug to her husband.
Ravindra Jadeja's Insta post for "ONE and ONLY" Dhoni
Since last season, there had been rumors about a rift between Jadeja and CSK and Dhoni. Jadeja's tweets too only added more fire to it. However, this latest post by Jadeja would give so much relief to Chennai Super Kings fans.
MS Dhoni thanking the crowd at 3 am
And finally, to the ones who suffered the most in these rain-marred 3-day T20 match: the fans. Whether you were a GT supporter, or a Chennai Super Kings supporter, or a neutral, you'd have a smile by the end of the IPL 2023 final.
At 3 am, with all presentations done, MS Dhoni walked up to the crowd and thanked them for their support and their presence in the final.