​Virat Kohli will be seen again in his old avatar of being a batsman as India battles South Africa on the treacherous shores of Paarl. However, the world is still abuzz with the thought of Kohli giving up his captaincy in the longest format of the game.
After India suffered a defeat at the hands of South Africa in the recently-concluded Test series, Kohli resigned from the captaincy in the longest format of the sport, sparking a sequence of controversies which can have a book of responses being penned in its own capacity.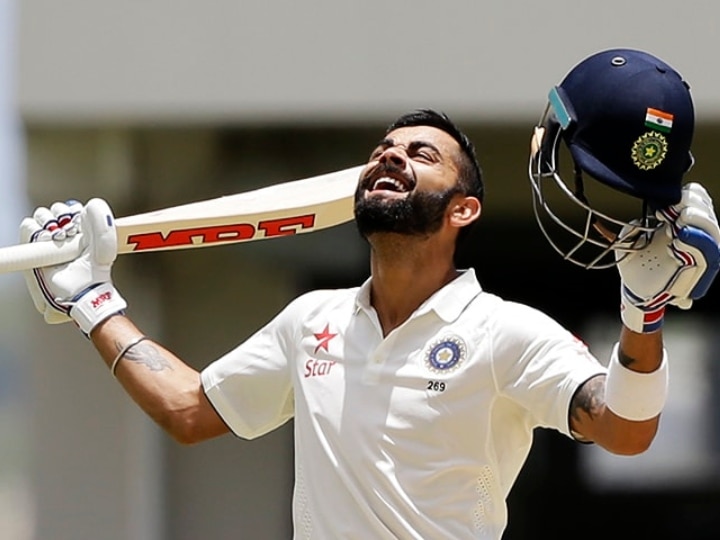 However, for now, we will take a look at all the feats that have been racked up by Kohli during his tenure as the Indian Test captain.
1.Virat led India in 68 Test matches which is by far the highest by any Indian Test captain and secured a staggering 41 wins that have surpassed the likes of any other Indian skippers in the longest format of the game.
2. He became the first captain to usher India to the final of the maiden edition of the WTC Championship where India was bested by New Zealand in the final.
3. Virat chronicled 24 wins at home which was better than the numbers of Sourav Ganguly and MS Dhoni, two of India's most successful Test captains.
4. He drafted 20 centuries as a captain which is by far the highest by an Indian skipper in Test cricket. When it comes to the world, Kohli stands in second place, just five adrift of Graeme Smith.
5. Virat scored 7 double-centuries in his Test career and all of them came during his tenure as a captain. This record propelled him to the mantle of the skipper with the highest number of double-centuries.
6. Virat is the highest Indian run-scorer as a captain in the longest format of the game. He has managed to rack up 5864 runs at a stunning average of 54.80.
7. During his stint as a captain, Virat bagged 7 victories in the SENA nations that also makes him the most successful Test captain in Asia which came on the back of a staggering 18 series wins.
Also Read: List Of Highest Paid Australian Cricketers