India's humiliating defeat by 8-wickets at the hands of the New Zealand cricket team has almost knocked the Virat Kohli-led side out of the semi-final race. This was India's second consecutive defeat in the ongoing T20 World Cup 2021 and fans were left heartbroken. Several fans and pundits are taking out their frustration on the BCCI and IPL.
After India's defeat against New Zealand on Sunday, a video has been going viral on social media, in which it can be seen that a fan is very angry over the defeat of Team India and he is fiercely venting out his anger on BCCI and IPL.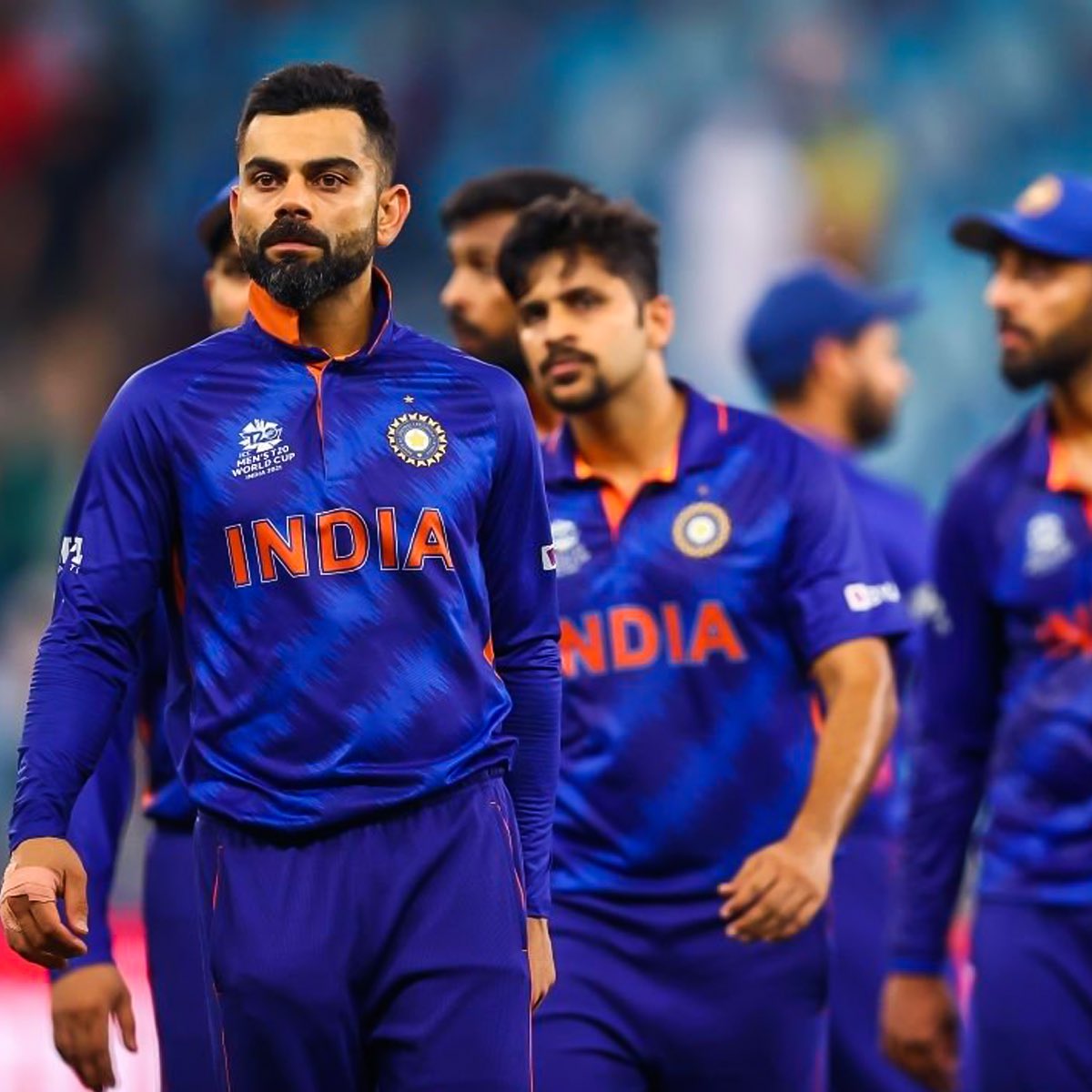 In the video, the fan slams the BCCI for their arrogance and asserted that the players were representing their country, not their IPL franchises in the tournament. He said:
"Something you learn from today, this is what happens when you become arrogant. First of all BCCI and second IPL, calm down, you are not god. This is reality. You are not playing for IPL, you are playing for your country, it is so important, put that in your mind. You can be the richest board in the world but when you are playing on the pitch for your country, you have to show. Bullsh*t this is."
Here, watch the viral video:
The message from a Team India fan is loud & clear. @BCCI @imVkohli

Via Sashanka Chakraborty pic.twitter.com/QI56XlJGm3

— Pratap Simha (@mepratap) November 1, 2021
Meanwhile, the fate of the Indian cricket team now depends on the performances of the rest of the teams. India is currently sitting fifth place behind Namibia in Group 2 of the Super 12s and that too with a net run rate (NRR) of -1.609. India needs nothing more than a miracle to qualify for the semi-finals.