India's young and talented player Prithvi Shaw has found himself in the middle of controversy once again. Shaw got himself in trouble after he denied a selfie with a few fans in Mumbai on Wednesday (February 15) night. The videos of the ugly incident has taken the internet by storm where the fans attacked Shaw for not clicking a selfied with them.
One of the accused was a social media influencer, Sapna Gill, who claimed that she never asked for a selfie with Shaw as she didn't know him while alleging that he hit her on her chest and arms.
Prithvi Shaw, who has had charges of indiscipline in the past against him, didn't back down after the fans' attack as he quickly stopped them from taking a selfie even after he told them not to take selfies.
Arjun Tendulkar Backs Prithvi Shaw
Meanwhile, the 23-year-old opener, who must be hoping for the 'selfie row' to end soon, has been receiving criticism from all corners. But Shaw has received support from his childhood friend Arjun Tendulkar, son of the legendary Indian batting legend Sachin Tendulkar.
For the unversed, Shaw and Tendulkar have been friends since the under-19 days and were opening partners in the age-group cricket. Arjun took to his social media and came out in support of his childhood partner.
Arjun also shared a picture from the U-14 days with Shaw, who has a record of hitting a world-record 546 in U-14 cricket. Sharing the picture, he wrote: "Stay strong boy, always with you through good and bad times @prithvishaw." 
Check out the Instagram story: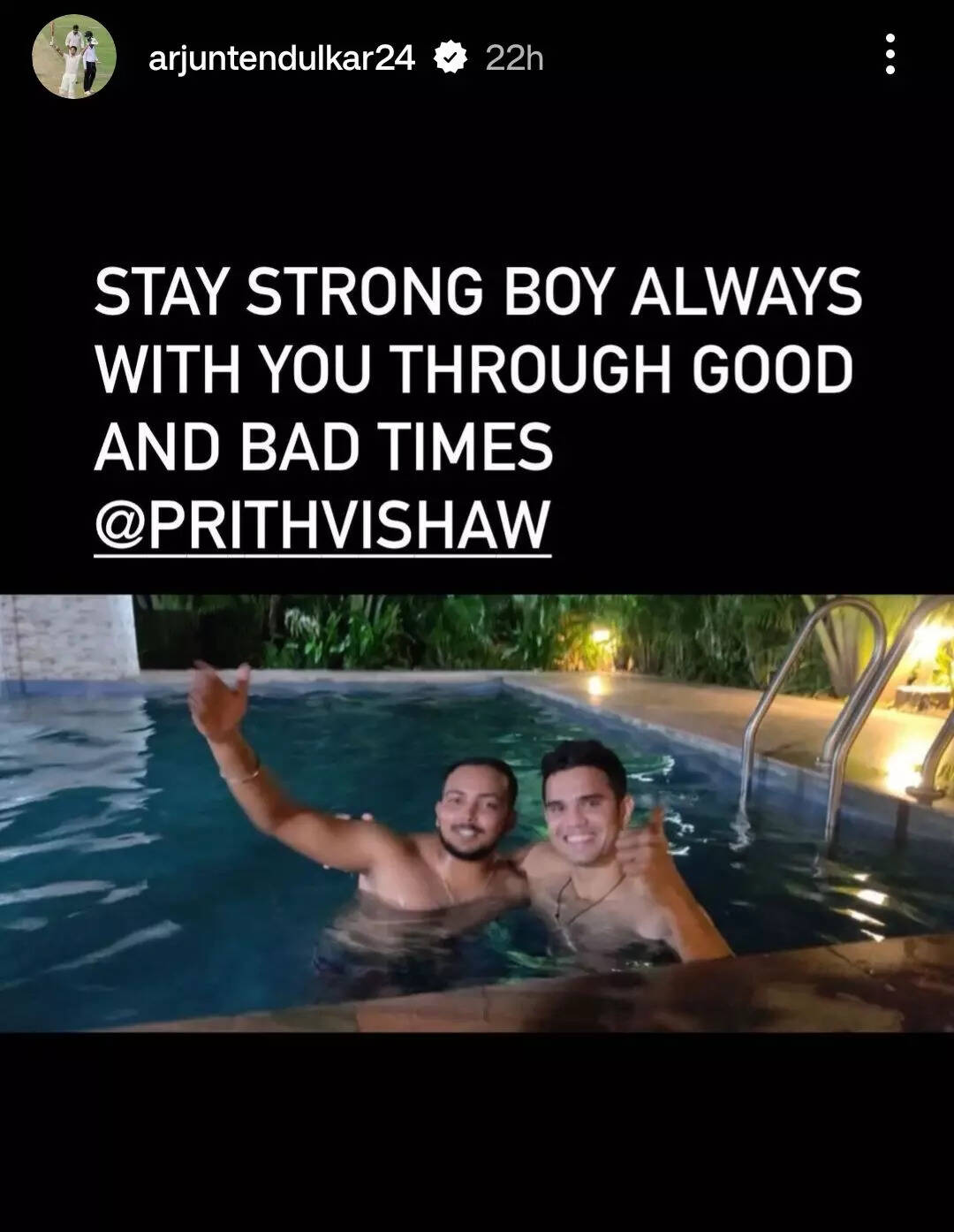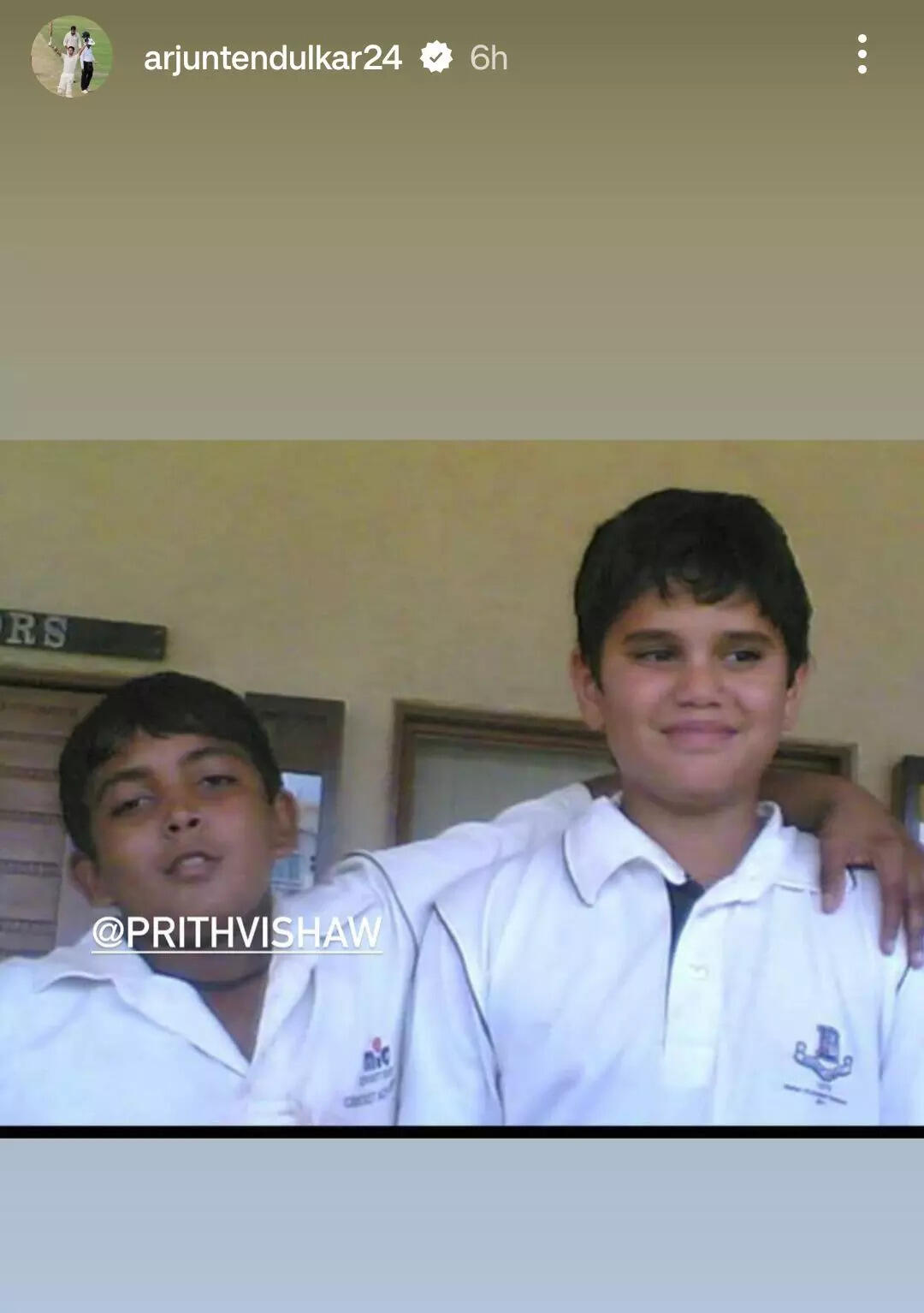 Talking further about the 'selfie row', the case is in the Mumbai court where the influencer denied charges of her hitting Shaw with the baseball bat, while saying that Shaw was drunk as she requested the court to listen to her version. She said:
"He (Shaw) hit me on the chest and arms. We were there just to take help of police. They were eight to ten people and we were just two."
"I do not know him, nor I have ever seen him. I never asked for a selfie with him. He was totally drunk. He was in front of a police station, he could have filed the FIR then only,"