Former India batsman and now a commentator Gautam Gambhir feels Mohammed Shami will take more wickets than Jasprit Bumrah by the end of the World Cup 2023, although he opines it's Bumrah who is the best bowler in the team.
Gautam Gambhir reasons his prediction of Shami taking more wickets than Bumrah that the opposition batters play out Bumrah safely while they get out trying to attack Shami.
India, who were undoubtedly the most dominant team in the league stage round, don't have any bowler in the top 3 wicket-takers in the league round. But they have three in the top 8 wickets-takers. The Indian bowlers have hunted in a pack and dominated the opposition.
Jasprit Bumrah has 17 wickets in 9 matches and his economy has been simply unbelievable at 3.65 runs per over. Shami has taken 16 wickets in only 5 matches, while Jadeja also has 16 wickets. India will take on New Zealand in the semi-final in Mumbai, and fans are expecting the team to also reach the final.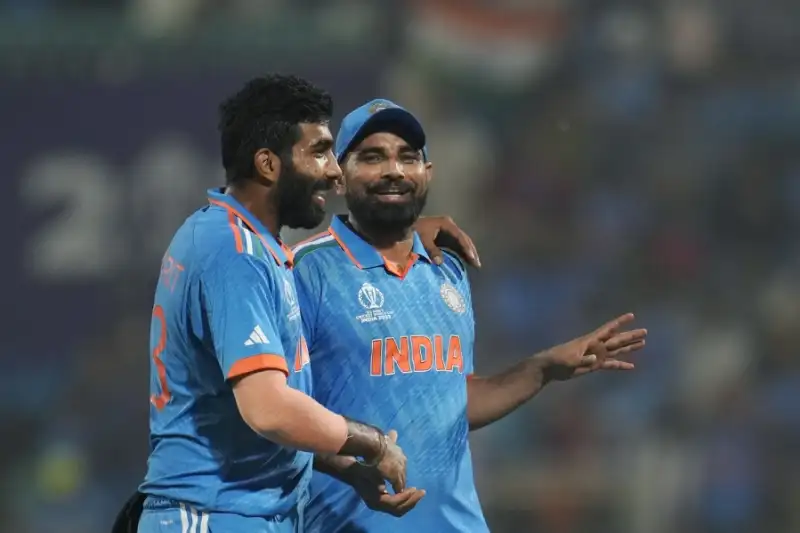 Jasprit Bumrah is the X factor in the team: Gautam Gambhir
When asked about who would take the most wickets for India by the conclusion of the World Cup 2023, Gautam Gambhir is confident that it would be Shami. However,
Gambhir alluded to how Bumrah has simply looked unplayable at times during the first-powerplay while bowling with the new ball. This means, Gautam Gambhir reckoned, when Shami comes on as a first-change bowler, the batters are already under pressure and give away their wickets to him.
"I think Shami because people do not take on Jasprit Bumrah. He's too good a bowler for an opposition to take him on. A lot of times, the best bowler will not have the most number of wickets. The reason is that the opposition thinks let's see him off. If you observe Jasprit Bumrah's initial spell, no one wants to take him on. A lot of times, the team's best bowler would have a very good economy rate, but he won't have a lot of wickets," Gautam Gambhir said on Sportskeeda.
"I feel Shami [will take more wickets], from the point of view that opposition will look to attack him because of Jasprit Bumrah. And he's bowling one change. I still feel Jasprit Bumrah is the X factor in the team. This Indian team is such a strong team because of him. But Shami will have more wickets."