The Chennai Super Kings have been given a massive boost as pacer Deepak Chahar has declared himself "fully fit" for the upcoming IPL 2023.
The seamer who was picked up for INR 14 crore in the IPL 2022 auction missed the entire IPL last year due to a stress fracture. He also other a couple of other injury issues in the past year. But the 30-year-old is raring to go in the IPL 2023, which will kick off on March 31 with defending champions Gujarat Titans hosting CSK in Ahmedabad.
"I have been working hard for the past two three months on my fitness, I am fully fit and preparing well for the IPL," Chahar told PTI. "I had two big injures. One was a stress fracture and one was a quad grade 3 tear. They are both very big injuries. You are out for months. Anyone who comes back after the injury it takes time, especially for the fast bowlers.
"If I was a batter, I would be playing way back, but as a fast bowler, when you have a stress fracture, it is very tough to get back on track. You can see other bowlers struggling with the back as well."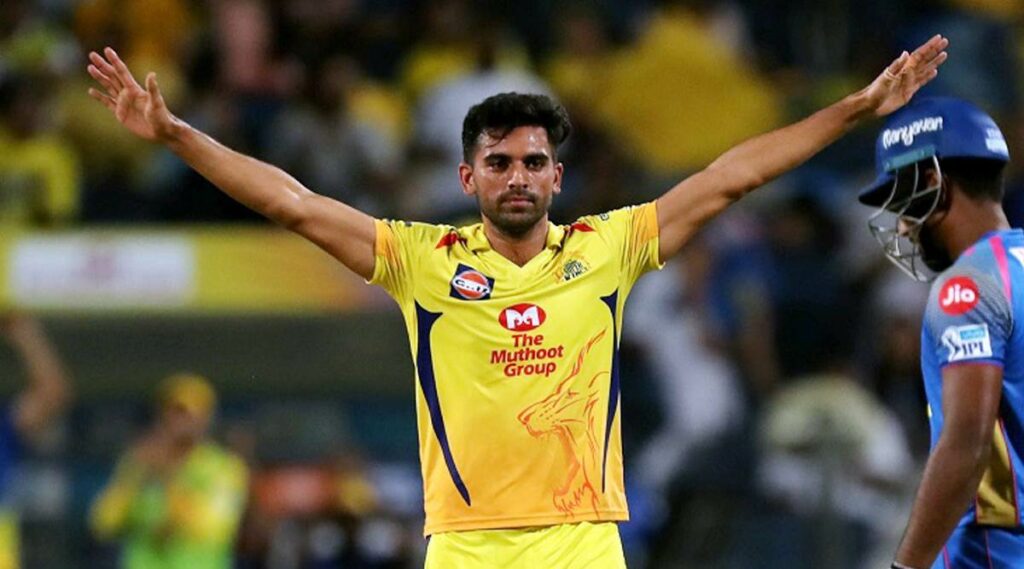 In the absence of Chahar, the CSK bowling attack struggled last season with an aging Bravo and a couple of other Indian youngsters.
Deepak Chahar's inclusion strengths CSK
Having gotten ahead in the pecking order due to his excellent new ball skills and lower-order hitting, Chahar, however, only played in 15 matches for India in 2022 due to multiple injuries, which also saw him miss the flight to Australia for the T20 World Cup.
He made his return to action in the Ranji game against Services last month, his first competitive match since picking up an injury in Bangladesh in early December.
The IPL 2023 will be crucial for Chahar, not just from CSK's point of view, but from the national team's view as the home World Cup approaches. But there is stiff competition in the national side.
"I have lived by one rule all my life. If I am fully bowling the way I want, if I am batting the way I want, there is no stopping me. That was the basic rule with which I started my career.
"I don't care who is playing, who is not playing , my motive is to get fully fit and perform with the ball and bat 100%. If I do that, I will get my chances," the seamer said.