Dennis Freedman aka Dennis Does Cricket is a cricket writer who is very popular among cricket fans on social media. He, usually, takes a humorous take on the game and entertains his followers.
Not long ago, Dennis was in news for posting a picture of Virat Kohli with a controversial caption. He faced the hatred from Indian cricket fans and many media houses and websites covered this story. At that point of time, we requested our readers to take his tweets lightly because there should be a little scope for humour.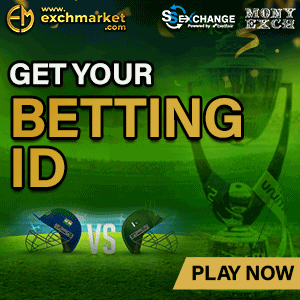 But, this time, Dennis Freedman has tweeted something which is very insulting and needs to be condemned. On Sunday, he posted a picture of India's map, without Kashmir, and compared its shape with lingerie.
Dennis is a cricket writer and till the time he was talking about cricketers and poking fun at them, it was alright. But now, just to please his followers from Pakistan, he has tweeted a photoshopped picture of India's map which didn't show Kashmir and compared it with lingerie.
Honestly, we can't find anything funny in this because even the shapes don't match.
Dennis Freedman wants to visit Pakistan and make a documentary there and for this he has been making desperate attempts to catch Pakistan cricket fans' attention on Twitter and Facebook. But, with this latest tweet, he has taken his desperation to a new level altogether.
It needs to be said that there is a lot of hatred between Indians and Pakistanis on social networking websites, and by posting such derogatory pictures he is only adding more fuel to fire.
This is what he tweeted:
https://twitter.com/DennisCricket_/status/911882395808276480
And, as expected, Indians didn't take it lightly and gave it back to him. On the other hand, Pakistanis took his bait and started responding with more such pictures, leading to more hatred.
Here you go with what Indians got this panty to compare with ! pic.twitter.com/o37K9xrmsW

— Rishika Rao (@aadiivaasii) September 24, 2017
Just got sent this by a guy suffering with diarrhea on Facebook. Not sure about the comparison what so ever! pic.twitter.com/vxPdKZGSbx

— Arjun (@arjunxxy) September 24, 2017
Lol ,, any words now ? ??? pic.twitter.com/Hb0kZJCHTG

— Asad ?? (@Gooogle_mee) September 24, 2017
That's why extra panty needed pic.twitter.com/QvIXTVqBBA

— Sagnik Misra (@Sangy_Sagnik) September 24, 2017
.@DennisCricket_ got this pic in google search results while searching for a pet dog. Not sure why they put a map of Pakistan in pic though pic.twitter.com/teqavwDyaX

— Rishabh (@jokebazz) September 24, 2017
Bro this is cheap. Don't behave like a third rate guy. You are much better than this.

— Karthik (@onenonlykarthik) September 24, 2017
OUR ADVICE TO DENNIS FREEDMAN: If you want to be popular do something which doesn't spread hatred. We have enjoyed his humour in the past but this isn't funny. Mr. Dennis, let's do something that promotes friendship and love among Indians and Pakistanis.