Indian veteran keeper-batter Dinesh Karthik revealed the heartwarming gesture of MS Dhoni, who praised him for his work with the mic. Karthik may have been dropped off from the cricket scene lately, but he has created a niche for himself on and off the field in recent years. While Karthik is still an active cricketer and will be next seen in action in the upcoming edition of the Indian Premier League for Royal Challengers Bangalore, but he has already taken to commentary.
It was in 2021 when Karthik took the commentary duties for the first time and resumed the mic duties during the ongoing India-Australia Test series. DK has impressed one and all with his commentary skills and for giving modern-day cricket's perspective, which has come as a breath of fresh air for the fans.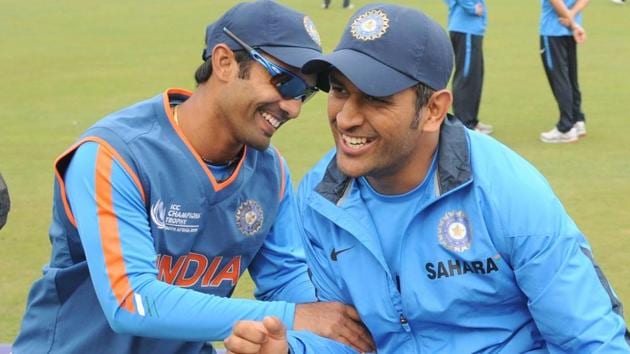 Dinesh Karthik Received A Big Praise From MS Dhoni
While he has been receiving praises from one and all, however, he has received the biggest praise from the legendary captain MS Dhoni himself.
Dinesh Karthik revealed a heartwarming gesture from Dhoni, who personally called him to praise his commentary work. Speaking on the RCB podcast, DK said:
"I enjoyed commentary in the little stints that I did. I think I enjoyed speaking about the game, looking at it very analytically, at the same time trying to, you know, get something meaningful across to everybody who's watching this sport. So, you know, I always tried to make sense out of a situation in my own way and tried to articulate it in the way I thought it was,"
He added: "And my biggest accolade came from the person that I least expected from — MS Dhoni. He called me and said: 'I really enjoyed the commentary. Very, very good. Well done.' I was like, Wow, thank you so much. So, that is big, you know, obviously, he watches a lot of this sport. And so and to hear him say that was really good. And I was happy that you enjoyed my commentary,"