Senior journalist Samip Rajguru met the firing line of the fans on social media on Wednesday for his shameful, disrespectful and derogatory comments on Rohit Sharma as he also fat-shamed the Indian skipper.
Last week, Rajguru had even questioned the commitment of Rohit Sharma toward the Test side when the Indian captain didn't fly to England with the first batch of players on June 16.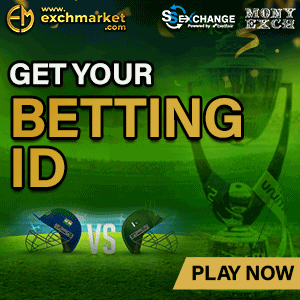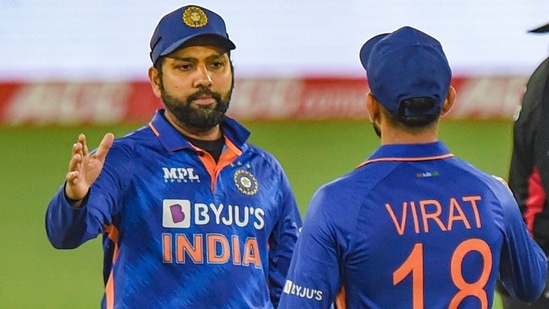 That raised plenty of speculations about his fitness which were, though, soon banished when he flew to the UK after that and also trained with his teammates and had a batting session.
Instead of the June 16 flight, Sharma had boarded the June 20th flight along with head coach Rahul Dravid and Rishabh Pant and Shreyas Iyer, the two players who were playing versus South Africa.
Sharma was rested for the five-T20I series versus South Africa after the IPL 2022 where Mumbai Indians failed to reach the playoffs.
Rohit Sharma is a Bhagoda: Rajguru said
When thrown criticism for questioning Rohit Sharma's commitment, Samip Rajguru blurted: "Where is your Rohit Sharma? Vacationing. If he a cricketer then he should play cricket but he's vacationing."
Rajguru added: "He's a Bhagoda (fugitive), not willing to play cricket. Rohit didn't want to face [Kagiso] Rabada; if he's brave then should come and play."
"Rest for what? Which injury?" Rajguru fumed. "20 days of rest? Rohit Sharma opted out of the India series [vs South Africa]."
After such long Long rest Rohit should do well in England…#RohitSharma

— Samip Rajguru (@samiprajguru) June 22, 2022
Rajguru then even went below the belt, fat-shaming Rohit. "He isn't able to bat. He isn't able to move quicker; has grown so much fat on his belly," the veteran journalist added, concluding with a sarcastic comment, "But he's a superstar!"
Fans hit back at the journalist
Fans, whether Rohit Sharma's or in general, were really furious with Rajguru's comments and even called him a disgrace to journalism.
Here are some of the reactions of angry fans:
.@samiprajguru This derogatory language coming from a journalist, who knows what it takes to get there, is such a disgrace to the whole community. Fine with the criticism but using such remarks on a platform watched by many should abstain. @IndiaTVHindi Take Notice! https://t.co/Ps25TCbt6p

— Aayush Mahajan (@CricGlance) June 22, 2022
Samip https://t.co/NqUpU4vFid pic.twitter.com/lgABV2tzju

— Mohit Sharma (@Krishnamohitt) June 22, 2022
@samiprajguru
Samipbhai sahi pakde he aapne.
Virat aur Bumrah ke liye Bhi kuch Boliye samipbhai..virat to sirf time pass karta he. https://t.co/uksQeHvVXT

— Vishal@kotadiya (@vishkotadiya) June 22, 2022
Tu he kon be dalle saale…
Ma*rC**d @samiprajguru
He The Biggest Player of India forever…
Tu h kon Jo iss Trh ki Language ka Use krr rha h..
FAMOUS HONA CHAHTA H TU ROHIT KO YE SAB BOLKE https://t.co/nf0L9t6hZk

— GAURAV RAGHAV (@imThakur_Gaurav) June 22, 2022
Well @samiprajguru
You can only hate and do agenda because talking is easy and the man delivered at the big stage.
Even look at Champions Trophy of 2013 and 2017. https://t.co/cxEMxpdcKP pic.twitter.com/D2LdDQErK8

— Alok Ranjan (@itsalokranjan) June 22, 2022
Rajguru bas woh bol deta h joh Vikrant mann main hi rakh paata h absolute disgrace to journalism.. And to think young kids will watch such shows.. https://t.co/9P3I0Kib1s

— Jatin Khandelwal (@jr_khandelwal) June 22, 2022
The Edgbaston Test, which is the last Test of the unfinished series from last year, will be the first time Sharma will be leading India in an overseas Test. Under Virat Kohli's captaincy, India gained a 2-1 lead in the 4 Tests played so far, where Sharma was India's highest run-getter with 368 runs and only behind Joe Root.
Sharma, though, is coming off a poor IPL season – the MI skipper finished with 268 runs at an average of 19 and a strike rate of 120 and didn't notch up even a single half-century.