The Lucknow Super Giants (LSG) Twitter handle got trolled mercilessly for their mistake – sort of – as they themselves trolled skipper KL Rahul with "KL-OSER" word in their poster, uploaded on Saturday evening.
The IPL 2023 is still about 50 days away, but is understandable for the fans, and in particular, the franchise's social media handles to already talk about their favorite teams and be excited for the tournament.
The major reasons for the fans and franchises and even the players to be eager for the IPL 2023 is that the tournament returns to the traditional home-and-away format, for the first time since 2019.
This means that the Lucknow Super Giants will play their matches at the Ekana Cricket Stadium for the first time after being added to the IPL last year in IPL 2022, where they reached the playoffs but lost in the Eliminator.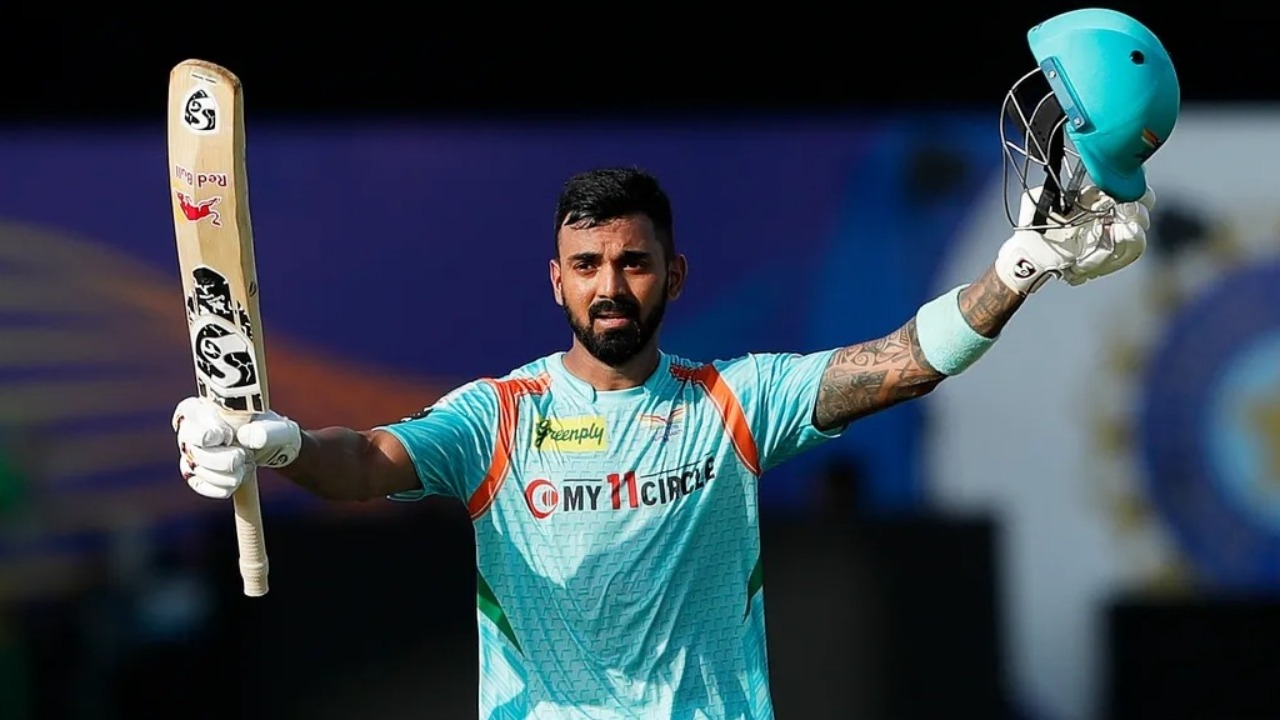 Fans laugh at Lucknow Super Giants admin for "KL-OSER" poster
The Lucknow Super Giants admin put a tweet, showing the enthusiasm of playing in Lucknow, with a poster of skipper KL Rahul. While they wanted to suggest that they are getting 'closer' to coming at home, the admin tried to use pun and used KL for CL, and.. well… the result is in front of you.
इकाना में जल्द ही होगा केएल अन्ना का वार 😎✨

तैयार हो जाइए जनाब क्योंकि ज़बरदस्त होगा प्रहार 🔥#LucknowSuperGiants | #LSG | #BhaukaalMachaDenge | #AbApniBaariHai pic.twitter.com/VSxjMU2s7z

— Lucknow Super Giants (@LucknowIPL) February 11, 2023
It is no surprise that the fans thought the poster resembled more to "LOSER" more than "Closer". KLoser is also a mocking word often used with KL Rahul after he fails with the bat.
So the netizens had a laughter riot, trolling the LSG admin for their failed pun on Rahul:
— Vinayak (@Vinayak_Arora7) February 11, 2023
wow his own franchise is speaking facts now 🔥😍

— R (@KLmyidolo) February 11, 2023
Constructive criticism by his own franchise..

— Mudit 🇮🇳 (@MuditHastir) February 11, 2023
why are you giving away new slander names 😭😭😭

— Jay. (@peak_Ability14) February 11, 2023
Kl-oser (Closer) Kam K-Loser zyada lag rha hai 😂😂

— Omega Typhoon (@Omegamegh20) February 11, 2023
"bc isse achha to mai PBKS ka hi captain sahi tha" pic.twitter.com/GxZqj4jqjq

— retired ICT fan (@anubhav__tweets) February 11, 2023
sometimes the jokes write themselves

— ayln_ (@aylnlfc_) February 11, 2023
Lmao trolling their captain 🤣🤣🤣 https://t.co/c0CLpvyjPP

— G. (@flickofwrist_) February 11, 2023
Trolling their own captain. Read it as Loser. 😭 https://t.co/AlDbF6fMDq

— Shelin Shah (@Shelin50) February 11, 2023
I can't help but laugh at the fact that it spells Loser https://t.co/Mg3FVDstJ4

— Brown eyes 🏴‍☠️ (@gungun005) February 11, 2023
It's like they didn't even recheck the picture 😅😂😂 https://t.co/WiysKrRJ97

— Jatin Khandelwal (@jr_khandelwal) February 11, 2023
KL Rahul has not gone past 25 in his last 8 Test innings now
Meanwhile, KL Rahul failed with the bat in the Nagpur Test against Australia. In India's first and only innings, KL Rahul scored 12 runs and was dismissed by debutant Todd Murphy.
The fact that not only KL Rahul is India's Test vice-captain, but also that the in-form Shubman Gill was benched for the Nagpur Test has raised questions on his position in the Indian team.
KL Rahul is unlikely to be dropped from the second Test, in Delhi. But the opener needs to play a big knock to justify his continous selection.