Fans and experts alike are buzzing with excitement for the forthcoming World Cup after India's successful performance in the Asia Cup 2023, which culminated in a stunning 10-wicket win over Sri Lanka in the final. India's dominating results at the Asia Cup send a clear message to their opponents ahead of the next World Cup. Former India batter Gautam Gambhir identified a problem that may have gone undiscovered during the Asia Cup, despite the team's performance seeming like it was on all cylinders.
Gambhir analysed Ravindra Jadeja's batting performance as he is an all-rounder. Despite India's overall success in the Asia Cup, Gambhir emphasised that Jadeja must improve his batting skills in order for India to flourish in the World Cup.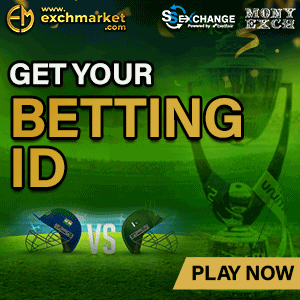 Jadeja's bowling and fielding skills are highly praised, but Gambhir has called for him to improve his hitting, particularly at the No. 7 spot in the lineup. Gambhir said that in today's game of cricket, you can't win by just using six batsmen.
Gautam Gambhir Points Out A Flaw In The Indian Team Despite Asia Cup 2023 Triumph
Gambhir said, "We know he (Jadeja) can bowl 10 overs on any given day on any surface. He is an amazing fielder but he will have to contribute better as a batter at No. 7 because you cannot go in with just six batters."
He added: "If Ishan Kishan plays at No. 5, there are question marks there as well. So Ravindra Jadeja will have to win matches with batting because you might have a situation where you need 80 or 90 runs in 10 overs and the No. 6 and No. 7 batters might be playing together."
However, there was space for growth in Jadeja's batting performance at the Asia Cup. Although he batted in all three innings, he failed to make the most of each opportunity. Only 25 runs were scored by Jadeja throughout the competition, with an 8.33 average and a 47.16 strike rate.
Jadeja was more successful as a bowler, taking six wickets over four innings while keeping his economy rate to a very respectable 4.34. Without a doubt, his efforts with the ball helped India win the Asia Cup.
As the World Cup draws near, it will be important for Jadeja and the Indian coaching staff to solve this issue. If he can improve his batting, he may help India's batting lineup rely less on its top players by scoring runs lower in the order, which might be essential in high-pressure circumstances.
ALSO READ Irfan Pathan Reacts After Sanju Samson Is Out Of The Indian Team
While India's strong success in the Asia Cup has given supporters reason to be optimistic about the forthcoming World Cup, Gautam Gambhir's insightful assessment highlights the importance of having a well-rounded and adaptable squad. India's hopes of reclaiming their World Cup crown rest squarely on the shoulders of Ravindra Jadeja, who must perform well not just with the bat but also with the ball and on the field.