Sanju Samson's career is a monument to the unpredictability of playing for one's country in the ever-changing arena of international cricket, where careers may soar to incredible heights or plunge to unforeseen lows. Samson, a brilliant wicketkeeper-batsman, has had his ups and downs trying to establish himself on the international cricket scene.
Samson made his debut for India in 2014, marking the beginning of what many believe to be a fruitful career in international cricket. Over the years, though, he has had difficulty maintaining a berth on the national team. In recent months, he has seen an uptick in his fortunes, with consistent inclusion in both the Twenty20 and One-Day International teams. But just when things were looking well for him, his career took a turn for the worst.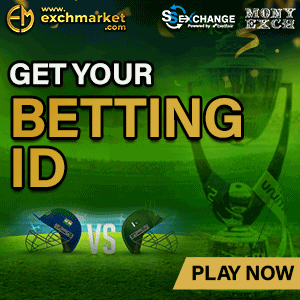 The turning moment came when Samson was unable to make an impression with the bat for India in their series against the West Indies. Samson was only selected as a travelling reserve after being left off the Asia Cup roster due to his lacklustre performance.
The sense of disillusionment continued after that. Samson's dreams of playing for India in the Asian Games were also destroyed as he was not even selected for the reserve squad. Samson was dealt another blow on September 18 when the India selection panel decided not to include him in the team to play Australia in a three-game series. Samson could have got a chance to shine in the first two games due to the unavailability of regular starters like Rohit Sharma, Virat Kohli, Hardik Pandya, and Kuldeep Yadav. Ajit Agarkar headed the selection committee that ultimately decided against giving him the chance he had been hoping for.
The cricket community and its supporters had a wide variety of responses to the news of his exclusion. Disappointment was expressed, and a novel remedy was proposed: a change of citizenship. Some supporters have advocated for Samson to consider playing for another national team in an effort to reinvigorate his career.
Irfan Pathan Reacts After Sanju Samson is Out Of The Indian Team
Former India all-rounder Irfan Pathan made a fascinating point in these debates. Pathan took to Twitter to show his support for Samson, writing that he, too, would feel terrible disappointment in Samson's position.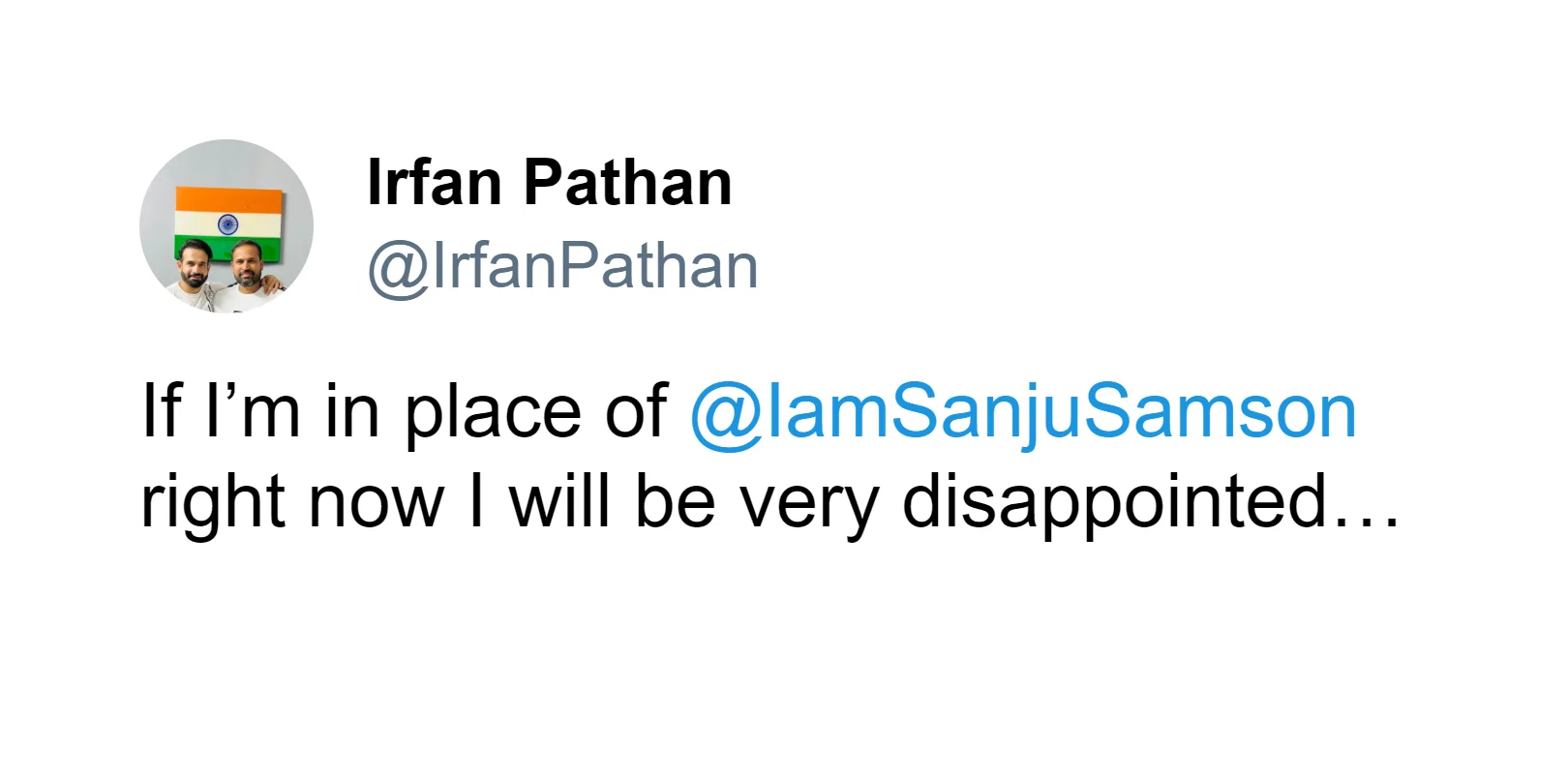 Samson might be looking at a lengthy absence from the Indian squad as the country has been experimenting with up-and-coming players like Ruturaj Gaikwad and Rinku Singh as of late. Given the current state of affairs, it seems unlikely that he will be rejoining the national team anytime soon.
ALSO READ Virat Kohli Unfollows Khalistani Sympathiser Shubh On Instagram
Finally, Sanju Samson's experience playing international cricket is a powerful illustration of the volatility that characterises the game. Having skill and potential is crucial, but it isn't a guarantee of success. Samson's grit and resolve will be tested as he faces the obstacles and unknowns that stand in the way of his becoming an established player in Indian cricket.