On the occasion of International Friendship Day 2023 yesterday, India's star all-rounder Hardik Pandya celebrated his unbreakable bond with the former Indian captain MS Dhoni. Both cricket icons share a profound friendship that goes beyond the boundaries of the cricket field.
Time and again, Hardik Pandya has expressed his emotions about how Thala has played a significant role in shaping his career as the finisher that he is today.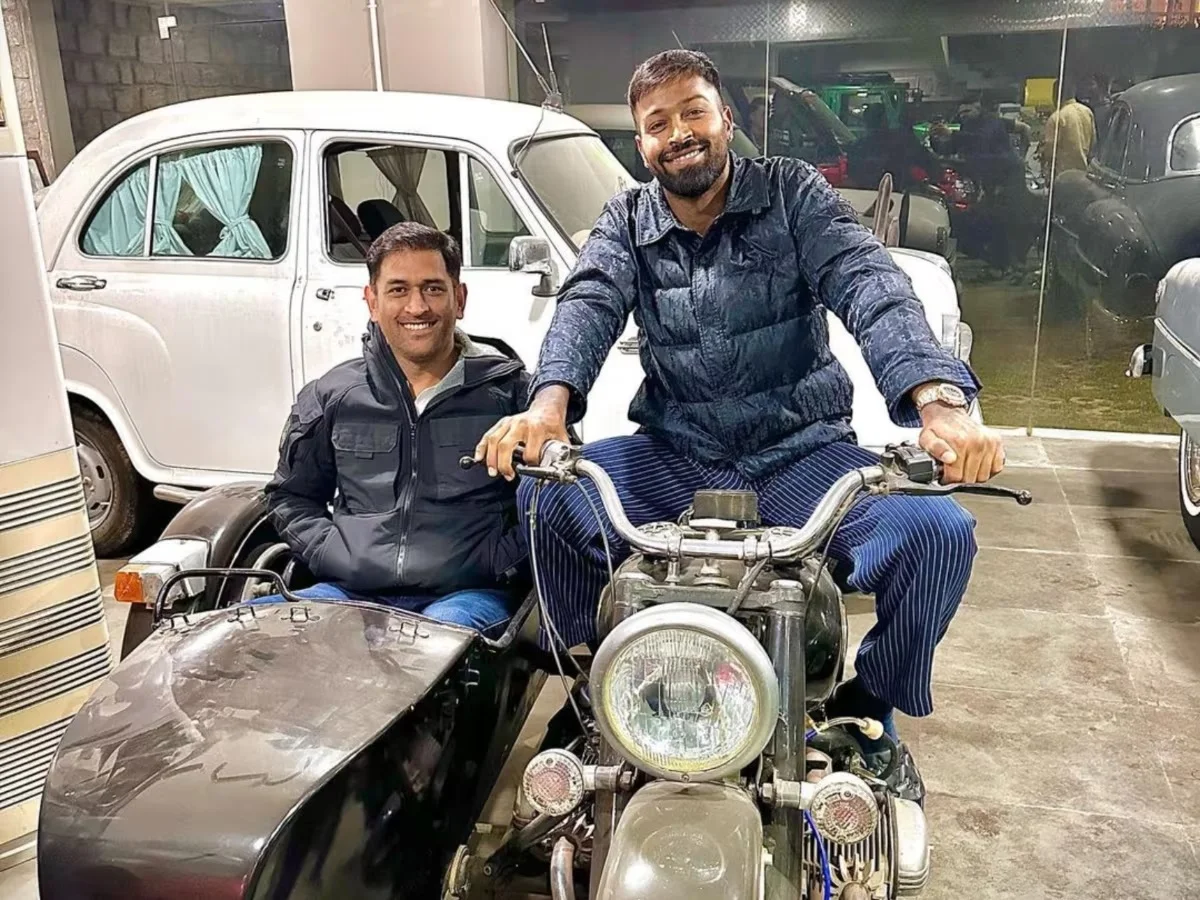 Hardik Pandya Revealed The Golden Advice He Received From MS Dhoni
In his latest interview with Star Sports, H Pandya recounted a conversation with MS Dhoni back in 2016 when as a young and promising cricketer, Pandya turned to Dhoni seeking advice on handling the pressure of international cricket. Dhoni's response became a guiding light for the star all-rounder.
Pandya revealed that Dhoni, who is the most successful captain in India's history, told him to always focus on the team's total rather than individual scores. As per Pandya, Dhoni's response became a guiding light for him and played an instrumental part in helping him give his best for his team. Pandya revealed:
"The biggest advice I got and it carries till now was. In 2016, I asked MS Dhoni how to handle the pressure of playing international cricket. As a bowler as well as a batsman. You always have pressure. So he told me very clearly that look at the scoreboard and play do not look at your part of the scoreboard, how much you have scored and all just look at what team wants and what team needs from you. This will take you away from your personal goals. From I becomes we and I have always been a we guy not I guy. This advice from MS Dhoni takes away the pressure from me when I use it in the game."
It is worth mentioning that Dhoni's advice emphasizes the importance of selflessness. Dhoni wanted Pandya to focus on the team's goals rather than his personal achievements.
Watch the video:
Two cricket icons, one unbreakable bond! 🏏❤

This #FriendshipDay, we celebrate the incredible friendship of @hardikpandya7 & @msdhoni and also how their journey is filled with shared experiences & learnings that goes beyond the game. 🤗#FollowTheBlues #Cricket pic.twitter.com/JzmNEc9YX7

— Star Sports (@StarSportsIndia) August 6, 2023