Harsha Bhogle in the commentary box summed up nicely Shikhar Dhawan's 99* vs SRH as PBKS managed only 143: "It is 99 but it's worth more than many many 100s." 
The PBKS captain waged a lone battle against the SRH seamers and spinners right from the first ball when he saw Bhuvneshwar Kumar trap Prabhsimran Singh lbw and then saw leg-spinner Mayank Markande take 4 wickets. All from the non-striker's end he saw.
However, what Shikhar Dhawan's one-man show of 99* unbeaten knock of 66 balls ensured was that PBKS didn't take a big hit on the NRR, which they had only marginally managed in their two victories in the first two matches.
Shikhar Dhawan slammed 12 fours and 5 sixes in his innings,
The rest of the PBKS batters managed only 5 fours and 1 six.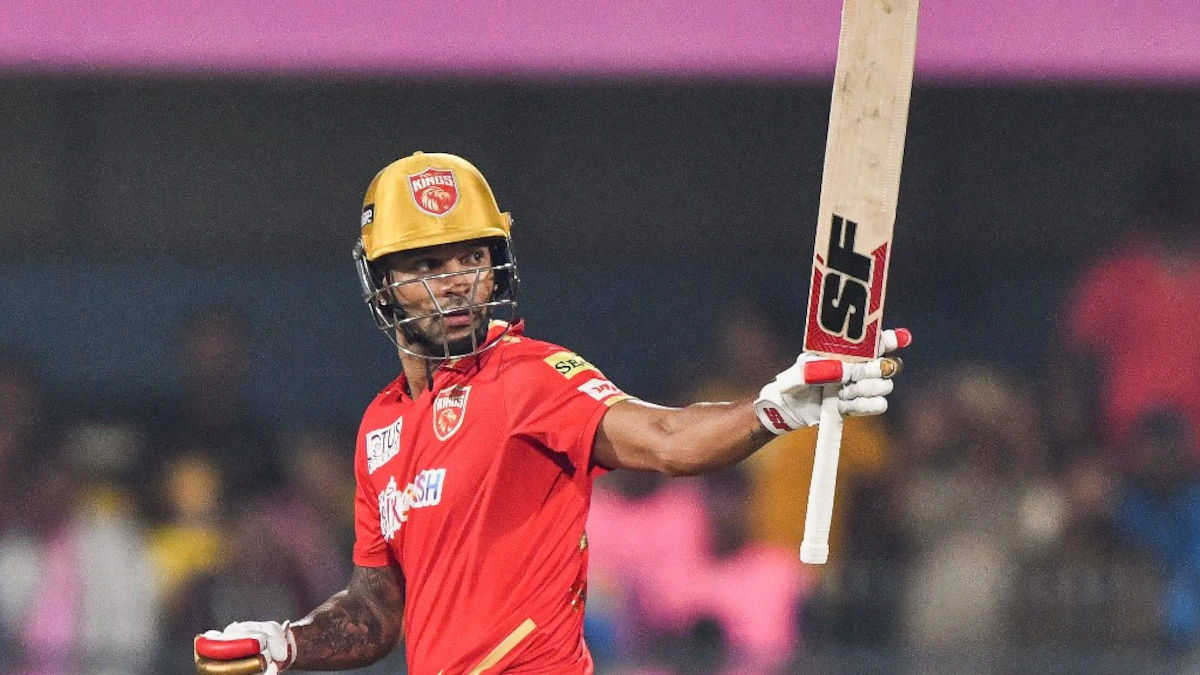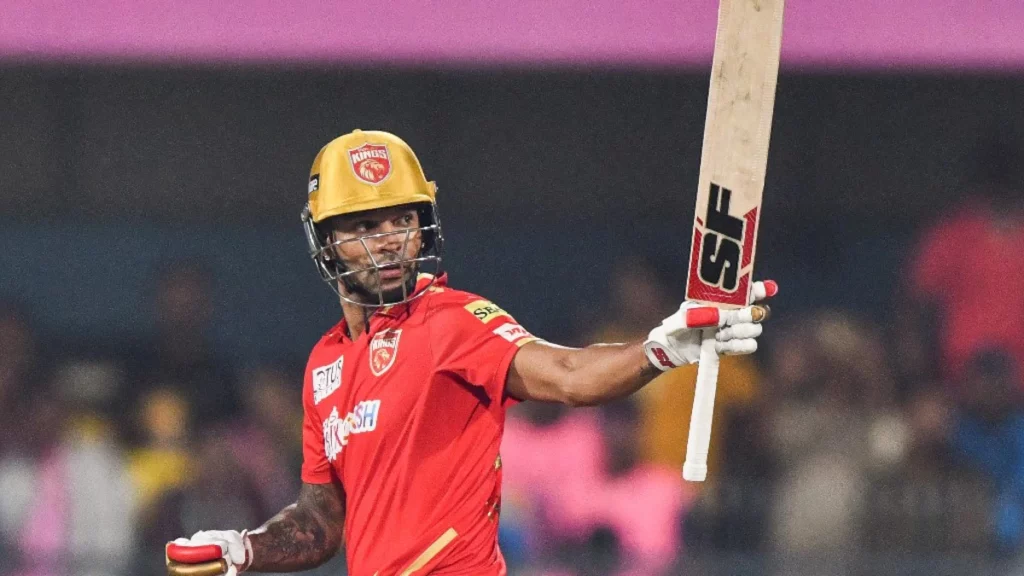 With scores of 40, 86*, and 99*, Shikhar Dhawan is now the leading run-scorer of the tournament and wore the Orange Cap when he came out to field during SRH's innings.
SRH were guided by Rahul Tripathi's blazing unbeaten knock of 74 runs off 48 balls to take SRH to victory with 8 wickets in hand and 17 balls to spare.
This loss would have been bigger if not for Shikhar Dhawan's one-man fight.
While Dhawan held his end, played his strokes, and even got regular boundaries, none of the other batters could really hold up their end. Eventually, the PBKS captain had to do it by himself with the last man Mohit Rathee.
It was quite an interesting 10th-wicket partnership between Shikhar Dhawan and Mohit Rathee: the last wicket stand was of 55* (30) but Shikhar Dhawan faced 28 balls of it, scoring 52 runs while Rathee only faced 2 balls, scoring 1 run. This also prevented Dhawan from reaching his century earlier as he ran out of partners he could rotate strike with.
Fans hailed this superb knock from Shikhar Dhawan:
Shikhar Dhawan in IPL 2023:

40(29)
86*(56)
99*(66)

Lost the spot in the Indian team, openly said Gill deserves to open with Rohit, took over the captaincy of PBKS and he is leading by example – Take a bow, Shikhar. pic.twitter.com/F9vFlU3TAb

— Johns. (@CricCrazyJohns) April 9, 2023
Shikhar Dhawan – the lone warrior!

99* (66) with 12 fours and 5 sixes. The whole PBKS unit struggled, but the captain stood up and performed exceptionally well. Missed out on a century here! pic.twitter.com/U1bztz6zcx

— Mufaddal Vohra (@mufaddal_vohra) April 9, 2023
Nice gesture from Shikhar Dhawan.

He appreciated the efforts of Mohit Rathee, both added 55*(30) for the 10th wicket – highest in IPL history. pic.twitter.com/vgLSlN9l2Z

— Johns. (@CricCrazyJohns) April 9, 2023
Today "Orange Cap" goes to Shikhar Dhawan 🔥💪 pic.twitter.com/YVyvexK1KP

— Ankit Pathak 🇮🇳 (@ankit_acerbic) April 9, 2023
Rahane, Vijay Shankar, Venkatesh Iyer, Rinku Singh, Dhawan. This is one of the best weekends of this tournament ever. pic.twitter.com/Bn481W61Rq

— Manya (@CSKian716) April 9, 2023
Dhawan, Rituraj, Rinku Singh and
Vijay Shankar waiting for BCCI Selectors…. pic.twitter.com/NVkh67o7Ge

— 🇮🇳 رومانا (@RomanaRaza) April 9, 2023
Shikhar Dhawan deserves a chance in WC 🫡 pic.twitter.com/Y2j6xJp3Rb

— 💙 (@Alreadysad__) April 9, 2023
Rinku Singh, Shikhar Dhawan, Ruthuraj Gaikwad and Vijay Shankar at BCCI headquarters. pic.twitter.com/65UF3BL0x7

— Sai Teja (@csaitheja) April 9, 2023
Dhawan keeping a smile and performing with the partner not staying by his side. We have seen this before. 😭

— Silly Point (@FarziCricketer) April 9, 2023
Is it possible to donate this run to Dhawan today ?? pic.twitter.com/khvASO3Lzt

— SAI❤️‍🔥 (@KOHLIwtcF2) April 9, 2023
BCCI after watching shikhar dhawan's form:#SRHvsPBKS pic.twitter.com/Ly3KHTetq0

— Prayag (@theprayagtiwari) April 9, 2023
I don't care if he plays the world cup or not. But as a cricketer fan I want to see this man be given a beautiful farewell .

LEGEND SHIKHAR DHAWAN 🦁❤️ pic.twitter.com/aZzkInxHD1

— 🇱🇨 (@blitzkrieg71_) April 9, 2023
There are only 2 instances of a batsman scoring more than 70% of the team runs in a completed IPL innings.

77.1% McCullum's 158 vs RCB (2008)
72.2% Dhawan's 99 vs SRH (2023)*

— The Cricket Panda (@TheCricketPanda) April 9, 2023
Highest % of runs by single player in an innings in IPL

71.2% – McCullum – 158* – 2008
69.2% – Dhawan – 99* – today
68.4% – Pant – 128* – 2018
67.1% – Manish – 114* – 2009
66.7% – de Kock – 140* – 2022
66.6% – Gayle – 175* – 2013

— Krishna Kumar (@KrishnaKRM) April 9, 2023
Shikhar Dhawan, what a legend! Didn't feel like he batted without a partner.

— Silly Point (@FarziCricketer) April 9, 2023
Dhawan what a Guy🙌 pic.twitter.com/OPfZ3qAHi0

— 亗 𓃟 (@jadejamayur010) April 9, 2023
https://twitter.com/kohli_fanatic/status/1645097769340743682?s=20
https://twitter.com/kohli_fanatic/status/1645097769340743682?s=20
Shikhar Dhawan in PBKS Squad pic.twitter.com/Jjjx3LsSFJ

— Arun Singh (@ArunTuThikHoGya) April 9, 2023
99 never greater than 100 but this unbeaten 99 from Dhawan has more weightage than a century.What a wonderful innings this with absolutely zero support from any of the other batters.Take a bow.

— Prasanna (@prasannalara) April 9, 2023
Rinku Singh, Shikhar Dhawan, Ruthuraj Gaikwad and Vijay Shankar at BCCI headquarters. pic.twitter.com/PsxIKIuhP8

— Shelby (@Meme_Canteen) April 9, 2023
Dhawan scoring 69% of the team's runs. One of the best rescue acts of all time. pic.twitter.com/NBZELjzcYg

— Manya (@CSKian716) April 9, 2023
Speaking in the mid-innings break, Shikhar Dhawan, a former SRH player, said: "I am glad that the Hyderabad crowd still remembers me. I have played a few ones, this was one of the best maybe. It is good because I played till the end and the wickets were falling from the other end. So, we have got to a respectable total and given ourselves a chance."