Few names resonate as profoundly as that of Virat Kohli. The charismatic Indian cricketer had been a consistent scorer and the epitome of batting excellence from 2010 until 2019. However, the cricketing world witnessed a rare downturn in his illustrious career from 2019 to the Asia Cup of 2023. During this period, the man who seemed invincible in the world of cricket suddenly found himself struggling to find his form. Centuries, which were once his forte, had become elusive, and the act of run-scoring had turned into a daunting challenge.
Kohli's fall from grace was a perplexing spectacle for fans and cricket enthusiasts around the world. Yet, beneath the surface, a story of resilience, redemption, and a triumphant return was unfolding. The tale of a cricketing legend's battle with personal demons, and his triumphant comeback, is nothing short of remarkable.
The slump in Virat Kohli's performance that spanned from 2019 to the Asia Cup in 2022 raised many eyebrows in the cricketing fraternity. Critics and fans alike were bewildered by his sudden inability to deliver the kind of performances he was celebrated for. It was during this period that the cricketer candidly revealed the profound challenges he was facing off the field.
Here Is The Man Who Helped Virat Kohli With His Mental Issues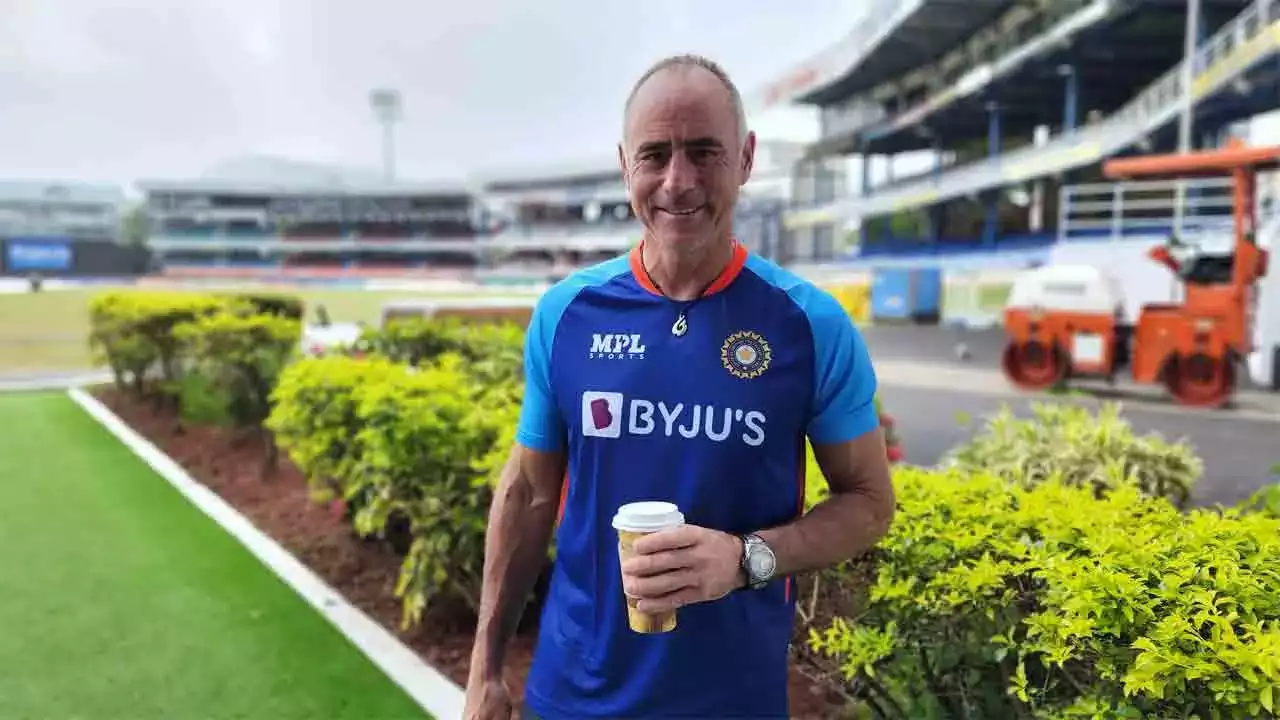 Kohli disclosed that he had been battling mental instability ever since the tumultuous COVID-19 bubble period. The pressures of international cricket, combined with personal issues, had taken a severe toll on his mental health. The burdens of leadership, maintaining a high level of performance, and the demands of an ever-watchful global audience had created a mental struggle that was difficult to surmount.
The dawn of Kohli's resurgence came during the Asia Cup of 2022. In a gripping match against Afghanistan, he finally managed to score a century, breaking the drought that had plagued him for several years. This momentous occasion marked a turning point in his career and reignited the spark that had made him the batting maestro he was known to be.
Following the Asia Cup, Virat Kohli embarked on a remarkable journey of consistency and excellence that will be remembered in the cricketing history. His form reached its zenith during the T20 World Cup in 2022, where he emerged as a match-winner par excellence. The cricketing world was once again treated to the exhilarating spectacle of Kohli's sublime batting.
One individual who played a pivotal role in Kohli's resurgence was the former Indian mental conditioning coach, Paddy Upton. Kohli himself attributed a significant part of his revival to Upton's guidance and mentorship during the last T20 World Cup.
Paddy Upton, who had previously worked as Gary Kirsten's assistant during India's triumphant 2011 World Cup campaign, returned to the Indian cricketing scene on a short-term basis to aid Kohli during his mental battle. Kohli shared the profound impact of his interactions with Upton, stating, "I had a lot of conversations with him, and I really appreciated him in that moment because he constantly kept me in check with my checkpoints of being present. Keep doing things that you did when you were playing good cricket."
Upton's unique understanding of the nuances of cricket, coupled with his background as a sports psychologist, provided a holistic approach that proved invaluable to Kohli. This was not a one-time interaction; it was an ongoing process that helped Kohli regain his mental fortitude and performance consistency.
In one of his interviews, Virat Kohli offered insights into the depth of his struggles, stating, "What I went through, what is the cycle of having a long career, the ups and downs because he understood from a cricketing perspective (Paddy Upton); he's played cricket himself. And after that becoming a sports psychologist is a different kind of space."
Today, in 2023, Virat Kohli has returned to the zenith of his cricketing prowess. He is once again dominating the headlines with his remarkable performances and consistent scoring. The cricketing world is witnessing a reinvigorated and resolute Kohli, the same match-winner who had become synonymous with victory.