The echoes of Joe Root catching up with Sachin Tendulkar's record in Tests have never been louder than after his latest century – his 26th in Tests, his first in the fourth innings of a Test – that helped England take a 1-0 series lead over New Zealand at Lord's.
As Root brought up his three-figure score, he also notched up his 10,000th Test run – becoming only the second-ever Englishman, after Sir Alastair Cook, to cross the 10000-run landmark in the longest format.
In 118 Tests now, Root, who had stepped down as England's Test captain before this series, has scored 10,015 runs at an average of 49.57 with 26 centuries.
Root is the leading Test run-scorer among all the active cricketers; overall he's 14th on the list which is headed by the legendary Sachin Tendulkar, who finished with an astonishing 15921 Test runs in 200 Tests scored at an average of 53.78 including a record 51 hundreds in the format.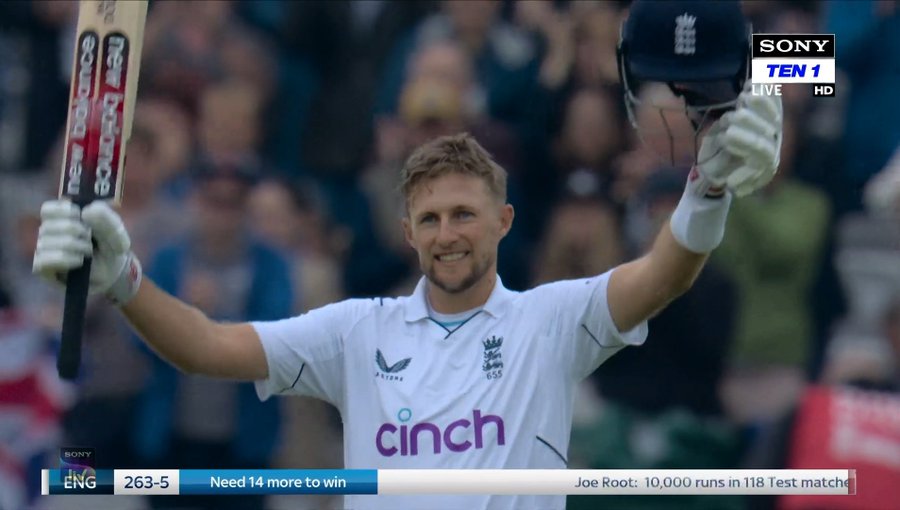 Now the question arises: Can Joe Root really break Sachin Tendulkar's record?
More No than Yes, I'd feel.
There are two primary factors why English fans and pundits are championing Joe Root to go past Tendulkar: his age and his form.
Joe Root is the only member of the Fab Four to have reached the 10,000 marker in Test cricket. He did it at the age of 31 years and 157 days, the joint-youngest along with Cook. He is also the quickest to this landmark in terms of time taken from debut- 9 years and 171 days having made his Test debut days before turning 22.
Joe Root joins the game's greatest pic.twitter.com/jD6LYAZHza

— ESPNcricinfo (@ESPNcricinfo) June 5, 2022
However, in terms of innings, Root has taken 218 innings – 10th among the 14 batters, with Tendulkar, Lara, and Sangakkara the fastest in 195 innings each.
This once again pronounces the fact that England play Test cricket more than other nations – for example, all three of Kohli, Smith and Williamson have played much fewer Tests compared to Root.
His form now has been scintillating since last year: since January 2021, Root has scored 2192 runs in 21 Tests at 56 and struck 9 (out of his total 26 tons).
Now the elephant in the room: Root, 31 years and 157 days, is 5906 runs behind Tendulkar's tally. What people have been estimating is Root will carry on his form of about 1000 Test runs a year and would surpass Tendulkar in 6 years' time, by the time he will be 37.
What they also have been assuming is that Root will continue playing and heaping a mountain of runs till he's 36-37. A little anecdote: Alastair Cook, too, was being hailed as someone who would topple Tendulkar from the top of the list when the left-hander went past 10000 runs at exactly the same age as Root had. Cook, however, retired within three years of that cause of burnout while only playing Test cricket and having already given up the captaincy; guess what: Cook is still playing in County cricket and piling up runs.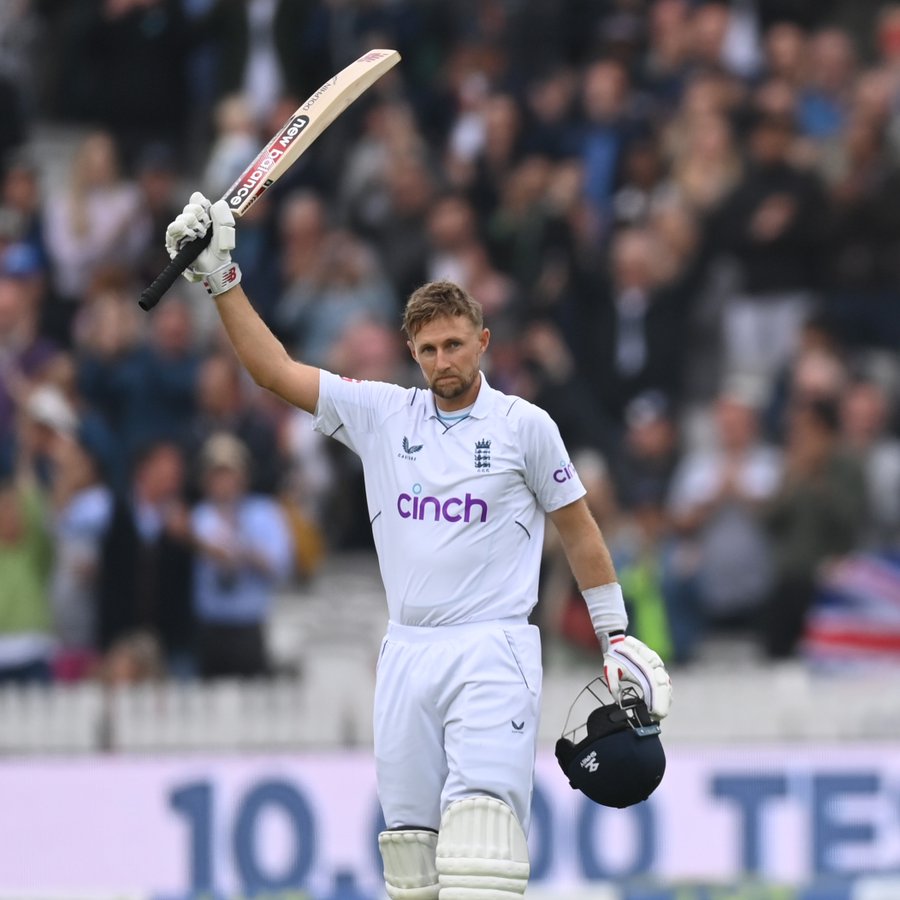 Also, as the legend of Root continues to grow, there's going to be ever more scrutiny, planning and desperation from the opposition to dismiss him.
Nothing is to say that a batsman in his dream form, looking at his peak, could go into a shocking slump (Virat Kohli fans know it better than any) where his runs could dry up, or at least the big ones. The hundreds, which Root has registered up with incredible consistency since last year, could be few and far between as he ages.
Scoring close to 6000 runs in the next 6 years while being on the wrong side of the age of 30, it's going to take an incredible amount of work from Root to go near and go over Tendulkar. I'm saying: Not Happening; any hands up with me.