Pakistani legend Shoaib Akhtar is hailed as one of the fastest bowlers in world cricket. His lethal pace used to instill fear in the opposition batters. Akhtar, who was known for his fearless bowling skills back then, is now always in the news for his comments off the field.
Shoaib Akhtar never shies away from boasting about himself and more often than not, he sometimes goes overboard while praising himself and his skills during his prime.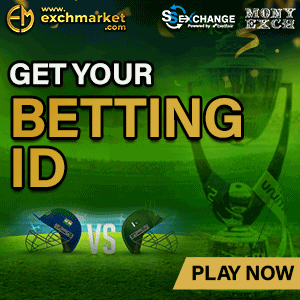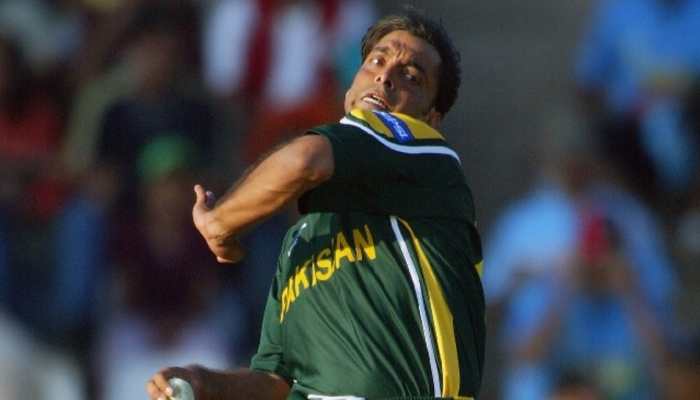 Here's Why Shoaib Akhtar Is Getting Trolled
Recently, Shoaib Akhtar found himself at the receiving end of trolling after he claimed that he used to pull a truck for 8 km, which helped him to get that extra bit of speed. As per him, the same also helped him bowl the fastest delivery ever in the history of cricket. During the 2003 World Cup match between Pakistan and England, Akhtar had clocked the fastest delivery – 161.3kph.
Speaking to Sportskeeda, Akhtar was once again boasting about his skills and this time he went too far with his claims, which has raised quite a lot of eyebrows. He said:
"During my playing days, a break used to always rejuvenate me. But the team management did not understand me. Even at the first-class level, the story was the same,"
He added: "During the match or at practice, I always used to bowl from my full run-up. I have approximately covered thrice the distance of earth's circumference only by running. The management should have been more careful and played me in only three of the five ODIs during a series,"
Shoaib Akhtar Made A Shocking Revelation
In another statement, Akhtar also stated that he intended to strike and injure batting maestro Sachin Tendulkar in a Test match. Yes, you read that right.
Akhtar revealed that he was dead set on wounding Sachin in a Test match at any cost. Inzamam-ul-Haq insisted on bowling in front of the wickets, but Shoaib Akhtar just wanted to hit Sachin. So, he smacked him on his helmet and declared him finished. However, when he watched the replay, Sachin had managed to save his head somehow.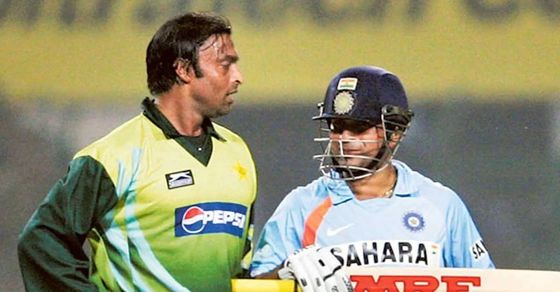 Akhtar's outrageous claim led to an outburst of reactions from the fans as they started trolling the former Pakistan pacer. Akhtar is getting trolled left, right, and center on social media and in no time, Akhtar was trending on Twitter.
Following the outrage on Twitter, a "clueless" Shoaib Akhtar went online and asked his Twitter why he was trending? He wrote: "Can anyone fill me in? Why am i trending? What have i done now?"
Can anyone fill me in? Why am i trending? What have i done now?

— Shoaib Akhtar (@shoaib100mph) June 4, 2022
Check out the reactions of fans to this:
Yeh jo aap itni lambi lambi chorte hain uss ke bad trend hi hona hai

— Mazher Arshad (@MazherArshad) June 4, 2022
Ye or waseem akhtar uffff…. mjy samjh nahi ata inko ads me lene ka tuk kya hai. R ab inko q follow krna … ak zamany me jo thy jo kya uska paisa mila … waseem ariel k ad me kr kya rahy smjhs e bahar,ye pepsi k ad me..

— Aleena Ali (@AleenaA11378717) June 4, 2022
Fekne ka limit badhta he ja raha https://t.co/f3La0d40eD

— Navaneet  (@Navanneett) June 4, 2022
That's why one must cover distance twice the circumference of the earth and not more https://t.co/sTmMmtYmqO

— Samarth Oza (@SamarthOza711) June 4, 2022
I am pretty sure shoaib akhtar would have been all time Olympic champion if fekna was a sport https://t.co/zhDdnCAyb1

— Aryan Singh (@14_aryanp) June 4, 2022
https://t.co/LhqERb1sby pic.twitter.com/QuUH6pIjdK

— tea_addict (@on_drive23) June 4, 2022
Konsa Nasha krta hai ye https://t.co/bMqhnAwxYG

— Shahnawaz (@shahnawazz_18) June 4, 2022
Mujhe uss dealer se milna hai jo Shoaib Akhtar ko davaai de raha hai https://t.co/yhb0z0bCL0

— Shoaib Niazi (@ShoaibNiaziSRK) June 3, 2022
Nothing serious bro, you lied about something like you usually do and people are making fun of your lies https://t.co/Pv2igKdw8C

— Salman (@OhSalman) June 5, 2022
me after texting "sooo…i did a thing" in the gc https://t.co/aJSq8ThNfJ

— maheen (@maheenns) June 5, 2022
i want to be this famous https://t.co/Y3iIW0GBM1

— atique || aymen stan acc (@atiqueshakeel) June 5, 2022
For excess chutiyapan your trending https://t.co/4pz3Tv0Xkh

— Abhishek (@Abhi_Kohli123) June 5, 2022