Royal Challengers Bangalore's (RCB) WPL 2023 journey started in a nightmarish manner as the Smriti Mandhana-led side has lost their first 5 matches and stand on the brink of becoming the first team to be eliminated from the race of the top 3.
Are Royal Challengers Bangalore out of the Premier League 2023?
No, not yet: Royal Challengers Bangalore isn't of the WPL 2023 yet.
Can Royal Challengers Bangalore still reach knockouts in Womens League 2023?
Yes, there is a mathematical possibility of Royal Challengers Bangalore finishing in the 3rd spot.
Of the 5 teams in the tournament, 3 teams continue after the league stage: the table-topper enter directly in the final while the 2nd and 3rd placed sides compete in an Eliminator to reach the final.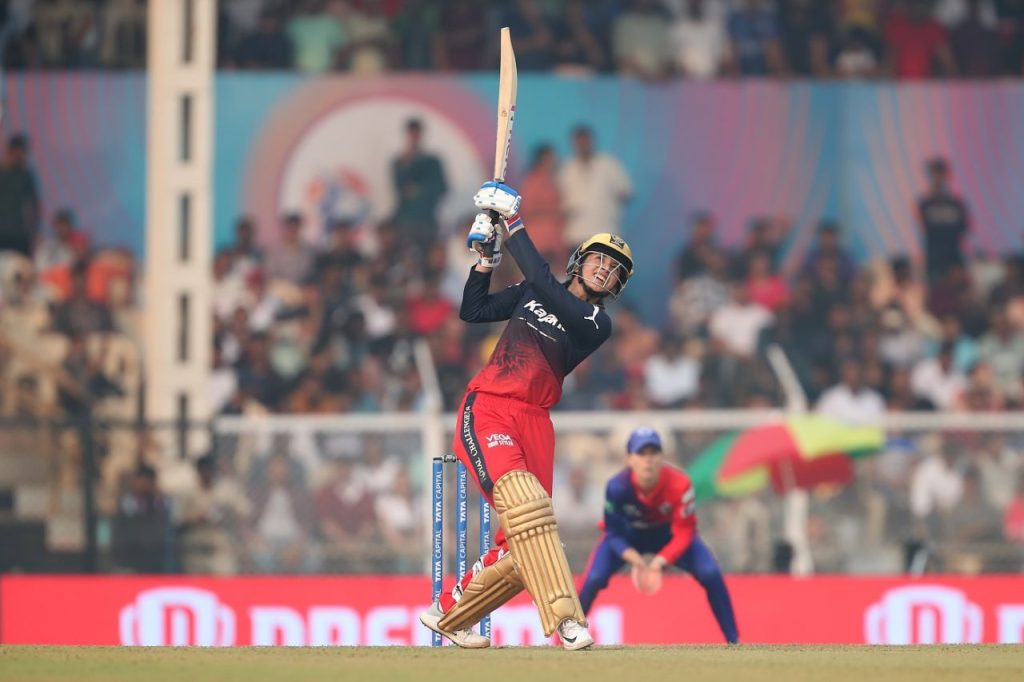 While Bangalore can't reach the first position now, they can still manage to sneak into the 3rd spot, but will need help from other teams.
Here is how RCB can still reach the 3rd position in WPL 2023:
Mumbai Indians and Delhi Capitals, with 10 points and 8 points respectively in 5 matches each, seem to have secured the top two spots, and the other 3 teams remain in contention for the remaining 3rd spot.
If Royal Challengers Bangalore win their last three games, it is still possible that Royal Challengers Bangalore could finish in the 3rd slot without even NRR coming into play.
If MI win every game except the one against, Royal Challengers Bangalore and if DC win two of their last three (losing only to Mumbai Indians), then those two teams will finish on 14 and 12 points.
Then, if UP Warriorz (4 points in 4 matches so far) lose all their remaining games – which means they will stay on four points – and if Gujarat Giants (2 points in 4 matches so far) also finish on 4 points ( if they lose all their remaining games except the one against UP Warriorz) – then in this scenario, Bangalore, after winning their remaining 3 matches, will finish with 6 points, above UP and GG, both with 4 points each in this scenario.
Now, if gods are not so much blessing Royal Challengers Bangalore, there is still another way that involves the involvement of NRR.
If UP or GG win just one more match (taking the side to at most 6 points), it could still come down to run rates. Currently, despite losing 5 matches, Royal Challengers Bangalore have a better NRR than GG (-2.109 to -3.397).
Such a turnaround by Royal Challengers Bangalore – losing 5, then winning 3 on a trot and qualifying for the next round – seems almost impossible, but well, it is Cricket, and here, anything is possible. It isn't over until it's actually over.
But, again, Royal Challengers Bangalore have to win their own matches first.