IND vs AUS: Starting on September 22, India will host Australia in a three-match ODI series ahead of next year's highly anticipated ICC Men's Cricket World Cup 2023. Each side will be able to fine-tune their plans and evaluate player form in this series before the big game.
On Monday (September 18), the Board of Control for Cricket in India (BCCI) men's selection committee announced the Indian team for the ODI series against Australia, although one player was noticeably absent. Sanju Samson, a promising wicketkeeper and batsman, was overlooked for selection.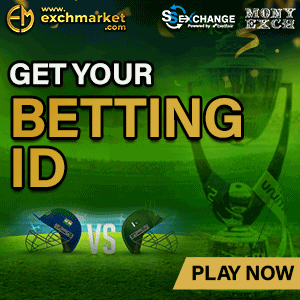 Samson wasn't picked for the team despite the fact that veterans Rohit Sharma and Virat Kohli were both rested for the first two ODIs. The selection committee decided to include Ruturaj Gaikwad as an extra opening batter, and they also included the promising youngster Tilak Varma in the team to provide depth in the middle order.
Many were taken aback by this choice, given Samson's stellar One-Day International (ODI) record and a batting average of above 50. He has made 13 appearances in ODIs, scoring 390 runs at a 55.71 average with three 50+ scores. Former India opener Robin Uthappa has shown compassion for Samson, recognising the difficulty of his current situation.
IND vs AUS: Robin Uthappa Reacts After India Snub Sanju Samson
"Right now, no one would want to be in Sanju's shoes!" Uthappa tweeted on social media, agreeing with the many who find Samson's omission from the team puzzling.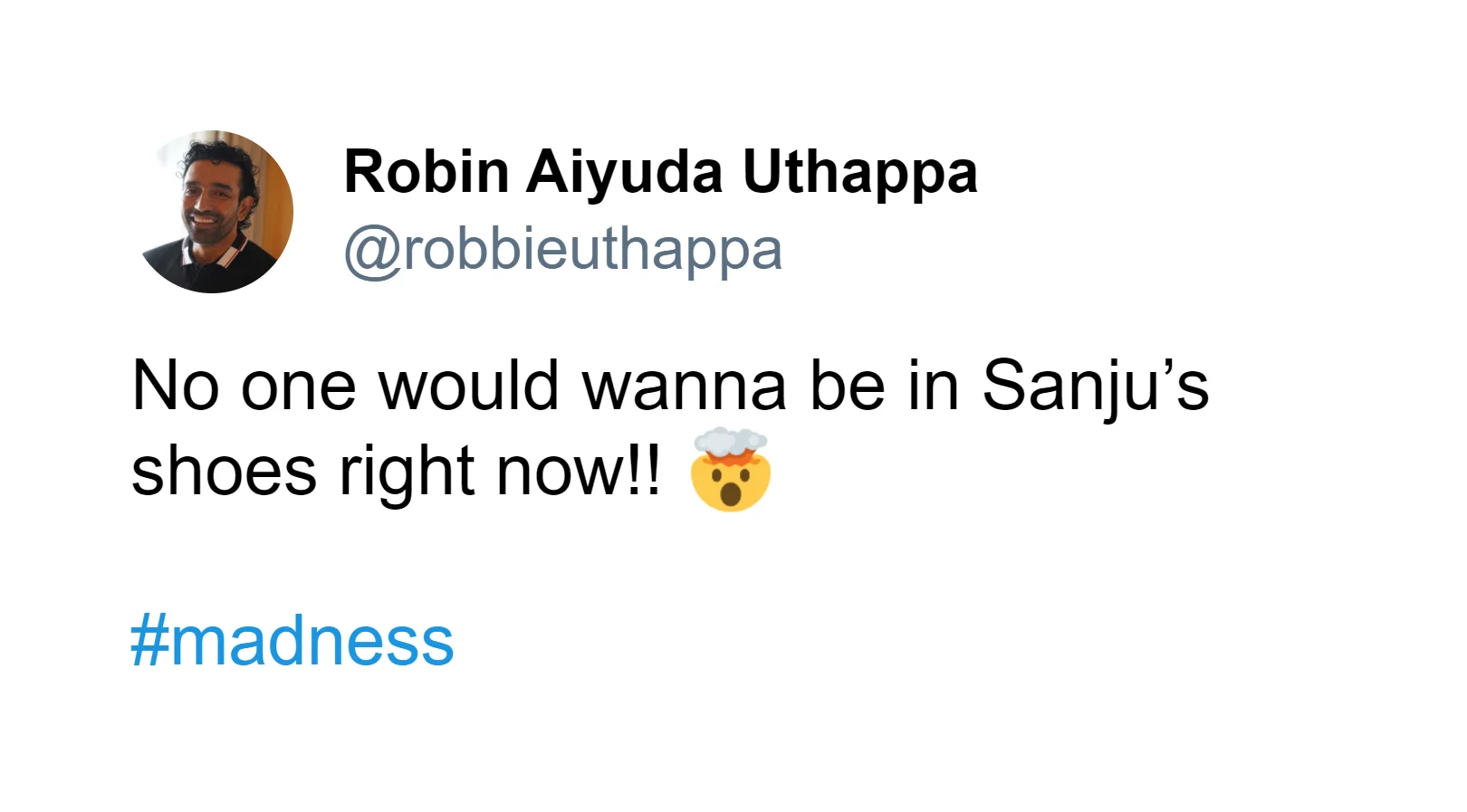 For the first two ODIs against Australia, India will be without some crucial players, which will make selection decisions more difficult. KL Rahul will lead the team as captain in Rohit Sharma's absence. Hardik Pandya, an all-rounder, and Kuldeep Yadav, a wrist spinner, have both been rested for the first two ODIs. Fans, however, may look forward to a full and strong team for the series finale in the third ODI against Australia.
India and Australia will duke it out in the first one-day international at Mohali Stadium to set the tone for the rest of the series. On September 24, in Indore, the two sides will play in the second one-day international to evaluate how well they have prepared. The series will conclude on September 27 in Rajkot, with all eyes on the teams' last preparations for the World Cup.
ALSO READ Gautam Gambhir Points Out A Flaw In The Indian Team Despite Asia Cup 2023 Triumph
The absence of Sanju Samson from India's ODI squad has been the primary source of controversy surrounding the team's preparations for the forthcoming series against Australia. Samson may have been an asset to the Indian cricket team, despite the fact that the country already has a lot of great players. All eyes will be on the squad as the series progresses, with supporters looking for a solid showing that boosts morale in the lead-up to the World Cup.