Here's A Complete List Of Injured Indian Players Who Need To Comeback Soon: Board of Control for Cricket in India (BCCI) has always been regarded as one of the most powerful boards among all the ICC members. However, in the recent past, the board has come under the scanner for its inefficiency in managing the working of Indian cricket. India's injury management process has been highly criticized with players getting injured on a regular basis in quick succession.
There have been a few examples in the past where players have expressed their disappointment over inadequate handling of their injuries at the National Cricket Academy (NCA) which has prolonged their injury period. With Shikhar Dhawan being the latest entrant in the list of injured players, NCA and its injury management are yet hogging all the limelight for the wrong reasons.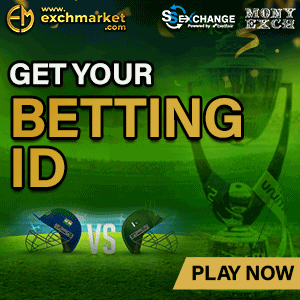 In the early half of 2019, the NCA and the staff looking after its injured players, received a lot of criticism for not being able to manage Wriddhiman Saha's shoulder injury. The wicket-keeper batsman had to later go through a surgery which made him sit out for a long enough time.
Likewise, pace bowlers Jasprit Bumrah and Bhvneshwar Kumar preferred to consult their private doctors instead of going for rehabilitation at the National Cricket Academy in Bangalore. Even Hardik Pandya, who went through a back surgery opted to train with his personal trainer while he waits to make his comeback into the Indian team.
BCCI president Sourav Ganguly has already shown concerns over how players have been handled at the NCA. A cricket center that is meant to have the best of the facilities is currently being headed by Rahul Dravid. The two former Indian captains have had a few meetings in regards to how NCA can regain its lost reputation and can be known as a center for cricket excellence in the country.
As the list of injured players continues to grow, it has become a point of concern for the Indian team as they begin to lose their quality players which in turn is causing an impact on their strategies.
LIST OF INJURED INDIAN PLAYERS:
Hardik Pandya (now rehab at NCA)
Shikhar Dhawan (shoulder injury)
Ishant Sharma (ankle tear)
Bhuvaneshwar Kumar (hernia surgery)
Deepak Chahar (back injury)
ALSO READ: Three Reasons Why Virat Kohli Won The ICC Spirit Of Cricket Award